This week in the Nintendo eShop: Monster Hunter Generations slays onto 3DS systems, a trio of TurboGrafx-16 games drop on the Wii U Virtual Console, and Final Fight piledrives on the New Nintendo 3DS Virtual Console.
It's another light week in the sales department. If Mighty No. 9 failed to fill that Mega Man shaped void in your soul, be sure to pick up Azure Striker GUNVOLT for $9.99 in anticipation for the sequel this September. Metroidvania enthusiasts might also be interested to know that Guacamelee! Super Turbo Championship Edition is 50% off until August 4th! Both games come highly recommended by yours truly.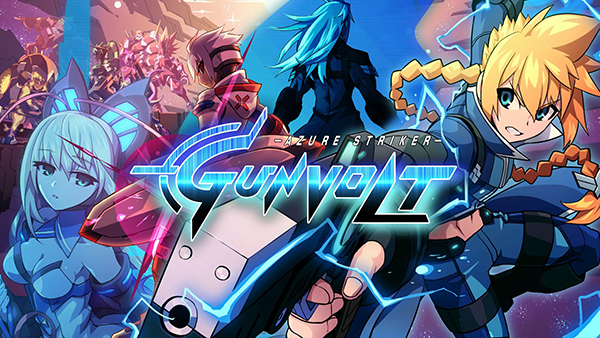 Wii U download software
Chroma Blast (WizByte Games, $1.49) – Taking great inspiration from Asteroids, Chroma Blast is a unique spin on top-down shoot 'em ups. Players are tasked with shooting waves of enemies with a floating square to obtain high scores and survive for as long as possible. The twist? Each of the square's four corners fires a specifically colored projectile that can only destroy an enemy of a matching hue. Despite its overly simplistic art style, the game seems to strike a good balance between strategic and reflex-driven gameplay found in some of the best games in the genre.
Reptilian Rebellion (Herrero Game, $2.99) – This nifty little arcade shooter draws both its visual and design cues from the mobile smash hit Crossy Road. As one of ten characters, each with slightly different stats and play styles, players fight endless waves of lizard-people during a reptilian uprising down to their dying breath. And bow to your mighty cold-blooded overlords you shall, as this is endless survival high score chasing at its finest. Though while I find the 8-bit voxel art style endearing, overall it looks to provide a fairly bare bones experience that might have been better suited as a free-to-play mobile game.
JACKPOT 777 (RXMADIAX, $1.49) – Fans of slot machines, unnecessary capitalization, and '90s music (that belongs in a certain risque genre) rejoice! No longer must you choose between the three, as RCMADIAX has created your dream game nobody else dared to, giving a whole new meaning to yanking levers and pumping slots. Honestly though, as if slot machines in real life weren't boring enough, RCMADIAX has somehow managed to up the ante in digital form with a completely uninspired interface devoid of all life and character. It baffles me how the developers can call it "classic slot machine action at its best," yet choose to leave out the hand crank; arguably the most fun and interactive aspect of sitting through such mindless tedium.
Wii U Virtual Console
Bonk's Adventure (Konami, $5.99) – As the title would suggest, the game follows the prehistoric adventures of Bonk; a lovable, yet boorish, caveman who mightily crushes his foes with a mere thrust of his comically massive skull. Battle anthropomorphic dinosaurs and other prehistoric themed enemies in a mission to rescue Princess Za from the evil clutches of evil Kin Drool. Despite its charming personality and humorous tone, it does very little to break any new ground in the side-scroller genre. It also suffers from a fairly sluggish control scheme, though can be somewhat forgivable given the game's slower pace. I'd still give it a shot for anyone seeking a fun, light-hearted good time.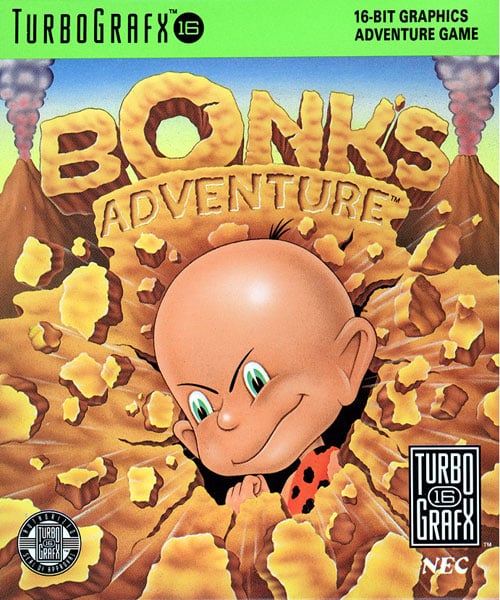 New Adventure Island (Konami, $5.99) – Help Master Higgins rescue his newly wed wife from Baron Bronsky in this early '90s platforming gem! As far as platformers go, New Adventure Island is the cream of the crop. Not only does it stand out as one of the best games the series has to offer, but also admirably sits up top with some of Nintendo's finest. Visually speaking, it's nothing short of breathtaking, boasting some of the most colorful and vibrant environments I've ever seen in a game from that era. It's an experience that easily reminds me why I love video games, and I highly recommend it to anyone interested in playing one of the medium's most cherished and underrated platformers.
R-Type (Konami, $7.99) – Widely considered to be one of the greatest arcade shooters of all time, R-Type is a game every rage inducing shmup fan needs to play at least once in their life. As is typical of the genre, you navigate a futuristic fighting craft through an endless barrage of enemies and bullets in order to reach a screen-filling boss at the end of each stage. The game's legendary reputation is earned thanks in large part to its responsive controls, frantic gameplay and notoriously hard difficulty. I repeat: This game is not for the faint of heart, so be prepared to put in some serious man hours just to beat it. For those of you up to the challenge, do yourself a favor and add this game to your digital libraries this instant.
Wii U special offers and deals
Guacamelee! Super Turbo Championship Edition ($7.49 | 50% off) until 8/4
Olli Olli ($1.00 | 89% off) until 7/22
Nova-111 ($1.00 | 89% off) until 7/22
Hold Your Fire: A Game About Responsibility ($0.99 | 50% off) until 7/28
Explody Bomb ($0.89 | 10% off) until 7/28
Color Zen ($2.99 | 25% off) until 7/29
My Style Studio: Hair Salon ($3.49 | 33% off) until 7/29
ZaciSa's Last Stand ($1.19 | 70% off) until 7/29
99Moves ($0.99 | 60% off) until 7/21
Check Nintendo's website for the full list of deals available.
3DS retail
Monster Hunter Generations (Capcom, $39.99 | available 7/15) – Polish those bow guns and sharpen your switch axes; the latest installment in the Monster Hunter franchise has officially arrived! Hone your hunting skills through either solo or cooperative play, taking down colossal creatures and harvesting their lifeless husks to forge better gear for a chance at hunting even more powerful foes! If that sounds a little too cruel, we can pretend it's less for sport and more about solving an overpopulation problem. Either way, be sure to check out our full review for the entire scoop. Despite having little experience with the franchise, Nintendo Wire's very own George Comatas found it to be exciting and addictive, praising it for its stunningly gorgeous visuals, extensive breadth of content and intuitive implementation of the new Hunting Arts mechanic. Don't forget there's a free demo available in the eShop right now for those still undecided, yet eager to put their monster hunting talents to the test. Happy hunting!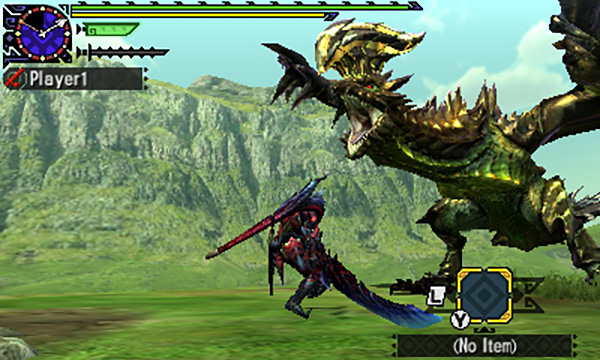 3DS download software
Journey to Kreisia (KEMCO, $9.99) – Journey to Kreisia is a port of the 2014 mobile game by the same name. It's a classic RPG just like any other, full of angsty teenagers, turn-based combat, and a seemingly insurmountable evil to save the world from. While it's no doubt a beautifully polished looking game with detailed sprites and character art, the one-dimensional cast of characters, rough translation and uninspired plot mar what could have been a much more enjoyable experience. It's not bad by any means, though certainly not as memorable as the classics it draws inspiration from. The general consensus amongst reviews is that it simply plays it a little too safe, rarely taking risks in terms of its narrative or various gameplay mechanics.
3DS add-on content
7th Dragon III Code: VFD – Code: Student! (SEGA, $1.99 | free until 7/25 | available 7/19) – Recruit the Samurai character from 7th Dragon 2020. Remember, all DLC is free for the first week after release, so be sure to get last week's offerings before this coming Tuesday!
7th Dragon III Code: VFD – Code: Otaku! (SEGA, $1.99 | free until 7/25 | available 7/19) – Recruit the Hacker character from 7th Dragon 2020. Just in case you skimmed the above paragraph, remember that all DLC is free for the first week after release. Don't forget to grab last week's offerings before they revert back to their regular pricing on July 19th!
3DS Virtual Console
Final Fight (Capcom, $7.99) – Released back in 1991, Final Fight is a classic beat 'em up that gives players control over Mike Haggar and Cody as they deliver their own personal brand of street justice in an effort to save a young, kidnapped girl named Jessica. Unfortunately, hardware limitations led to a bunch of changes being made when ported from the 1989 original arcade version. Both an entire level and a third playable character were completely cut, fewer enemies appear on screen at once and Nintendo's censorship policies resulted in a much less sexually ambiguous palette swap for the transsexual enemy Poison. Cooperative play with a friend was also chucked out, though in this case wouldn't have made a difference as the 3DS Virtual Console doesn't support multiplayer anyway. There's still some fun to be had for die hard fans of the genre, but there are better beat 'em up experiences out there. I personally recommend 3D Streets of Rage 2. Not only is it a fantastic port with tons of extra features crammed in, but it comes $2 cheaper than Final Fight!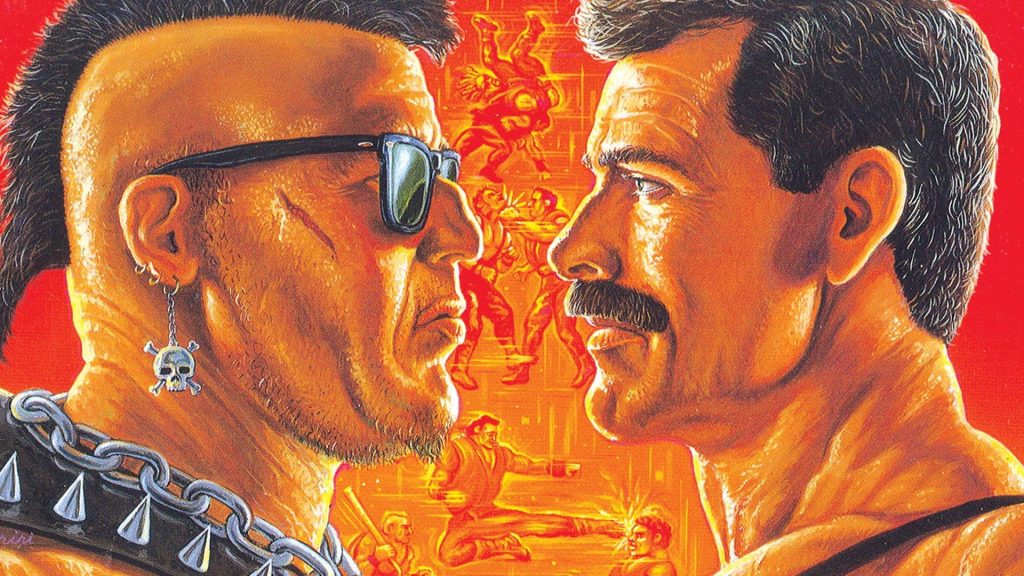 3DS home menu themes
7th Dragon III Code: VFD – $0.99
Monster Hunter Generations Felynes – $1.99
Monster Hunter Generations Glavenus – $1.99
Monster Hunter Generations Gammoth – $1.99
Monster Hunter Generations Standard Theme – $1.99
Monster Hunter Generations Astalos – $1.99
Monster Hunter Generations Mizutsune – $1.99
3DS special offers and deals
Azure Striker GUNVOLT ($9.99 | 33% off) until 7/31
Olli Olli ($1.00 | 89% off) until 7/22
Legend of Dark Witch 2 ($4.99 | 28% off) until 8/4
Quell Memento ($2.79 | 30% off) until 8/4
Mercenaries Saga 2 ($3.99 | 20% off) until 7/28
GLORY OF GENERALS: THE PACIFIC ($3.99 | 42% off) until 7/28
Dan McFox: Head Hunter ($1.99 | 33% off) until 7/21
Color Zen ($2.99 | 25% off) until 7/29
My Style Studio: Hair Salon ($3.49 | 33% off) until 7/29
Fun! Fun! Minigolf TOUCH! ($2.24 | 25% off) until 7/21
Epic Word Search Collection 2 (25% off) until 7/21
Darts Up 3D ($0.99 | 66% off) until 7/21
Check Nintendo's website for the full list of deals available.
What games will you be downloading this week? Be sure to let us know in the comments!
Leave a Comment