Good news, Pokéfans! VIZ Media has announced that it will publish the Omega Ruby/Alpha Sapphire arc of the Pokémon Adventures manga in English.
The arc will be collect in mini-volume length, similar to previous releases for the Black & White and X & Y arcs. It's unknown whether VIZ will also eventually release full volumes like they did for Black & White – it likely depends on the Japanese release schedule.
Beginning in 1997, Pokémon Adventures is a manga written by Hidenori Kusaka and drawn by Satoshi Yamamoto (since Volume 10; Mato drew Volumes 1-9) detailing the various adventures of Pokémon trainers. VIZ initially published the series in English in the late '90s and early 2000s before stopping after the Yellow arc. The company resumed publishing it in its entirety in 2009. Based heavily on the games while also taking some creative liberties, if you haven't read the series yet it comes highly recommended for any big Pokémon fans out there.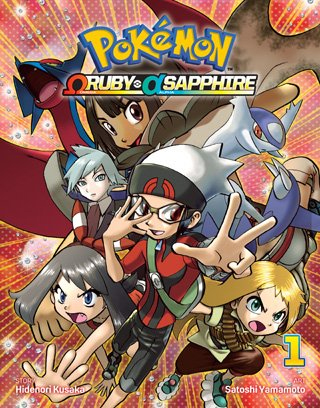 ---
Leave a Comment