Welcome to Collectors Corner! Each week I'll be bringing you a special article on the special editions of consoles and other Nintendo merchandise that I love. Ever since I was a kid, Nintendo's special editions have stood out to me, and I'm excited to share that passion with you all.
A tiny gem
This week we'll be taking on one of the tiniest console we've seen from Nintendo. The slightly ill-fated Game Boy Micro was actually released after the release of the Nintendo DS. The last entry in the Game Boy line of consoles was definitely overshadowed by the fact that the DS already had a slot to play GBA games. However, the Game Boy Micro had definitely has a loyal following, and the handhelds go for quite a lot of money these days. This loyal following is likely due to some very unique and important features that make it stand out as a truly great handheld system. The simplified, small and sleek design, a better screen than the Game Boy Advance SP, adjustable screen brightness, and swappable faceplates all made this particular Game Boy shine.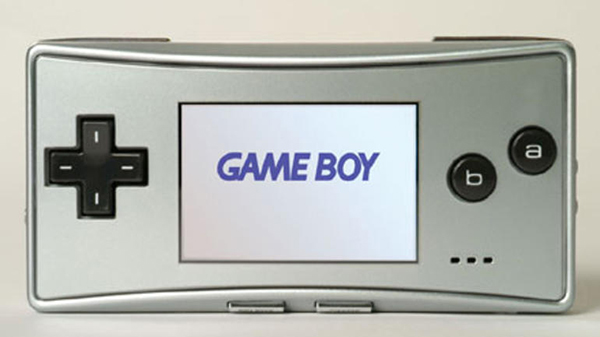 I want to take a look at some of the limited edition Game Boy Micro consoles that Nintendo released. Honestly, while researching this system, I found far more variants of the Game Boy Micro than I ever thought were released, which is surprising, since the Game Boy Micro was somewhat of a disappointment to a large part of the handheld community.
Toonami limited edition
First up in today's Collectors Corner is the very, very limited Toonami edition Game Boy Micro. This console was given away on Toonami, Cartoon Network's anime-themed weekend time block, in 2006 as part of a sweepstakes. Only 50 were ever produced, and it has since become one of the rarest Game Boy Micro systems. Featuring a black and white design sporting the Toonami logo, this is definitely one classy console. Want to own one? Luck might not be on your side. Out of all of the entries in Collectors Corner, this is the one console I've been unable to find available anywhere online, even after extensive searching.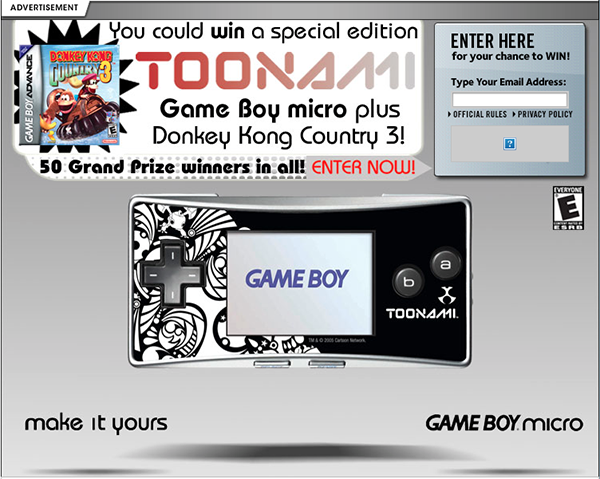 Famicom edition
Perhaps the nicest looking handheld that Nintendo ever released, this bite-sized beauty was launched to celebrate Mario's 20th anniversary. The system was launched in Japan initially, and was then followed by a U.S. version shortly after. The U.S. version was just slightly scaled back, since it was missing the "Happy! Mario 20th" emblem on the back of the system. Even to this day, that sleek, dark red body combined with the shiny, yet still minimal, gold faceplate makes for one of the classiest and most sought after handhelds to come out of the 2000s. So sought after, in fact, that a brand new and in-box edition is going to set you back at least $400, which is four times as much as these sold for at retail.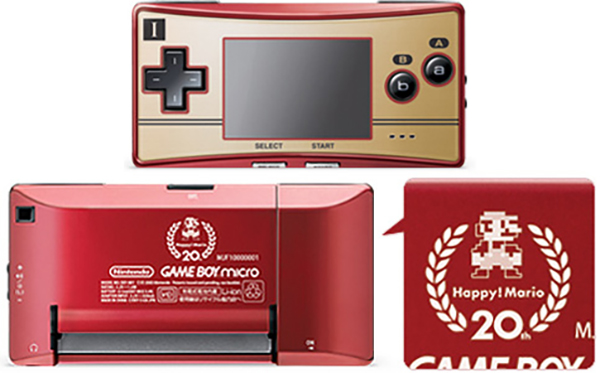 Final Fantasy IV edition
With absolutely stunning faceplate art, and a rich, deep blue for the body, this Game Boy Micro is another one of the best looking handhelds I've seen. That seems to be a trend with the Game Boy Micro, which is sad considering how poorly it performed at retail. This edition was released exclusively in Japan alongside the release of Final Fantasy IV Advance. Since this was the mid-2000s, it naturally came bundled with a copy of the game. Another great result of the Game Boy Micro being released in the 2000s is that Nintendo wasn't region-locking its handhelds, so if you'd like to import this striking system, you can still play all your U.S. GBA games on it. Want to give it a shot? They start at $280 over on eBay!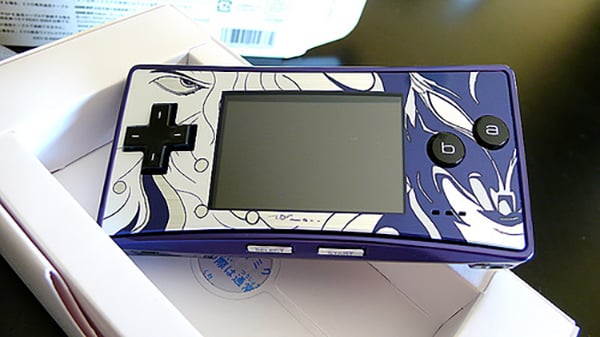 Mother 3 edition
There seems to be a bit of a trend here. With all of these incredible and very collectible editions of the Game Boy Micro, it looks like Nintendo was really pouring its heart and soul into the Game Boy Micro. As a result, we ended up with the Mother 3 Deluxe Box. Packaged with Mother 3, the box also included an all red Game Boy Micro adorned with the Mother 3 logo and a Franklin Badge pin. The Game Boy itself comes "pre-worn" – which included thumb-wear over and around the directional pad and A and B buttons. This Deluxe Box is perhaps one of the bigger slaps in the face when it comes to Mother 3 not seeing a Western release, but it's nice to know that it will still play U.S. GBA games. So importing is always a possibility! If you'd like to import one these days, it's going to cost you big time. Be prepared to shell out upwards of $600.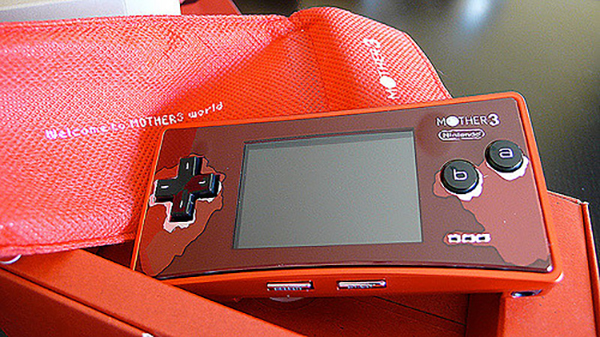 Stay tuned
That's all for Nintendo's big attempt at a tiny handheld, at least for today. The Game Boy Micro was truly great, if somewhat ill-timed. As the final entry in the legendary Game Boy line, the Micro truly is one of the greatest collectors items out there.
Want to see your favorite special editions featured? Give us some suggestions down in the comments or on Facebook and Twitter! And make sure you stay tuned for more Collectors Corner entries right here on Nintendo Wire!
Leave a Comment