There hasn't yet been word of North America getting the same Collectors Album that's been available for pre-order in Europe, but not all hope is lost for all of you card collectors out there! A similar product titled the Animal Crossing: Happy Home Designer Amiibo Card Collector's Book has recently started circulating around the U.S. Nabbing it, however, might require a little extra effort. At the moment, the book is considered a promotional item and can only be picked up at special Nintendo events or locations (like the Nintendo World Store). We highly recommend that you keep an eye out for local Nintendo events at retailers like GameStop and Best Buy. And if you get really desperate, there's always that unspoken eBay option… but that's a last resort, of course!
We thought you'd like to see what the book looks like up close so we've put together a hi-res gallery tour for you. First impressions of our hands-on time with the book can be found below.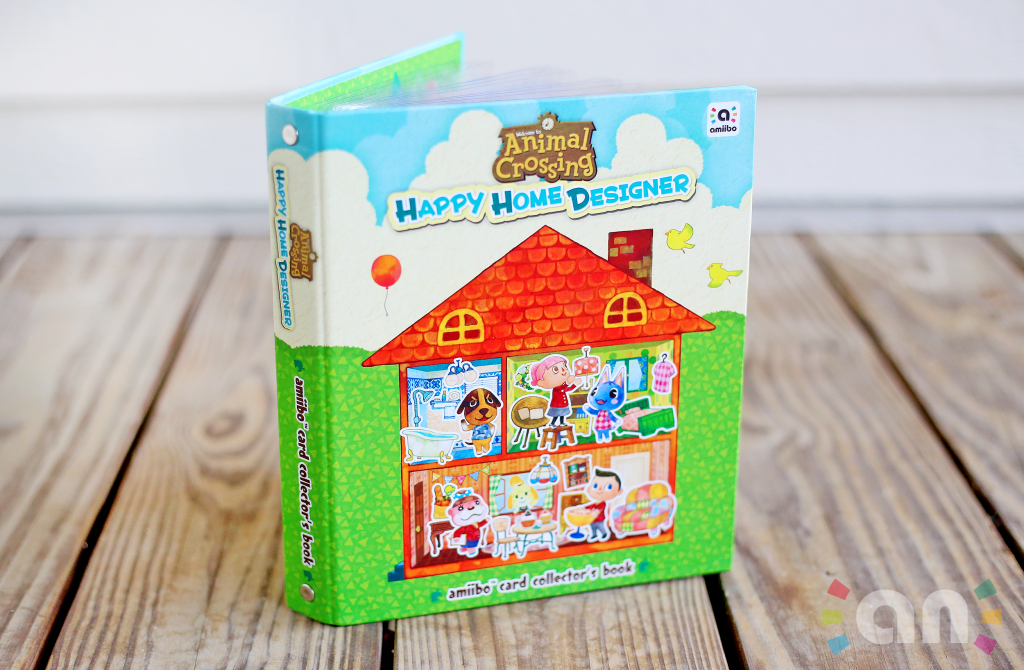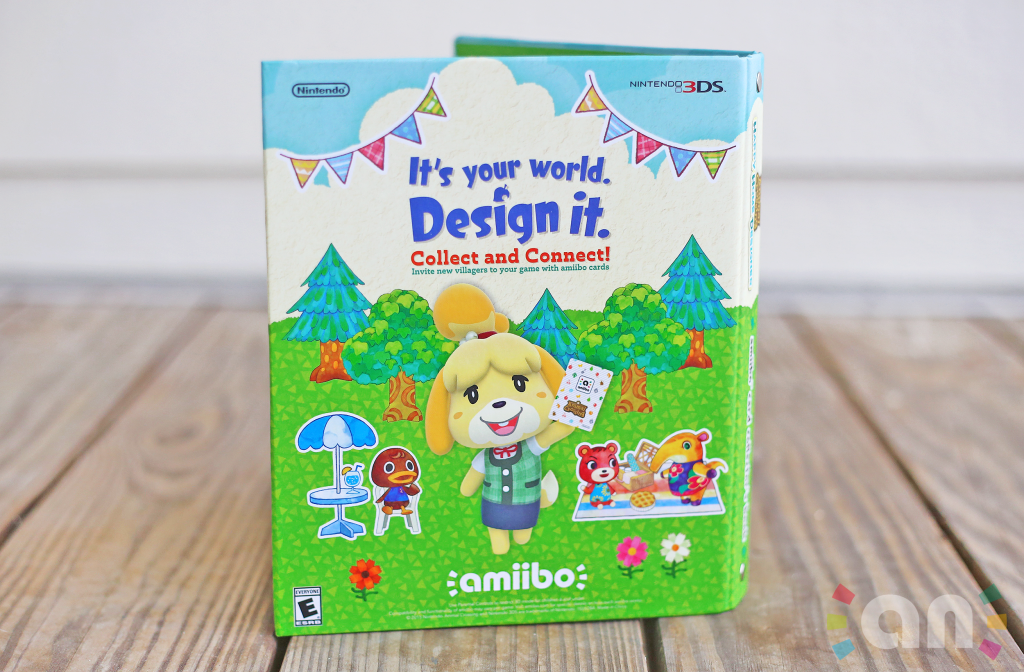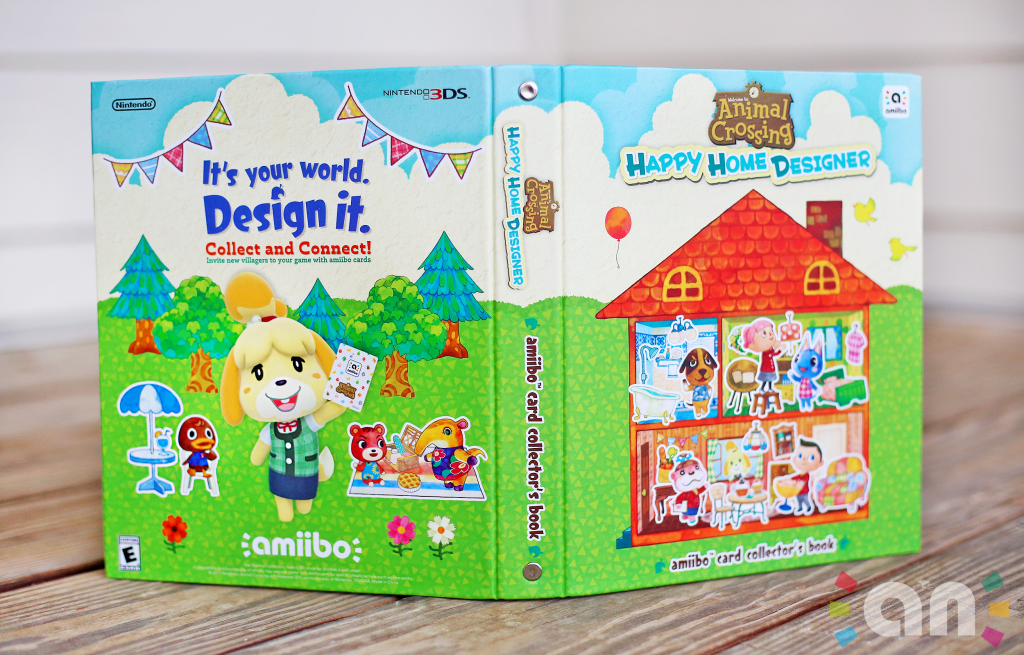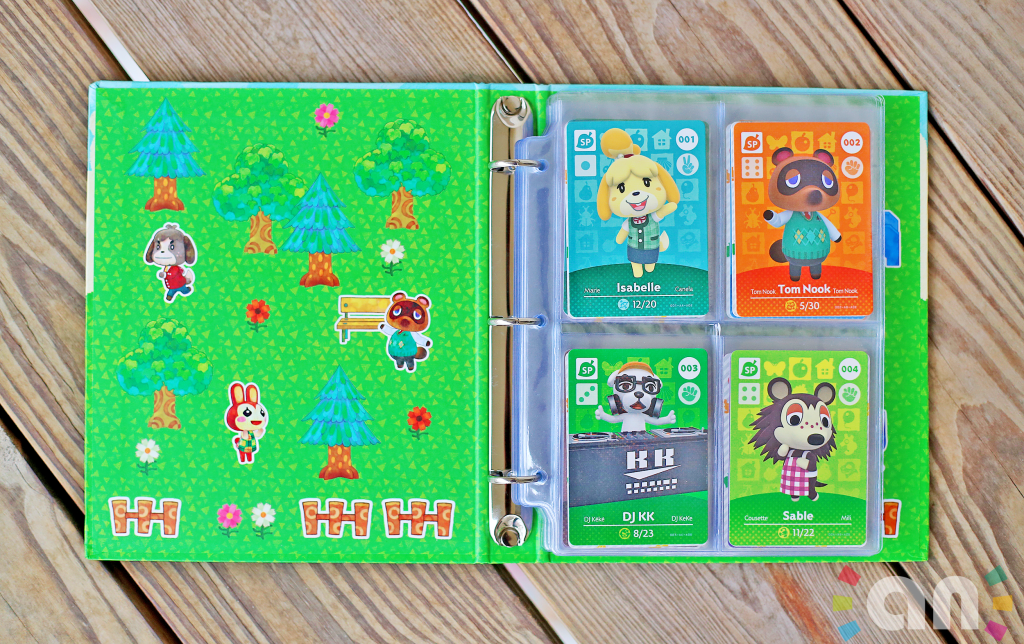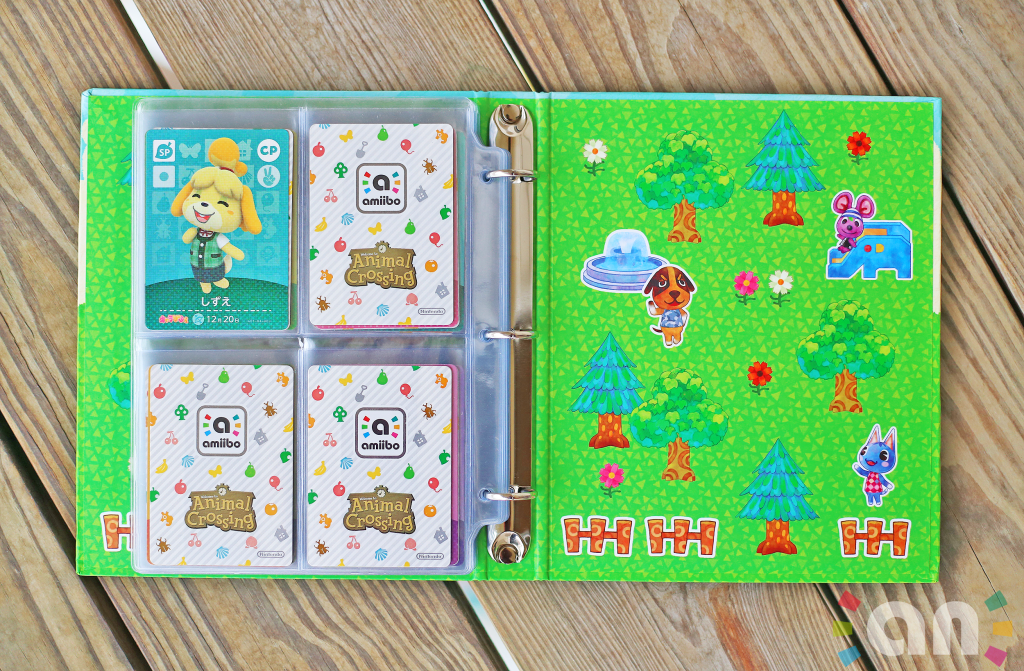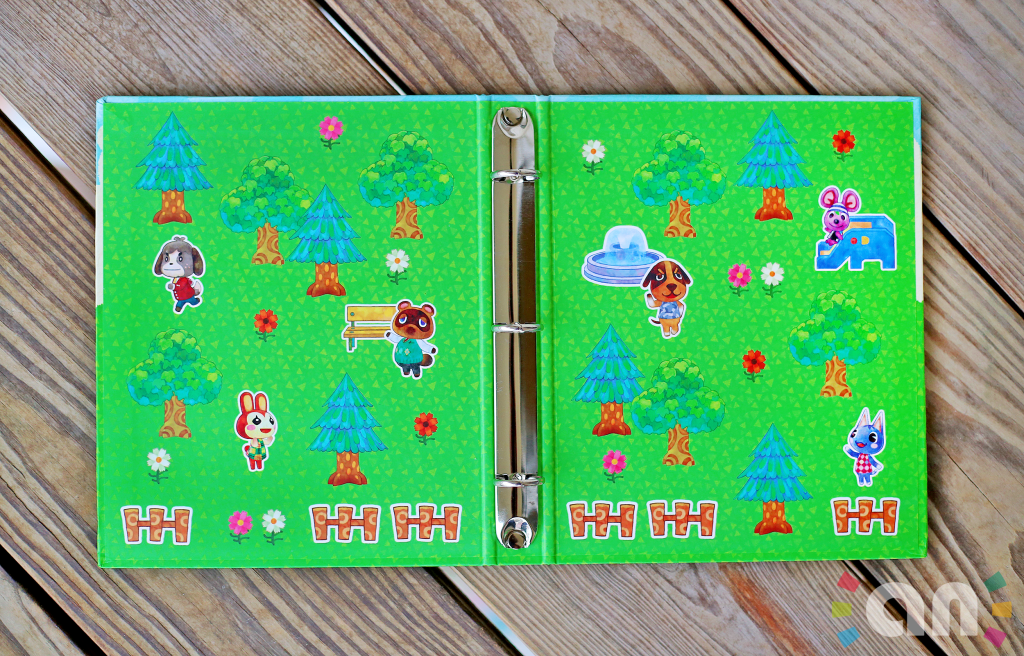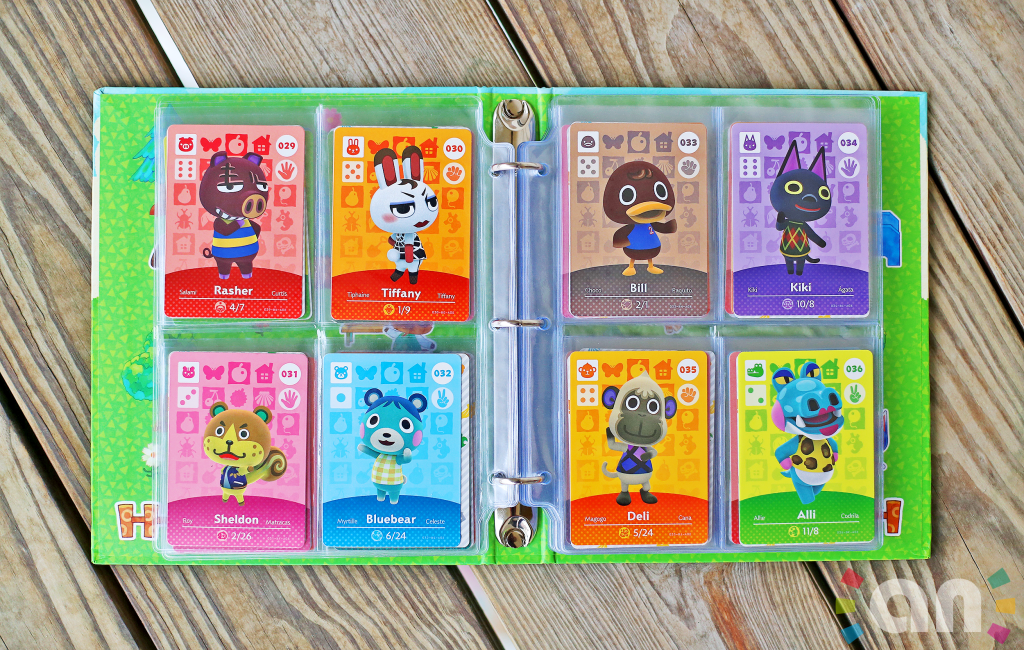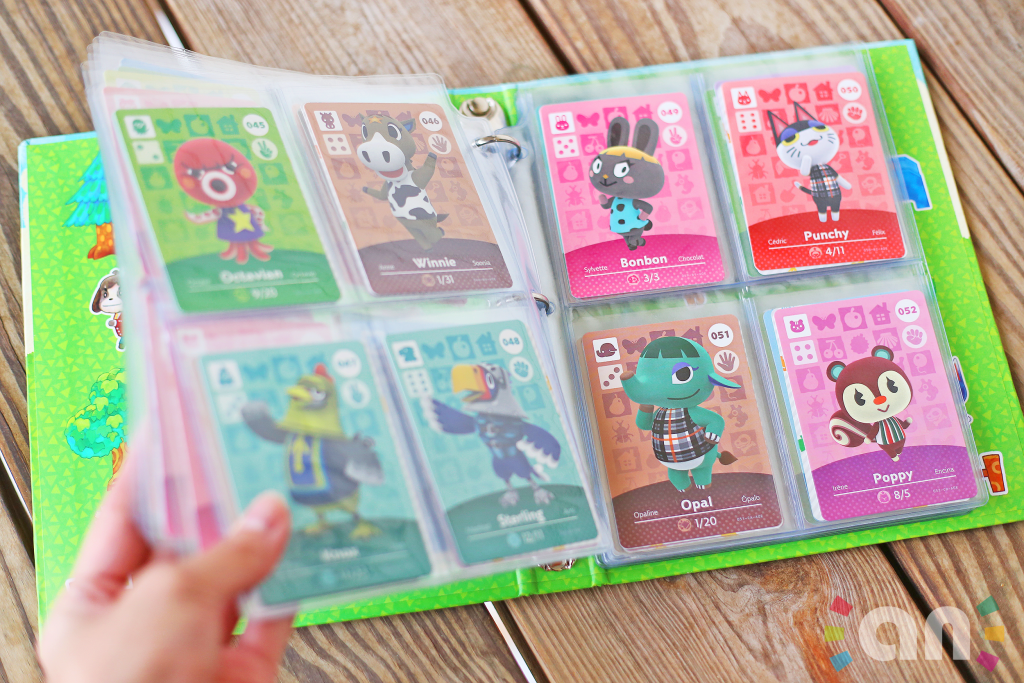 This Collector's Book stands approximately 8.5″ tall and is about 7″ wide. The front and back covers are made of a thick, matte cardboard. It contains 13 plastic pages, and each page has four card slots. Every slot can double up on the cards so eight cards, in total, can be displayed on every page. Overall, it's a somewhat heavy duty and compact book that the entire Series 1 of Animal Crossing amiibo cards can fit into snugly. The size and weight of the book, even when it's full of all 100 cards, allow for easy transportation– for all of you collectors out there who plan to attend trading events!
Besides the obvious change in cover design, you'll notice a few other differences between the two regional collector pieces. The European album contains silhouette illustrations of villagers in empty card slots, whereas the American book contains simple, transparent slots. Also, this book appears to be thicker– in a binder type of format– over the thinner book format the European album seems to have in the video preview. While the differences are definitely apparent, it's nice to see that both pieces share the extremely vibrant color palette that's given to all Happy Home Designer items to date.
Nintendo Inquirer's Amiibo News team will be giving away one of these Collector's Books to a follower on Twitter over the course of the next few days. We'll also be sharing a video where you can get an even closer look at the book alongside all of the other super adorable Animal Crossing: Happy Home Designer items released these past two weeks. So stay tuned!
Leave a Comment