A new Splatoon game is here and that means we're restarting with a smaller pool of maps for online multiplayer. The good news is that Nintendo will be issuing free updates for Splatoon 3 over the next two years, adding more and more maps for Turf War and Anarch Battles (Splatfests too!) Here's a list of what maps are currently available in Splatoon 3 as well as a look at future maps and the map rotation schedule.
What maps are available when Splatoon 3 launches?
A total of 12 different maps will be available in Turf War and Anarchy Battle modes. For Salmon Run maps, you can check out our Salmon Run guide.
Of these 12 maps, 5 are brand new for Splatoon 3. The remaining 7 are from Splatoon and/or Splatoon 2.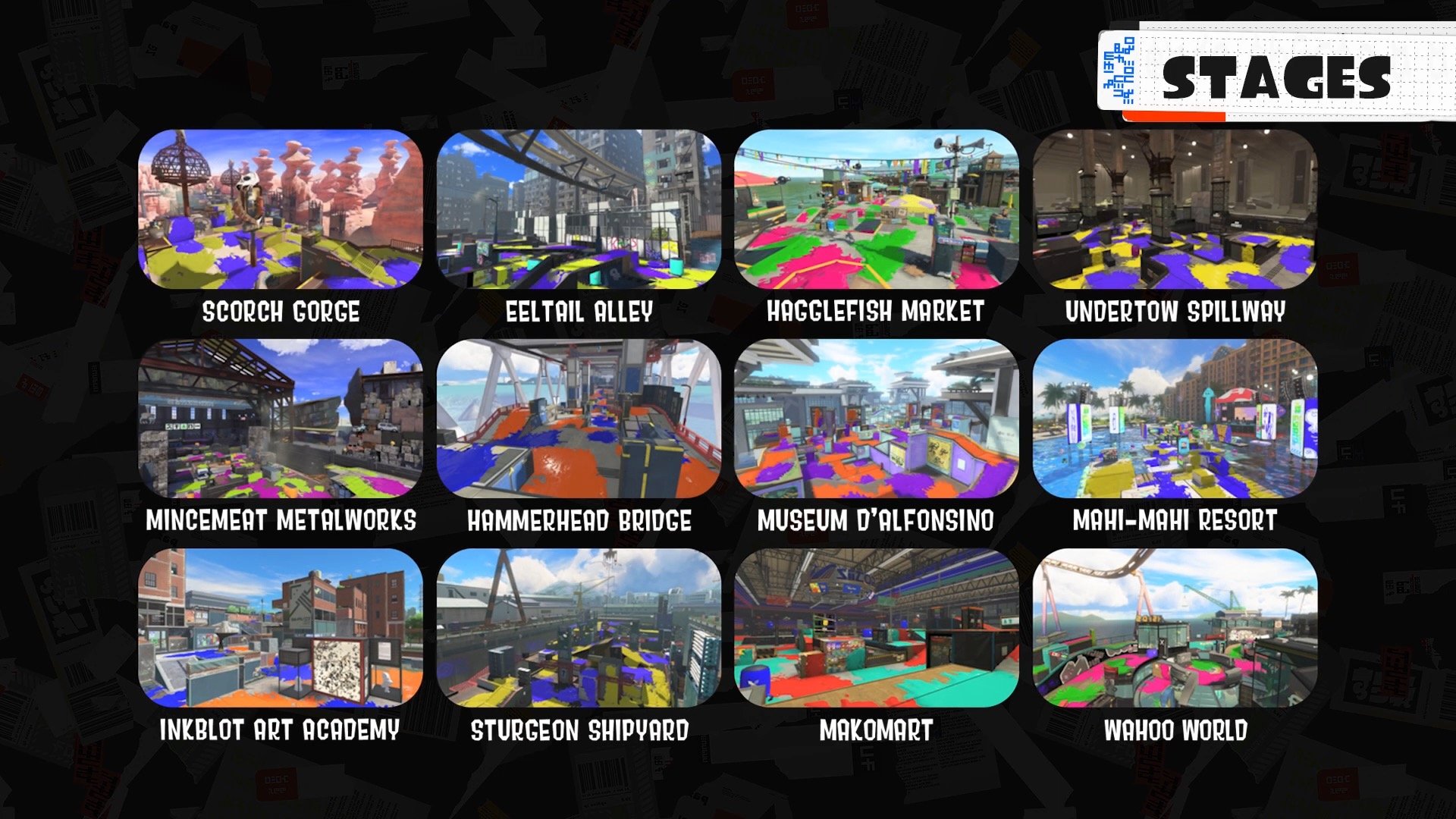 Scorch Gorge (new, debuting in Splatoon 3)
Eeltail Alley (new, debuting in Splatoon 3)
Hagglefish Market (new, debuting in Splatoon 3)
Undertow Spillway (new, debuting in Splatoon 3)
Mincemeat Metalworks (new, debuting in Splatoon 3)
Hammerhead Bridge (from Splatoon)
Museum d'Alfonsino (from Splatoon)
Mahi-Mahi Resort (from Splatoon)
Inkblot Art Academy (from Splatoon 2)
Sturgeon Shipyard (from Splatoon 2)
MakoMart (from Splatoon 2)
Wahoo World (from Splatoon 2)
How often will maps rotate?
Just like Splatoon 2, maps will be available in groups of two and are swapped out every two hours. Map selection will be different for Turf War Battles, Anarchy Battles, and their different versions (Pro, Splat Zones, Tower Control, etc.). It currently appears that Tri-color Turf War matches will take place on one map, but this could change during future Splatfests.
You can check the current map set in-game, or use the Nintendo Switch Online mobile app's SplatNet3 app. You can also check upcoming rotations this way (but you're limited to only so far in the future – we're waiting for the full release of SplatNet3 to confirm the details).
Can I tour maps prior to playing a match?
Yes, you can explore maps for up to 60 minutes at a time thanks to the Recon Guide feature. They're located in the Splatsville hub in front of Hotlantis (look for the blue banner). Speak to the pink-orange fish-like character there and you'll be prompted to select which map you want to explore.
What maps will be available next in Splatoon 3?
During the Splatoon 3 Direct in August 2022, Nintendo did tease two unnamed stages would be released in a future update. One (on the left) looks like an updated version of Flounder Heights (from Splatoon) and the other looks like a brand new area somewhere in The Splatlands.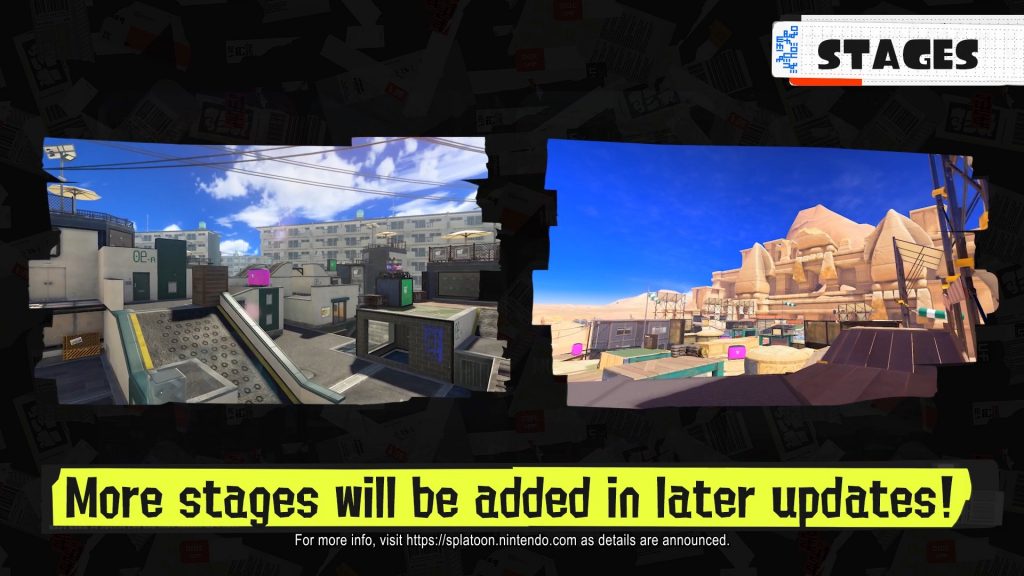 As for when they'll be released, we'll just have to wait for Nintendo to announce the game's first update on social media and/or on the official Splatoon website.
Leave a Comment