The long-awaited Nintendo Switch entry in the Wii Sports series is finally here, and along with the six sport modes you can play in Nintendo Switch Sports, there's also a secret/special tennis minigame for players to discover in the credits.
How to play
First, head to the credits screen by entering the options in the lower right area of the main menu. Then scroll on down to the very last option, Staff Credits. Once you start up the credits you'll notice your Sportsmate or Mii in the bottom right corner, tennis racket in hand. Raise your Joy-Con and then swing it to serve a tennis ball towards the scrolling list of staff names. The tennis ball will either bounce off an invisible wall or hit one of the staff names directly, and then return towards you. Swing again when the ball is in range to rally — this will send the ball back towards the credits.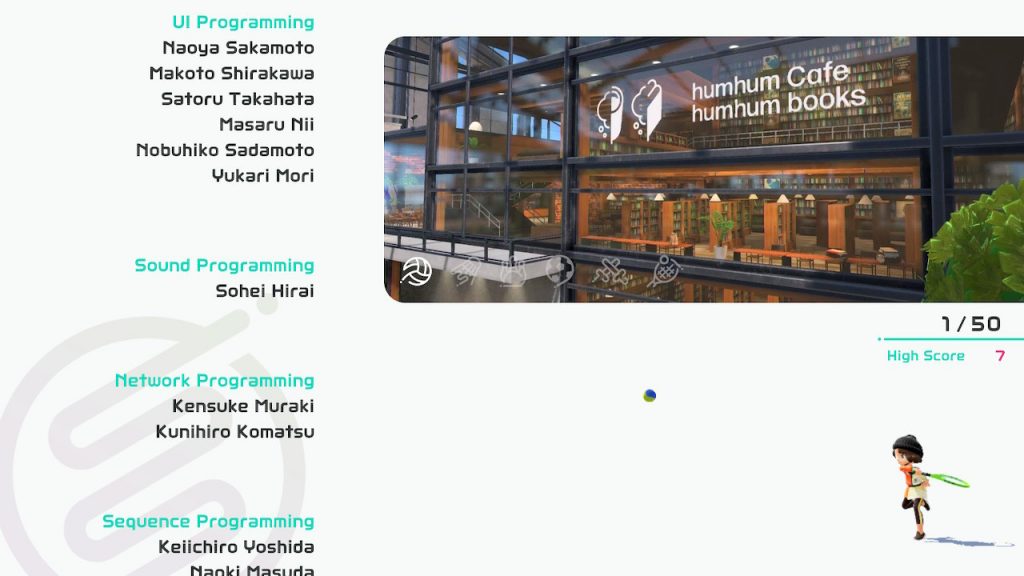 Unlocking the secret title:
If you can keep your rally going for 50 hits or more, you'll unlock the secret title for your user. Don't worry about needing to count to 50 in your head either; there will be a counter displaying your current number of rallies out of 50 right above your Sportsmate or Mii's head.
If you want to know what the secret title is, keep reading in the next section. If you'd rather find out for yourself, turn back now, fire up those credits, and start swinging!
What is the secret title?
The secret/special title you can win by rallying 50 times in a row during the Nintendo Switch Sports Staff Credits is Staffer.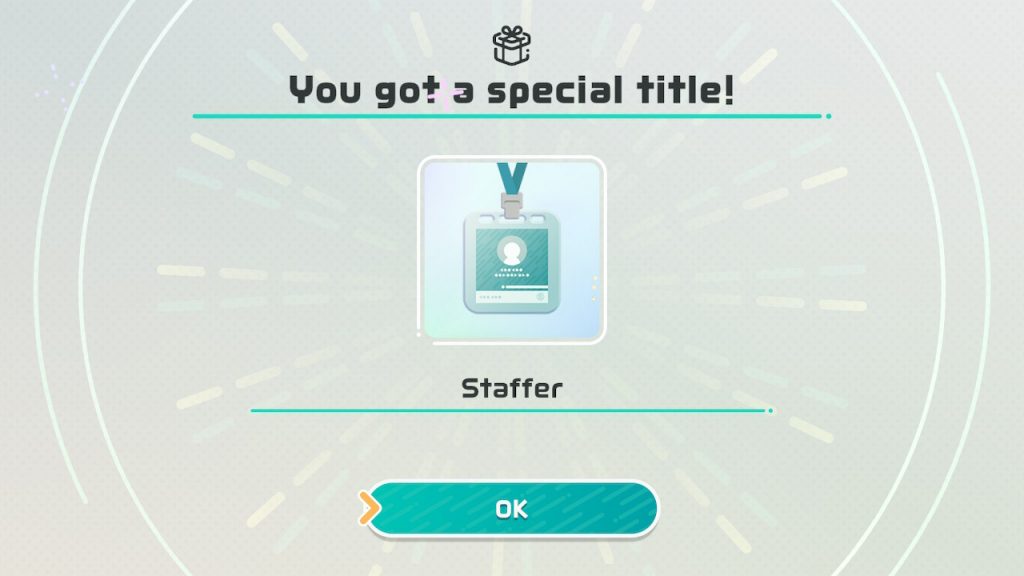 Leave a Comment