Among the many video game companies out there, few captivate their audience's attention with the mere announcement of an announcement like Nintendo. Directs capture the eyes and hearts of half the internet on days where they happen, with people's satisfaction or disapproval often hinging on the presence (or lack thereof) of that one thing they'vve been hankering for. Whether it was Splatoon 3, or the still-untitled Breath of the Wild sequel, or even Metroid Dread (which went from announcement to release within the year,) there were lots of new games to be excited about. But the greatest announcement was for an old one.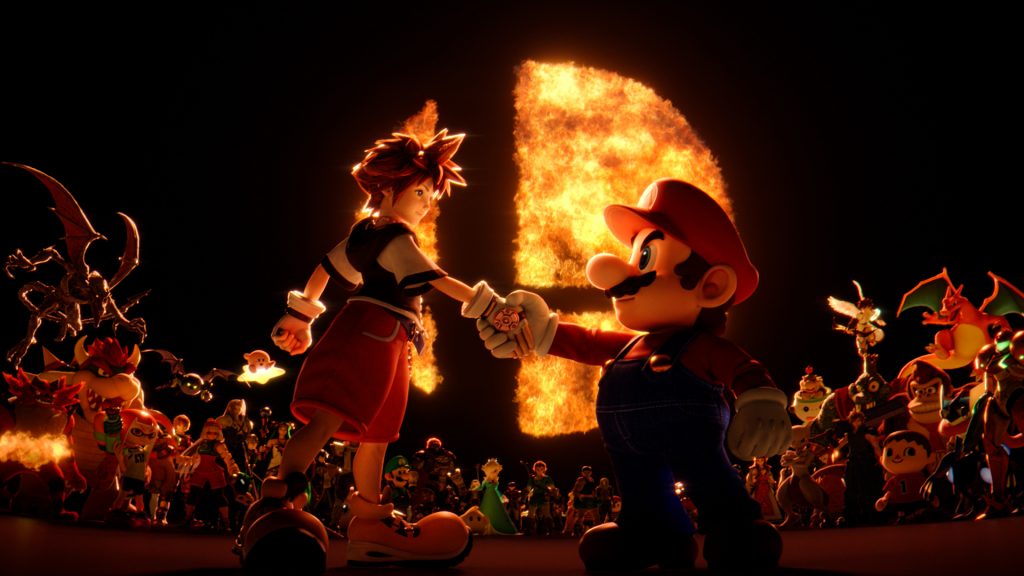 The reveal of Kingdom Hearts' Sora being the final addition to Super Smash Bros. Ultimate's roster was incredible for countless reasons. Nintendo somehow negotiating with Disney, lord titan of copyright able to bend countries' laws seemingly at will, to be able to put Donald and Goofy's best friend in the game with only minor concessions. The fact that he was the most requested Smash character ever, a perfect fusion of the JRPG McSwordGuy AND the Scrimblo Bimblo so often memed about. And his reveal trailer, so stunning and magical that I rewatched it once a day for at least a couple weeks after it occurred. It wasn't merely that the announcement itself was monumental, but that it represented the peak of a series whose announcements have become about as legendary as its gameplay.
While I fully admit my bias in writing this decision (Kingdom Hearts is a great series and people who deride it are either haters or cowards), this was a moment that I think we will all remember, even among the many countless cool Smash announcements over the years. It marks a stunning apex for a game and series whose future lies uncertain, perfectly orchestrated to conclude on the grandest announcement of all.
Leave a Comment