Welcome to Speedrun Sunday: that sadistic time of the week when we dare to challenge both your D-pad's durability and sanity's stamina with the ultimate test in video game bragging rights.
Hot off the treasure tracking trail of our Captain Toad challenge comes yet another ruthless run that'll leave you beaten, battered, and clamoring for Gold Rings. That's right, fellow fans of spin dashed swirls and flying squirrels: We're polishing off our Power Sneakers for yet another rapid race through Sonic Mania Plus.
THE CHALLENGE
Who can get the fastest time speeding through Chemical Plant Zone – Act 1 as Ray?
Our claim to fame is 0'46″42, which shouldn't be too hard to top for the quickest of critters among you. The manic mascot with the fastest time by 12:00 a.m. PT will win a $10 eShop card (North America), along with the illustrious title Squirrelliest Speed Racer.
THE RULES
All participants must play as Ray. Needless to say, you'll have to be rocking Sonic Mania Plus to access him.
Submissions must be made using the Switch's 30 second video capture feature showing your total time upon crossing the finish line (like the video above).
If needed, we may ask the winner to further verify times with a snapshot of their leaderboard score.
Feel free to improve upon and submit new scores as many times as you like.
In the instance of a tie, we'll settle things in Smash live later during the week using various level 50 amiibo representing the winners.
Switch version only.
Follow @NinWire and @tater_n_tots on Twitter and retweet this post to qualify for today's cash prize. After that, simply share your video in the Twitter comments and we'll personally send both your winnings and a social media shoutout within the week.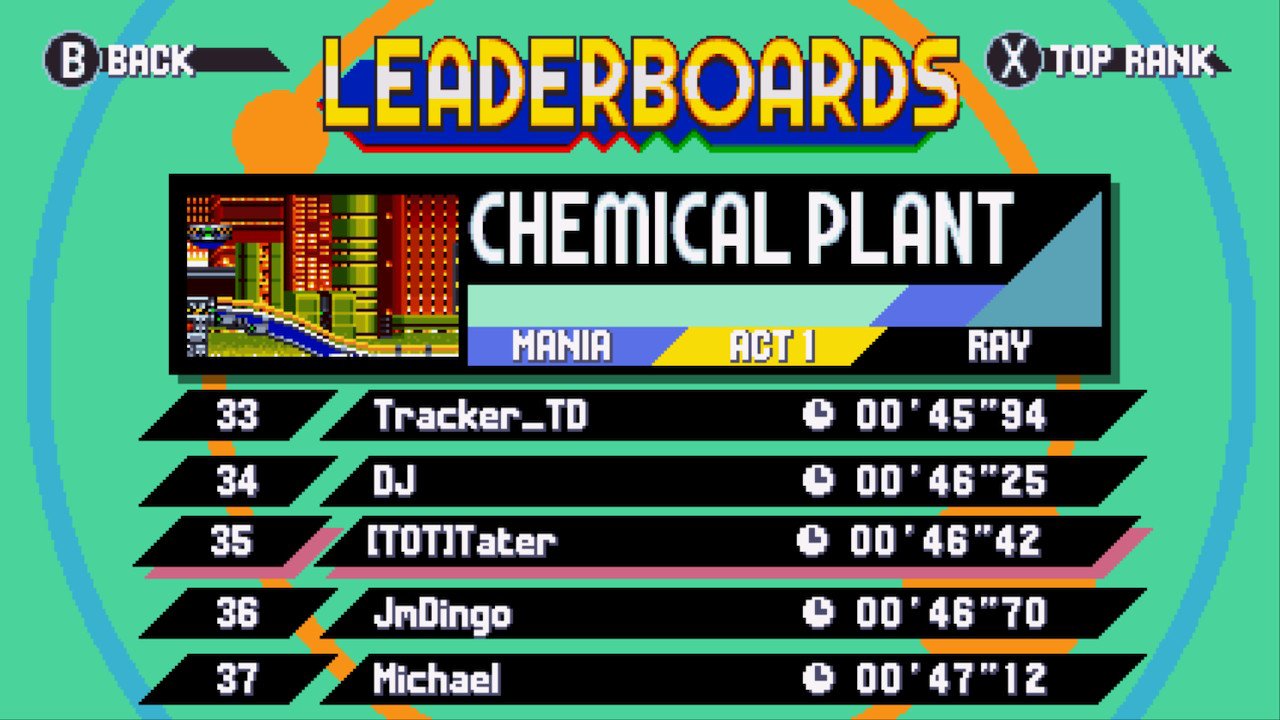 We'll be keeping score right here in the article all day, too, so you can easily keep track where your top rivals rank. Feel free to tune in to our Sonic Mania livestream at 5:00 p.m. PT where I'll personally be contending alongside today's top competitors for fame and glory.
So whaddya say? Got a need for speed only the wonders of blast processing can provide? To quote the memetic and beautifully drawn Blue Blur himself, "Gotta go fast!"
---
Squirrelliest Speed Racer
1. @Baby69Joey [0'31″73]
Fallen Flying Friends
2. @SoftestEshouten [0'33″51]
3. @TheFoxer124 [0'33″94]
4. @tater_n_tots [0'46″42]
5. —
Leave a Comment