Koei Tecmo is slowly but surely bringing its extensive back catalogue of Atelier games to the Nintendo Switch, and next in-line is the trilogy of "Mysterious" games – Atelier Sophie, Atelier Firis, and Atelier Lydie & Suelle.
To more comprehensively cover the games I'll mainly be tackling the technical side of the first entry, Atelier Sophie, in this partial review. But first, let's cover the basics.
If you're unfamiliar, the Atelier series breaks from RPG norms in many ways. Structurally it has more in common with a farming simulator, with most of the gameplay being constrained to a single town and crafting via alchemy being a central mechanic. While you do go on expeditions into the wilderness and partake in turn-based battles it's not for some grand adventure; you're usually out there to grab materials to create more items.
So, Atelier Sophie isn't quite a dramatic save-the-world epic, but that's no bad thing. Instead it's an effortlessly charming and down-to-earth character-driven journey, where the central mystery is the titular talking book – Plachta. Through crafting and exploring you'll slowly regain her memories, and the cute dynamic between her and Sophie is one of the main draws of the narrative.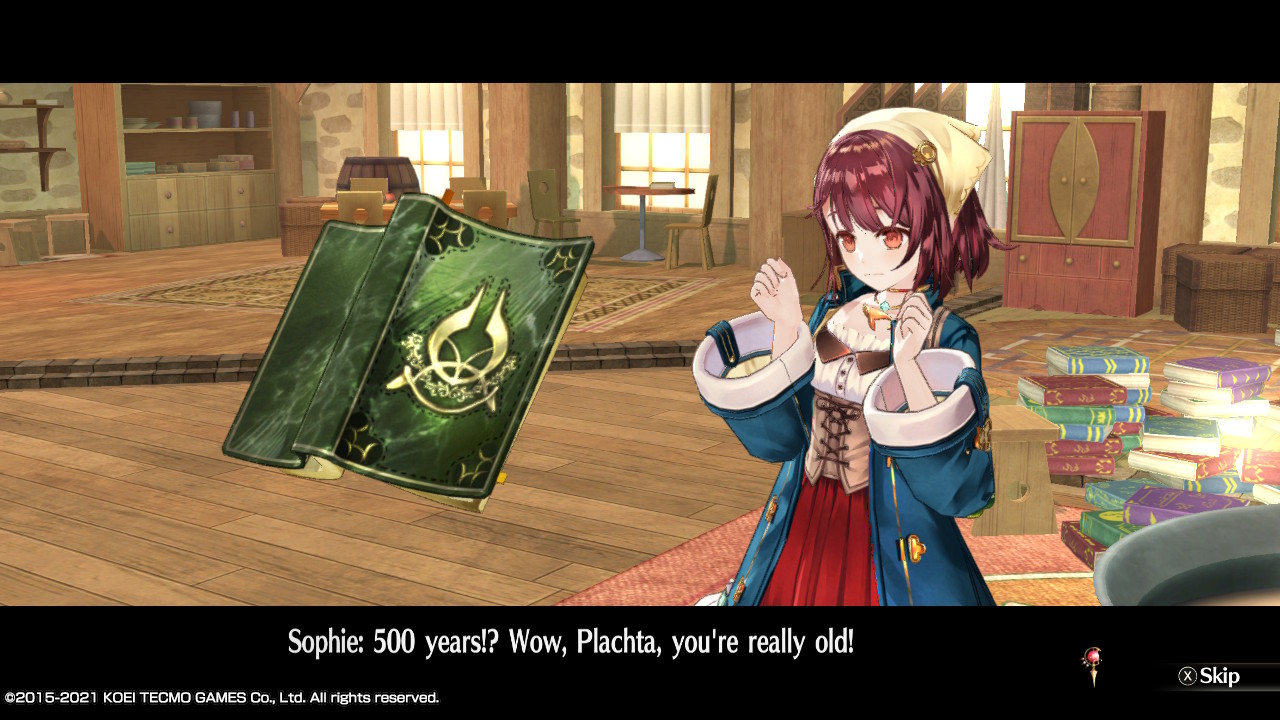 As you progress through the game you'll also meet plenty of new people, with the most noteworthy typically being shopkeepers, and many of them can become party members once you've seen enough of their specific cutscenes. Impressively, most everything besides minor dialogue is fully voiced, and it's worth noting that both Atelier Sophie and Firis have their original English dubs intact once you go digging in the options (Lydie & Suelle unfortunately never received dubs.)
I'll have more to say about the story and gameplay in a later review, so let's move onto the technical side of things. Atelier Sophie originally released for the PS3, PS4, and PS Vita back in 2015 and while some of the environments can be a bit basic, the expressive and varied player character models more than hold up.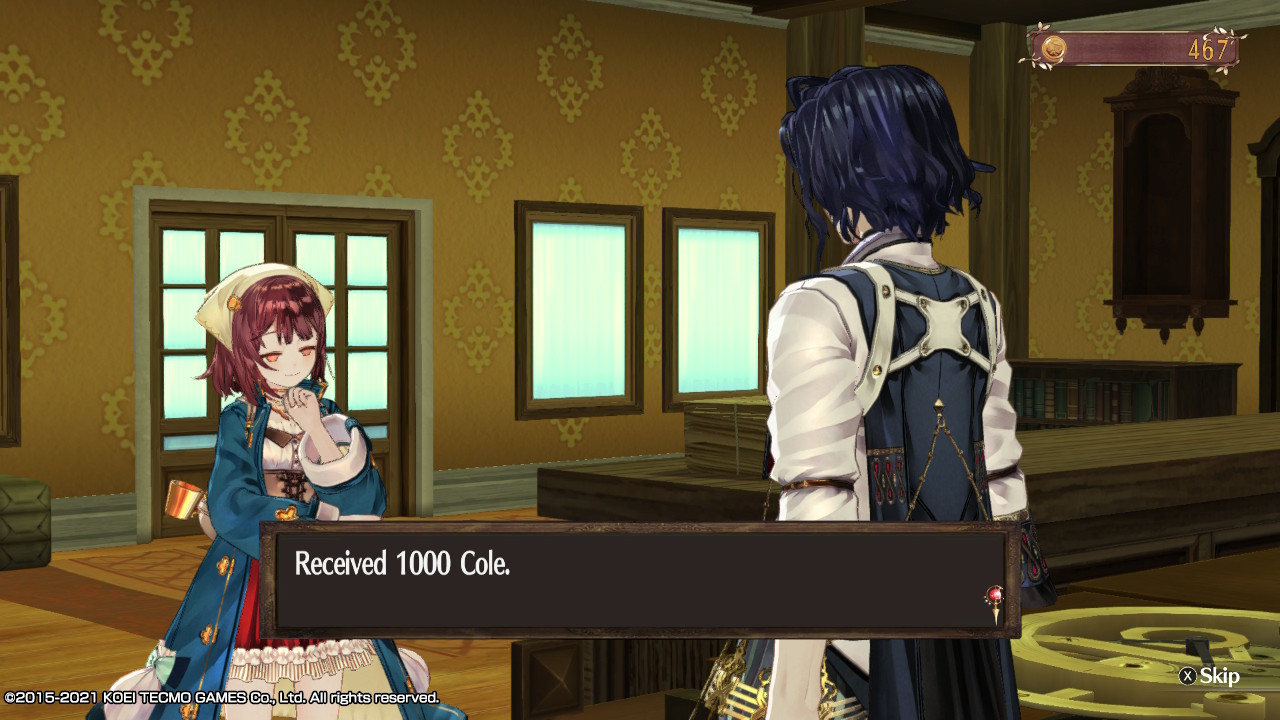 The frame rate is serviceable for the most part, but it can prove troublesome in some areas. One small gathering map turned into a slideshow for me, presumably due to all of the foliage, and I found myself getting caught off-guard by enemies as I was given next to no time to react to their approach. Thanks to the game's generally slower pace these issues can usually be ignored unless you're a real stickler for performance, but when it's a cramped area it can prove disorienting and frustrating even for the most patient player.
The DX port also introduces a couple of gameplay features that make the adventure more enjoyable. As is customary for these sorts of re-releases, battles can be sped up by clicking in the left stick, which is extremely useful when you're farming materials in lower-level areas. Similarly, repetition from the music can be overcome thanks to the ability to shuffle in various tracks from developer Gust's back catalogue that were previously released as DLC.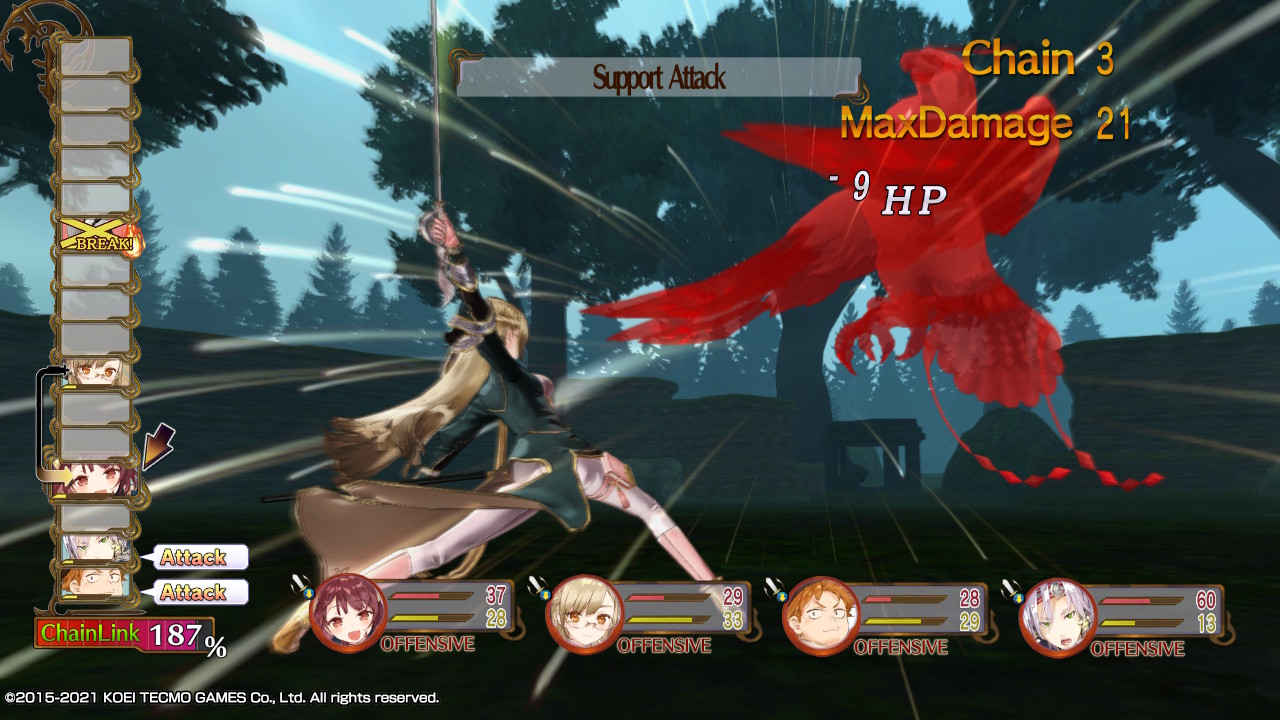 Speaking of DLC, across all three games former paid content is included for free, and in Atelier Sophie's case that includes costumes, item packs, the aforementioned music, and more besides.
The last major in-game addition is a photo mode, which leans all the way into the series' cute charm by letting you pose the characters in a variety of ways. It's actually a fairly versatile photo mode, too, with the ability to place any of your party members however you like, even if their positioning makes no logical sense. It is a little unfortunate that you can't take photos in-battle, as some of the effects can be pretty flashy and it'd be nice to get alternate angles, but what we got is perfect for slice-of-life digital scrapbooking.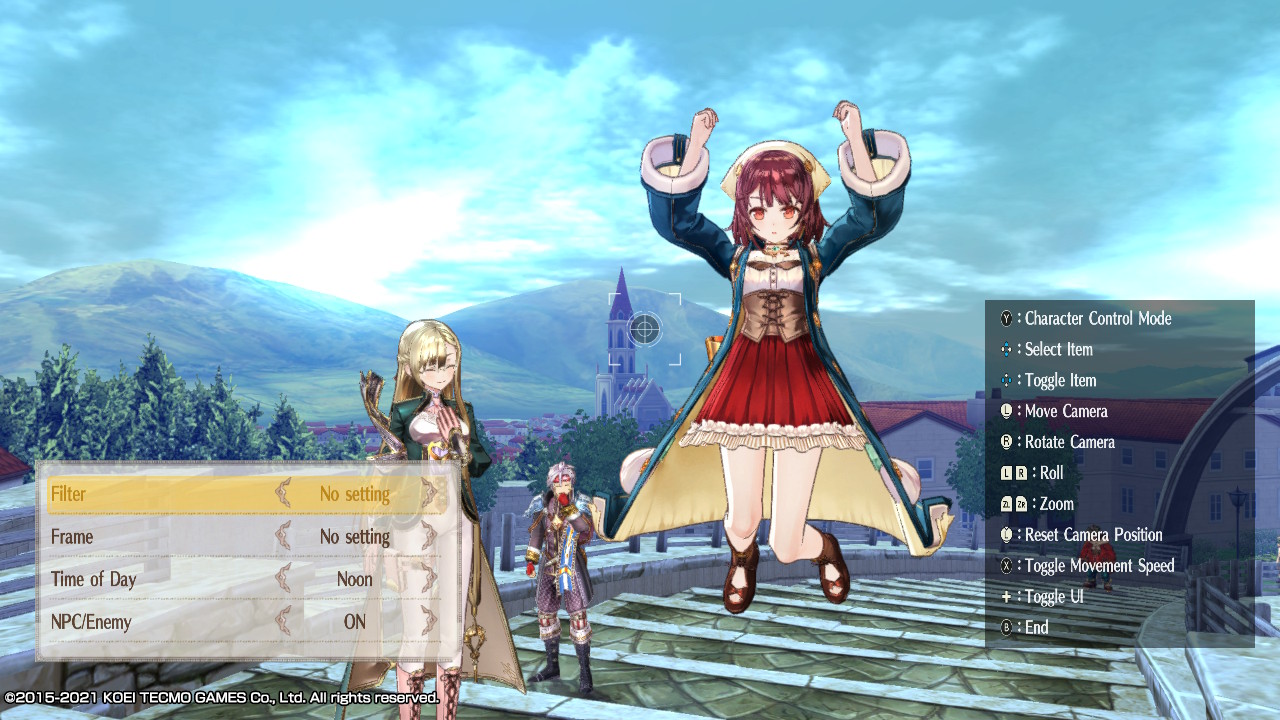 Finally, the DX editions of each game also come with a digital artbook which appears as a separate application on the Switch home screen, where you can leaf through some well-presented art pieces ranging from promo material to conceptual artwork to tunes from the respective title.
From what I've played so far, if you've been looking for a relaxing JRPG to melt into, Atelier Sophie DX is a fantastic choice, so long as you can put up with the occasional technical shortcomings of its Switch version.

Leave a Comment