The Super Monkey Ball series has been rolling along since 2001 — and while Nintendo fans will fondly remember the first two games on GameCube, things took a different turn once it made its way to the Wii. Super Monkey Ball: Banana Blitz was built around the WiiMote and motion controls; and it added jumping, both fundamentally changing how players took on its courses. Sticking mostly to handhelds since then, Banana Blitz HD marks a big homecoming and second chance for the game, replacing motion controls with more traditional ones, and thanks to Sega, we've been able to play through it ourselves:

Now that tilting the courses is handled by the control stick again, and with the home and portable nature of the Switch, Banana Blitz HD is set to be one of the most accessible entries in the series. Getting the monkeys from "Ready… Go!" to each course's goal is undeniably fun, with additional obstacle course elements added over time.
Most of our preview, including the above footage, was handled using a Pro Controller, and it definitely gets the job done. Playing with the Switch in handheld is also serviceable, with the Joy-Con managing the needed precision. The first few worlds are fairly tame by the series' standards, though difficulty and required dexterity both increase throughout the gameplay.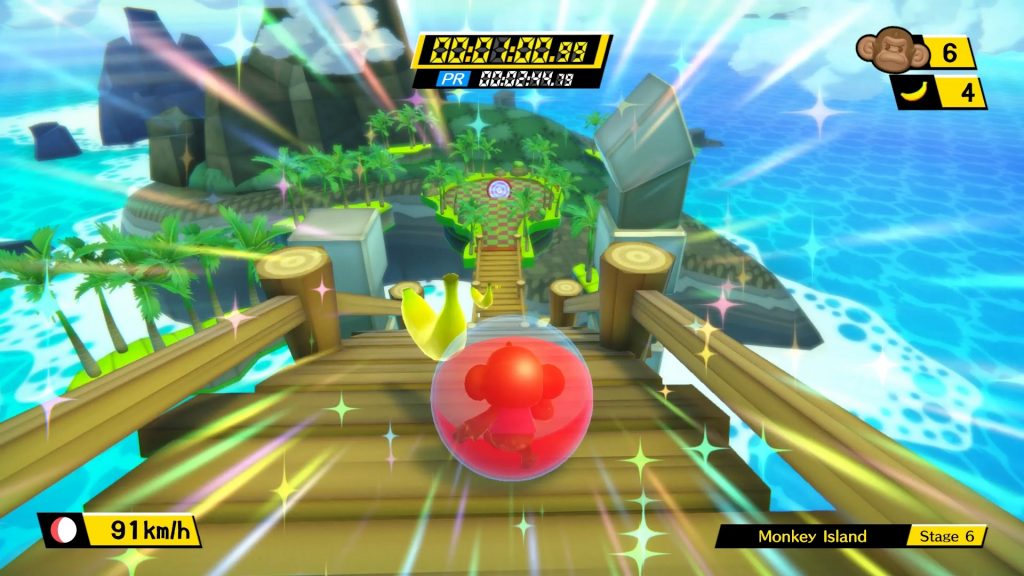 As mentioned before, jumping was another big change for Banana Blitz and that's carried over here to its HD touchup. While instinct may be to roll through as much of the stage as possible, jumping is ideal for both building momentum with short hops and cutting corners (and then some) through the courses. Taking your time is always an option (until you hear that telltale "Hurry up!"), but I found myself daring to see what I could manage by jumping around instead.
So when you factor in the new stick controls, the need for one button to jump, and the series' roots, there's one option that reigns supreme: the GameCube controller. I'm happy to report the game was playable using the adaptor, and the controller fits the game perfectly. Movement felt tighter, and the control stick (and its gate) allowed for a more precise experience when it came to both rolling and landing.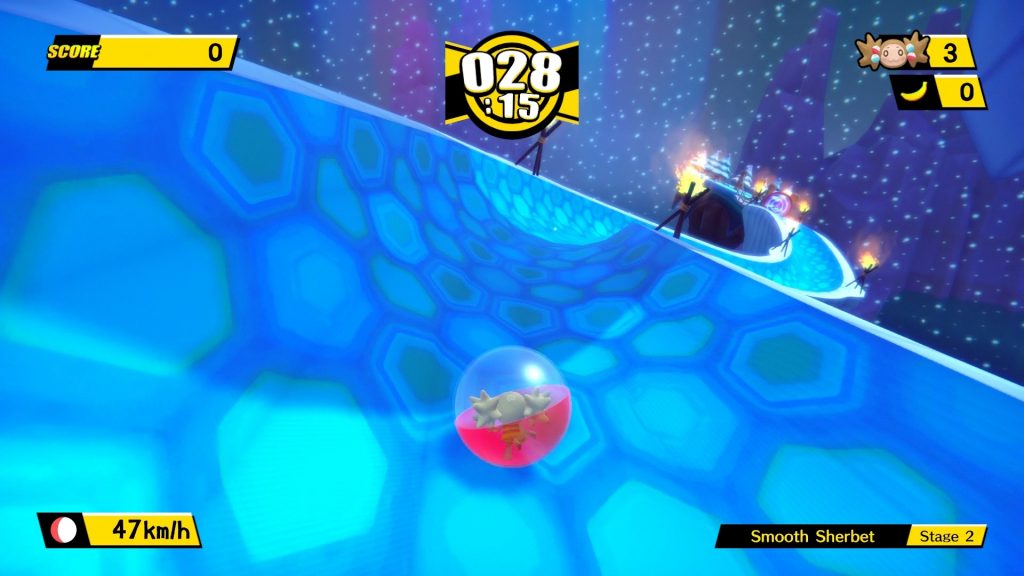 That's not all though, as I even tested with an arcade stick just to see how that fared — after all, that's where the series really began. It may not have had a banana shaped joystick, but it worked just as well and offered up another unique way to play. Even then, I feel the GameCube controller offered the most comfortable experience of those options, and I'd highly recommend it for anyone picking up the game.
You can pick up Super Monkey Ball: Banana Blitz HD starting October 29th, with an English supported demo downloadable now from the Switch's Japanese eShop. Pre-order it on Amazon today!
Leave a Comment