26 years ago came the release of one of the greatest games of all-time, the quintessential JRPG developed by a dream team of creators that left a mark nigh-unparalleled across all epochs of gaming: it's Chrono Trigger's 26th birthday!
This classic time-traveling adventure of a gang of plucky heroes from throughout history battling an evil doomsday space porcupine has remained a beloved classic generations later, thanks to being perfect in almost every respect imaginable. Yasunori Mitsuda's soundtrack (with some help from Final Fantasy's Nobuo Uematsu) is legendary. Akira Toriyama's character design remains sharp and stylistic. The game design and story, headed by veterans of both Dragon Quest and Final Fantasy (including series creators Yuji Horii and Hironobu Sakaguchi), is still gripping and emotional. The game pioneered concepts like multiple endings, New Game Plus, and character-focused sidequests all while having dynamic and robust party members from Frog, bravest of all knights, to Robo, the machine with a heart of gold.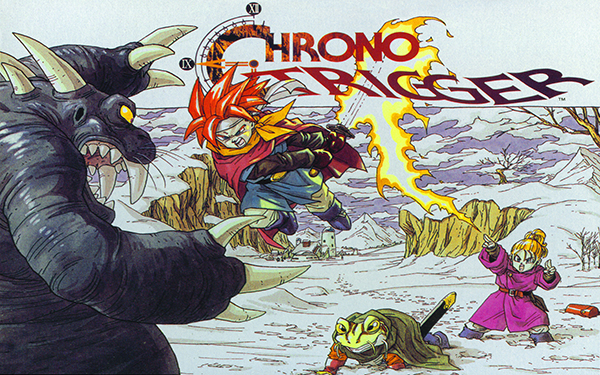 If you haven't yet experienced the excellence that is Chrono Trigger, there's no better time to do so. This genuine masterpiece is one of the highlights of the SNES, and one of the games that has been — and always will be — timeless.
Leave a Comment