It's the end of another week full of Nintendo news! Make sure you're up to date on what's going on in the Nintendo universe by checking out this week's top stories.
This week's top stories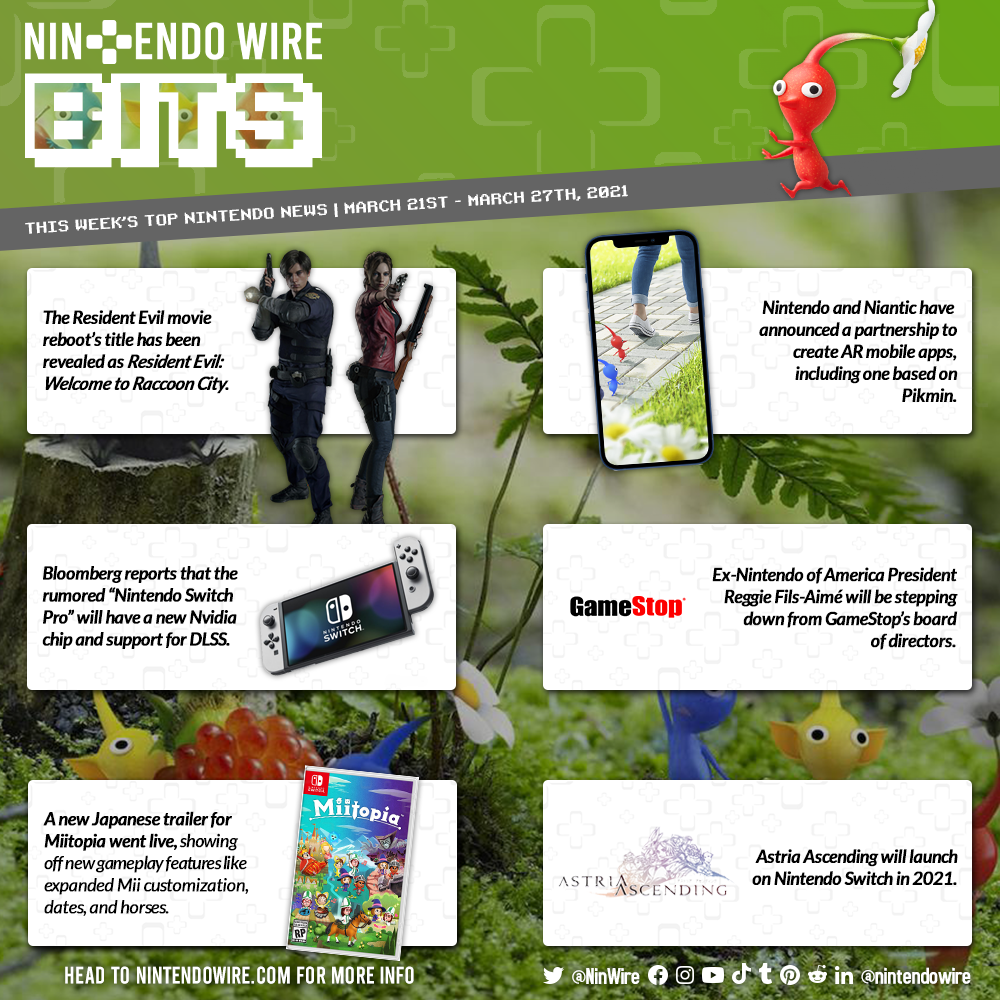 The Resident Evil movie reboot's title has been revealed as Resident Evil: Welcome to Raccoon City.
Nintendo and Niantic have announced a partnership to create AR mobile games, including one based on Pikmin.
Bloomberg reports that the rumored "Nintendo Switch Pro" will have a new Nvidia chip and support for DLSS.
Ex-Nintendo of America President Reggie Fils-Aimé will be stepping down from GameStop's board of directors.
A new Japanese trailer for Miitopia went live, showing off new gameplay features like expanded Mii customization, dates, and horses.
Astria Ascending will launch on Nintendo Switch in 2021.
Leave a Comment