While this time of the year is known as the season of giving, there's still a specialness about the memories we have of receiving gifts from loved ones and spending time together playing games over Winter Break — especially when it involves Nintendo. Some of those cherished experiences may have sparked a new passion and hobby, while others made the holiday particularly memorable due to the cozy times spent inside with siblings or relatives playing games together. Whatever reason lies behind a certain memory, there's no denying that Nintendo and the holidays go hand in hand for both individuals and families.
Writers here at Nintendo Wire have gathered together to bring you a sense of personal joy from their own childhoods. Perhaps reading some of their memories below will spark inspiration for you! We'd love to hear your own memories that celebrate the season — Nintendo-style. Make sure to share them with us on Twitter!
Jason's N64
Written by Jason Ganos
Very few moments in my life were as game-changing for me as Christmas morning 1996. 11 year-old Amiibo Jason had one item, and one item only on his Christmas list that year: a Nintendo 64. It was lightyears ahead of anything I had seen up until that point, and I knew in my heart of hearts that I had to have it. I was lucky enough to see the system at Toys"R"Us earlier that year with a demo of Super Mario 64 and my little brain could barely process that 3D spectacle in front of me.
When the big day arrived, I ran down the stairs with my sister and saw two presents under the tree with my name on it. One was a small rectangular box and the other was much, much larger. There it was, right in front of me: a Nintendo 64 console and Super Mario 64! When I think back on that day, and the hours I spent playing Mario 64 with my dad and sister, it becomes apparent to me that my love affair with Nintendo truly began then and there.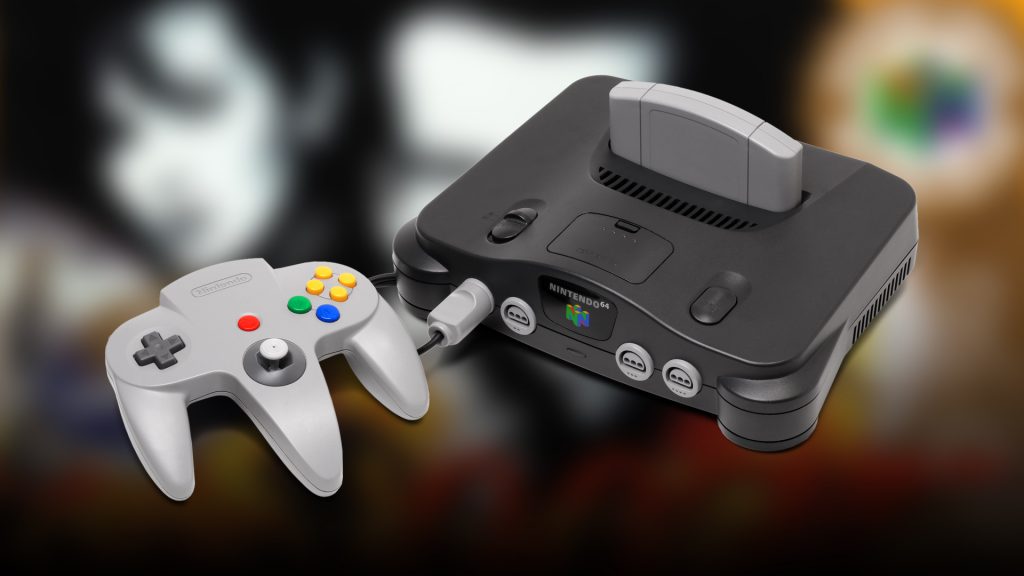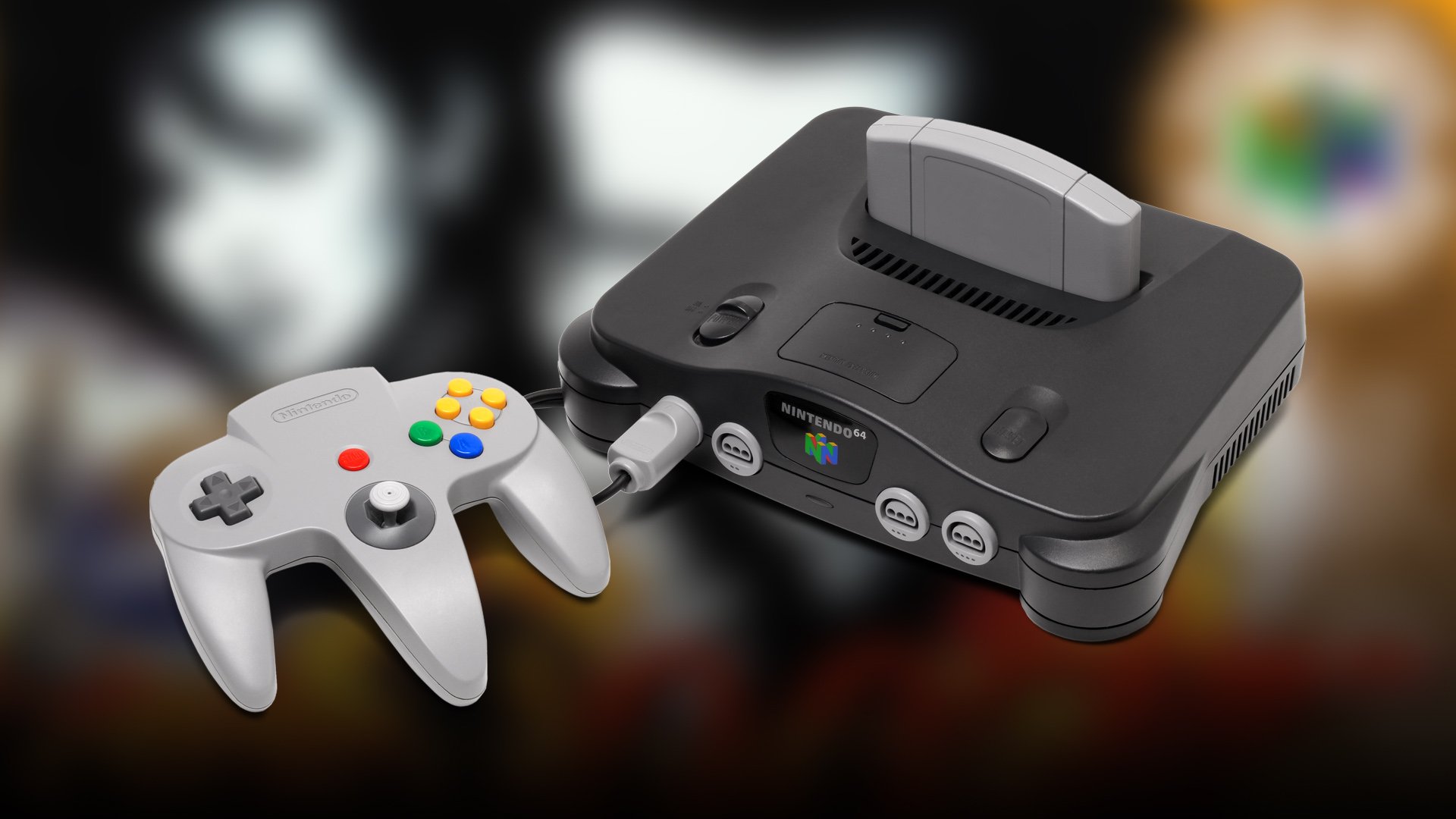 Marc's Mario Party 7
Written by Marc Kaliroff
For a portion of my childhood, playing any and all video games took place on the small screens of my older brother's first model Game Boy Advance, and later, a cobalt blue colored SP system I was given around my birthday. My home console Nintendo experience first began one fated Hannukah in 2005 when my parents gifted my siblings and me a Mario Party 7 GameCube and microphone bundle from Best Buy. Alongside an extra indigo blue controller that was packed-in with the system, a copy of Super Smash Bros. Melee, and one amazing Mario Kart: Double Dash, there was no better way to start console gaming than with this party goer parcel of joy. While I was never too great at playing Melee, you could be damn sure that I would floor you in any match of Sherbert Land or Baby Park in Double Dash as a kid. Being bundled in some blankets and having a warm drink while playing on that very same GameCube today always brings back memories of first seeing its mesmerizing start-up screen.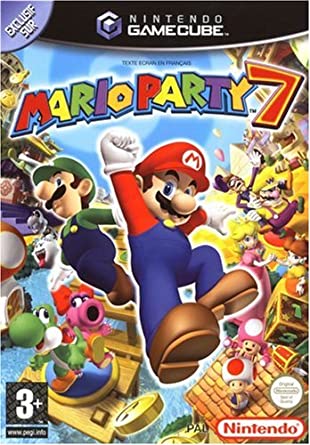 Caleb's Ocarina of Time
Written by Caleb Mina
This was a few years ago now, but goodness, I'll never forget opening up The Legend of Zelda: Ocarina of Time on Christmas Day 1998. I was five years old, and that beautiful golden cartridge made a mark on me ever-lasting. I also was gifted a Nintendo 64 at the same time, to play the game, of course, and this combination certainly broke the ground for my lifelong love of Nintendo. I played Ocarina of Time all day, and got through the first dungeon while reading through a guide to help me (before you could just Google an answer when you got stuck).
Years later, I still have that same cartridge, and have countless hours played across multiple systems. I didn't know at the time how big of a deal the game was, or would become for gaming as a whole, so that's why I can always say I loved the game prior to knowing anything about it (or Nintendo as a whole, for that matter!). It completely changed my life, albeit unknowingly at the time.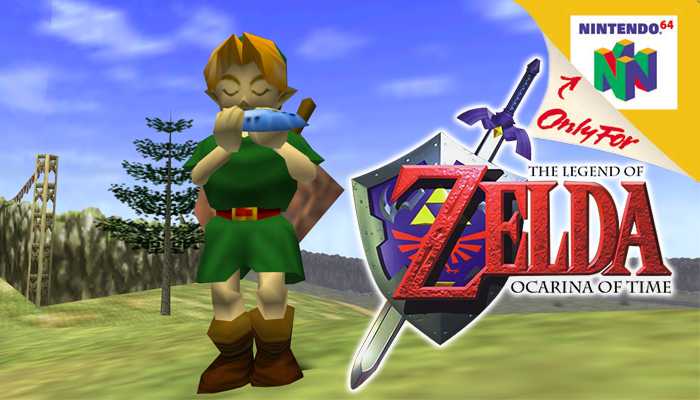 George's GameCube
Written by George Comatas
Like many young gamers, the holidays have always been an incredible opportunity for my brother and me to stock up on games we've been after or somehow otherwise missed on release. In fact, I'd be hard-pressed to try and remember a holiday that didn't involve video games in some way — particularly the years when console releases were involved. But, naturally, that trend had to start somewhere, and for my brother and me, that was the year 2001 when he and I actually stood in line with my dad at Toys"R"Us to pre-order the GameCube for Christmas.
Now, I don't remember the waiting or the pre-ordering, but I do remember the sheer excitement of opening the console on Christmas morning. We were still young at the time, and had been too you for the N64 when it had come out and subsequently skipped it. But, we used to watch my dad play games on his SNES all the time. So, the feeling of having a console all to ourselves — even if we were both too scared to play Luigi's Mansion on our own, and had to watch him play it anyway — was something different, like we were finally being ushered into some video game club. This wasn't my dad's console he had since before we were born, that we got to watch him play, but something for all of us to enjoy and play together. And while I'm not sure if that memory has anything to do with the fact that I still think games from that era are some of Nintendo's best, I do know that the GameCube will always hold a special place for me as my first-ever home console because of that Christmas morning.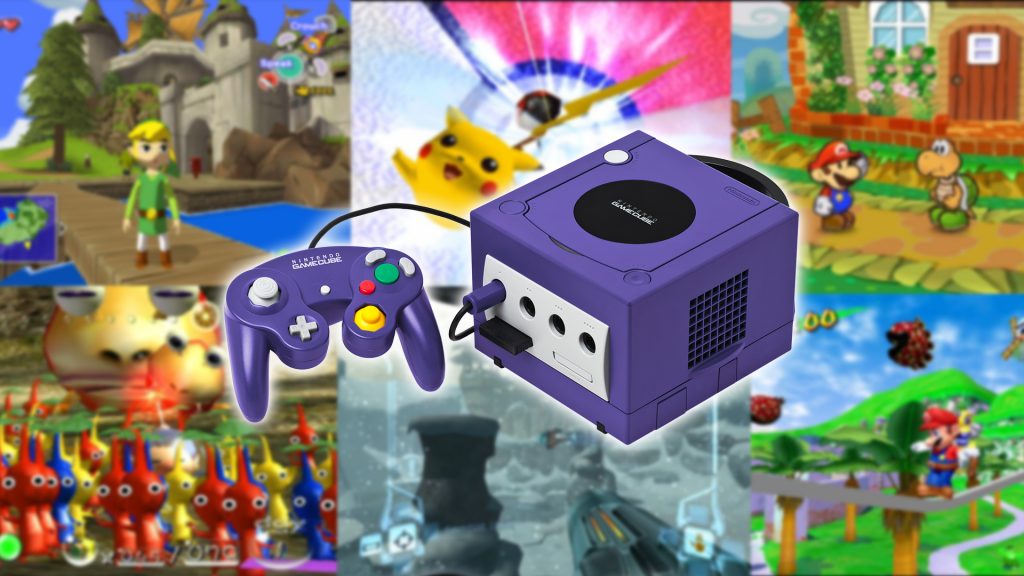 Jennifer's Game Boy
Written by Jennifer Burch
This time of the year has always been a whirlwind of holidays filled with family gatherings, meeting up with friends, squeezing in at least one baking session amongst the chaos, and (trying) to veg out on a brand new video game – for me, at least. It's different this year – the global pandemic that COVID-19 has wrought hasn't disappeared in the U.S. Most states have canceled in-person get-togethers, and thus, we're hosting digital parties instead (if at all). Throw in an out-of-state move; it's a bit of a double whammy for me, adding even more distance between family and friends. Despite that, I've relied on my gaming habit to cope with the changes – ultimately sinking in hundreds of hours between my Nintendo Switch, Wii U, 3DS, and a handful of mobile games. I've even been a bit more social with some longtime friends because we're all nerds and dove headfirst into Animal Crossing: New Horizons, broken street dates be damned.
All of this – the good, the bad, the uncertain days – has reminded me of 1994. That Christmas, I unwrapped a beautiful 4 AA-battery gaming goliath known as a Nintendo Game Boy (bundled with The Legend of Zelda: Link's Awakening). It was by far the highlight of my year and filled the M-DOS gaming hole in my heart due to a broken computer… That fell to the ground on the morning of January 17th at 4:30 a.m. due to a 6.7 magnitude earthquake.
24 years ago today, my dad "made the biggest mistake of his life" by buying me a Game Boy for Christmas. It sounds corny, but the Game Boy help end '94 on a high note. To this day it has played a pivotal role in my identity as a gamer. Here's to many more years! @NintendoAmerica pic.twitter.com/HG504oxwVm

— Jennifer Burch #BLM (@artisticdoodle) November 27, 2018
At 4-years old, the scientific explanation of what an earthquake is isn't taught in pre-school. Maybe you know what an earthquake drill is, but not shaking, the rolling, the full-piece orchestra of crashes that result in half, if not most, of your belongings singing their swan songs into the carpet and linoleum below. It's a roar that can collapse buildings and freeways, summon fires fueled by broken gas lines, and flood streets thanks to busted water pipes. COVID-19 and the '94 Northridge earthquake are vastly different (one affecting the entire world vs. focused on a slice of California), but they both share feeling where, snap, in an instant everything has changed and there's no going back.
My Game Boy still works to this day. It was a portal that allowed me to get terribly lost in The Legend of Zelda Link's Awakening, become a Power Ranger in Mighty Morphin Power Rangers, follow Mario in Super Mario Land 2: 6 Golden Coins, and eventually introduce me to the sprawling Kanto region in Pokémon: Blue Version (and Red Version months later). That one gift has played a huge role in who I am today, yet in 1994, though, it gave me peace and a space to call my own… something an earthquake couldn't destroy. (It isn't lost on me why, in 2020, I've gravitated towards Hyrule Warriors: Age of Calamity in a similar way, but with a slant in trying to save everyone from a terrible fate, no matter what I know will happen 100 years later in The Legend of Zelda: Breath of the Wild.)
I hope that, despite how 2020 has unfurled, you've been able to find some solace the same way. Whether it's thanks to a Nintendo Switch, PS4, Xbox One, next-gen consoles, "retro" games of the past (of before), mobile titles, a combination of the above, or something gaming-related I've left out. No doubt these will make some positive memories this holiday season.
Stay safe and happy holidays.
Leave a Comment