In a few short days, Kirby will be embarking on his second 3DS adventure, and to help you readers gear up for a ride along to Plant Robobot we're taking a look back at the pink puffball's first, and only, adventure on the N64.
Kirby 64: The Crystal Shards was a game of firsts for me, it was the first Kirby game I had ever played. Its bright colors and cute enemies were all new concepts to me; they were interesting, and appealed to me as something new and different from the other games I was playing on the N64. It quickly became one of my most played N64 games, and is still my favorite Kirby game to date. Being the first game that I had ever played that had a different ending for collecting everything, Crystal Shards was also the first game I completed 100%, where I was treated to an amazing, and slightly random, homage to Star Wars Episode IV: A New Hope.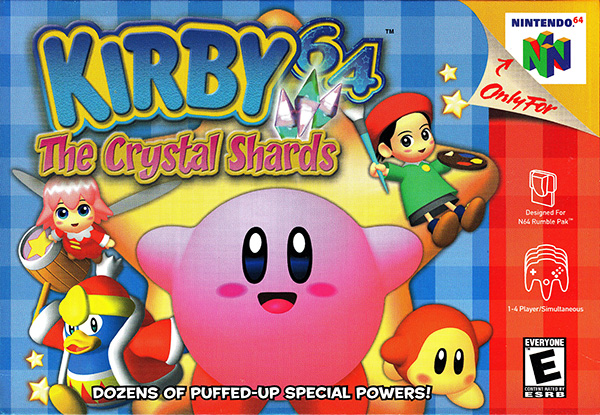 The wonderful Copy Ability system in Crystal Shards is a huge part of what makes it my favorite Kirby game. The ability to mix and match every ability to create Power Combos is something I've always enjoyed. My brother and I spent hours trying to discover every ability you could create, with some of our favorites being Double Bladed Laser Sword, Lightning Boulder and Animal Statues.
After a devastating attack on Ripple Star by Dark Matter, Kirby sets out with his new fairy-friend, Ribbon, to gather the broken pieces of the Great Crystal. Starting on Kirby's home planet of Pop Star, Kirby gather his friends, Waddle Dee, Adeleine and King Dedede. With all of these characters, it's odd that Kirby 64 is one of the few Kirby games where Meta Knight doesn't make an appearance. Overall, Crystal Shards takes Kirby and his friends to seven different planets, looking to gather the eponymous crystal shards and defeating enemies and minions of Dark Matter along the way.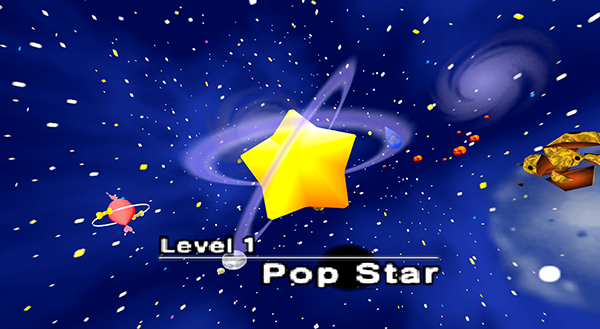 Another reason that Kirby 64 is so important to me is the sub-games that are available in each save file. I don't just love them because of the game content, but because of memories of the time I spent playing them. There are three games in total, each with four difficulty levels, and you can choose between the four story characters to play as minus Ribbon. They may be simple mini-games, but due to their multiplayer options allowing four people to play at once, my family frequently came together to play them for hours.
Kirby 64 is still dear to my heart, and was a great introduction to the Kirby franchise. If you love Kirby, but haven't played Crystal Shards yet, please do so. Even if you don't own a N64, you can pick it up in the Wii U eShop right now! And don't forget that Kirby's latest adventure, Kirby: Planet Robobot, launches on June 10th.
---
Nintendo Inquirer's gearing up for the release of Planet Robobot by hosting a string of celebratory Kirby articles commemorating previous titles in the series. Have a look at our Kirby appreciation article to get a glimpse of all that is wonderful and unique about our favorite pink puffball!
Leave a Comment