Today marks the 34th birthday of the Nintendo Entertainment System — the NES — in North America. The 8-bit home video game console made waves and earned the role as the best-selling system of its time decades ago. More importantly, however, its popularity opened the doors for the Big N, and it was because of this massive success that the world later received countless beloved games and characters, more home consoles, handhelds, and incredible franchises.
Hearts were filled with the introduction of The Legend of Zelda. Plumbers around the world gained more recognition for saving princesses thanks to Super Mario Bros. Adventurists were given decades' worth of pocket monster catching when Pokémon fell into players' hands. So, needless to say, millions of people around the world have had their lives shaped and forever changed because of the NES — and little did anyone know back then, in 1985, that the system was simply the magnificent preface to a truly remarkable journey that would continue on to this day.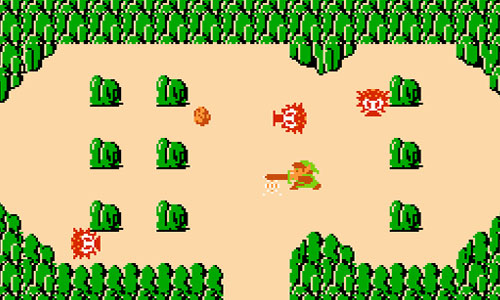 While time has pressed forward, it's become apparent that the NES itself will never fade, even though technological advances have taken players to new heights — and the Nintendo Switch is a testament to that incredible feat. Even after the fame of the NES Mini reintroduced classics to old and new fans alike, people have continued to enjoy the titles from Nintendo's early console through other means, like the Nintendo Switch Online service. Combining the past and present, the NES has finally transcended the confines of the home and can now be enjoyed anytime, anywhere on the go. You've gotta admit: it's pretty awesome.
It's on that note that we'd like to wish the NES a truly happy birthday. And Nintendo, thank you for giving us that 8-bit of magic.
In celebration, join us as we look back at two of the world's most recognizable treasures, Mario and Link, two characters who graced the NES and helped bring a new life to Nintendo.
Leave a Comment