Disclaimer: Grid Studios provided this sample for review. All thoughts and opinions are my own.
Back in 1999, I still remember walking into Toys"R"Us with my dad and picking out my very first Game Boy Color. I remember staring at the selection of colors for what seemed like an eternity before I finally decided on the the teal version with a shiny new copy of Pokémon Red to go with it. For me, this moment is played in my head like a home movie on a TV screen at least a few times every week. Not only did this purchase start my love affair with handheld gaming, but it fundamentally shifted my life to where it is today. That's the magic of Nintendo, baby! The Game Boy Color was more than just handheld; it was personal, and even now, over 20 years later, I still get nostalgic just looking at one.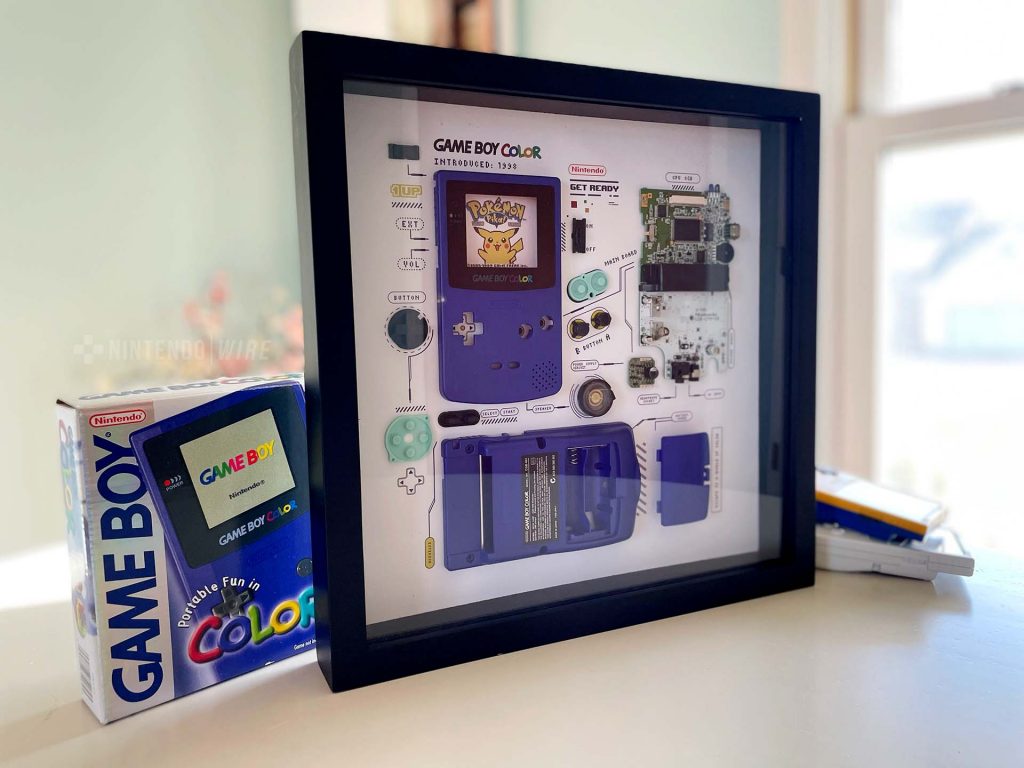 That's why I was so excited when Grid Studios reached out and asked if Nintendo Wire wanted to review one of their stunning shadowboxes. What the good folks at Grid do involves completely dismantling a piece of old technology, and presenting it like you would a scientific sample — almost like an insect in a museum display case. Every piece is displayed and documented in a way that allows you see how each part works; and let me tell you, the final product looks even better in person! Grid has managed to accomplish taking something old, then turning it into a true piece of art that any fan of handheld gaming is sure to appreciate.
If you're looking to pick up one of the beauties, you can find loads of options on Grid's webpage. At the moment, they have Game Boy, Game Boy Color, Game Boy Advance, PSP, iPhone, and lots of other options to choose from. The price starts at $199, which might not make it a product for everyone. However, you can use discount code is JSNW15 at checkout to save 15% on your order. Still though, even if you have no intention to buy, simply looking at the galleries is a really rewarding experience.
Leave a Comment