We're no stranger to the beauty of PowerA accessories for Nintendo Switch, that's for sure. From their wide variety of controllers to cases and Joy-Con grips, their attention to detail for players' love of characters from beloved series knows no end. That surely applies to this product we recently got our hands on: the Kirby Power Travel Pro Slim Case for Switch. And wow, is it ever adorable!
While light to the touch, it's still tough and plenty protective to everything it'll hold inside, whether you want it to store an OLED, a standard Switch, or a Lite model. The molded interior is lined with felt and has an integrated play stand for those who enjoy tabletop mode. And for those who want to play on the go, nine game cards can be stored on a protector flap (as seen below) on the built-in padded screen protector for your console. Sweet little touches, like the Kirby on the star stitched on the side of the case, can be noted on the exterior — a nice touch from PowerA that really isn't all that surprising, considering how much pride the company has always taken to please fans of Nintendo.
You can get your own PowerA Kirby Power Case on Amazon today!
We'd love to invite you to take a look at our small photo gallery of the Kirby case below! Many thanks to our resident Kirby expert, Ricky Berg, for the photos, and another thank you to the folks over at PowerA for providing us with the Travel Pro Slim Case for the photos and review.
Gallery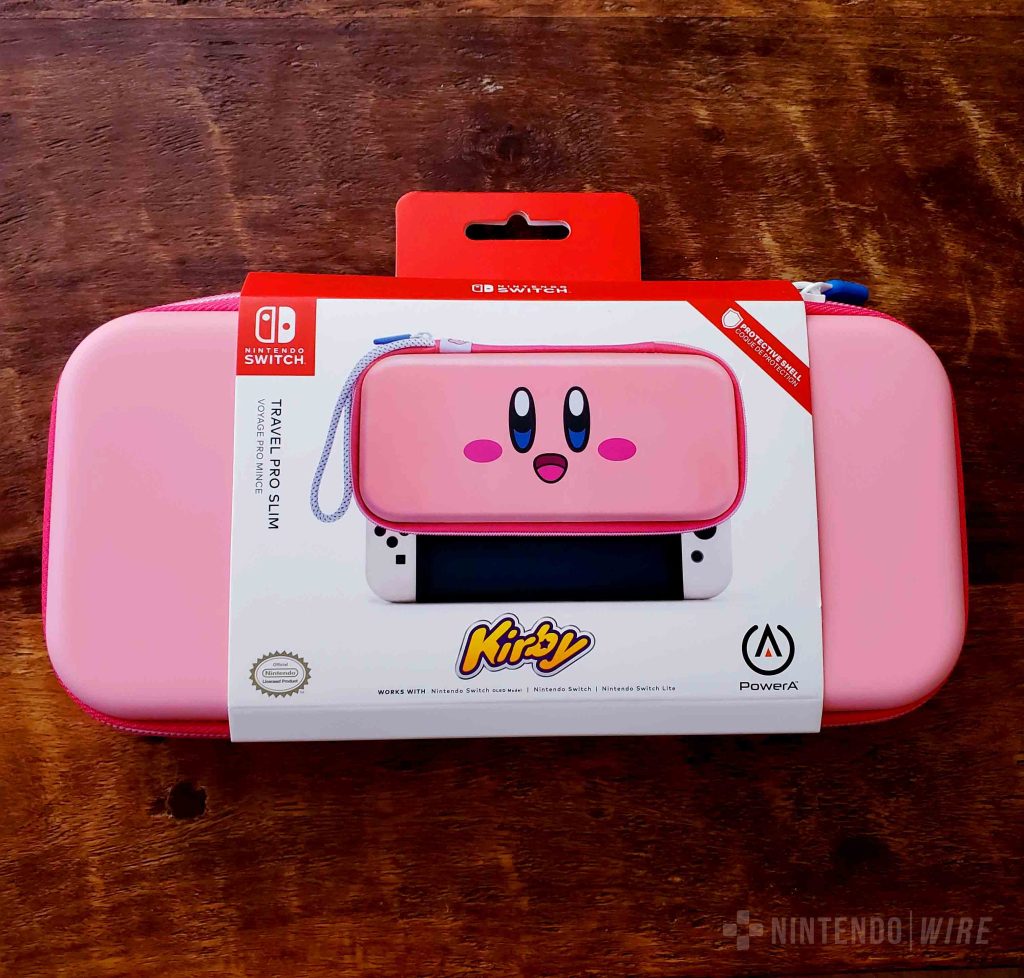 Leave a Comment