In the fall of last year, when Nintendo announced the Nintendo Switch with a quick video showcasing exactly what the console would offer players, the company also showed off a few games that would be making their way to Nintendo's home console/handheld hybrid. Among the games shown, the most exciting was probably Splatoon 2, the followup to what was arguably the biggest hit on the Wii U. It's no secret that I'm a huge fan of Splatoon; it took me by surprise and really opened me up to the online shooter genre as a whole, so when it came time to get my hands on the sequel, I super-jumped at the chance.
Multiplayer
In true Splatoon fashion, Splatoon 2 offers plenty of multiplayer options. Traditional modes like Turf War, Splat Zones, Tower Control and Rain Maker are all returning, but there's one other multiplayer option that requires an even more significant amount of teamwork in order to be successful. Salmon Run allows you to take on hordes of Salmonids, an enemy new to Splatoon 2, rather than go head-to-head with your fellow Inklings. You work together with three other players in order to defeat these Salmonids to collect their eggs for your boss, Mr. Grizz, a strange wooden bear with a radio antenna sticking out of it.
By playing enough, you can collect rewards, some of which are exclusive to Salmon Run. Salmon Run is only available to play every other day or so, which is a shame, because it's certainly the highlight of Splatoon 2. Maybe somewhere down the line the devs will open it up 24/7, but for now you gotta play by Mr. Grizz's rules, on his schedule.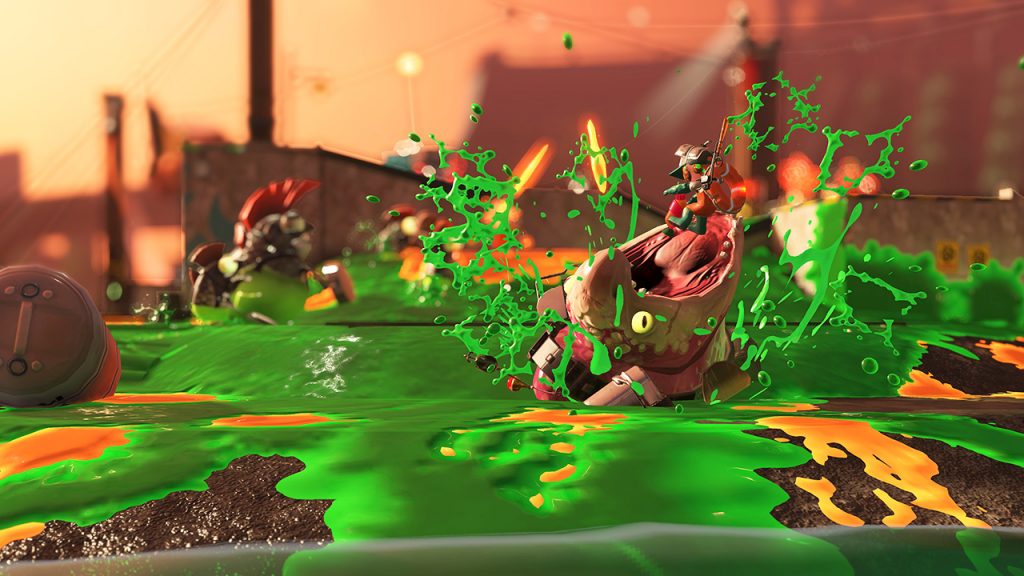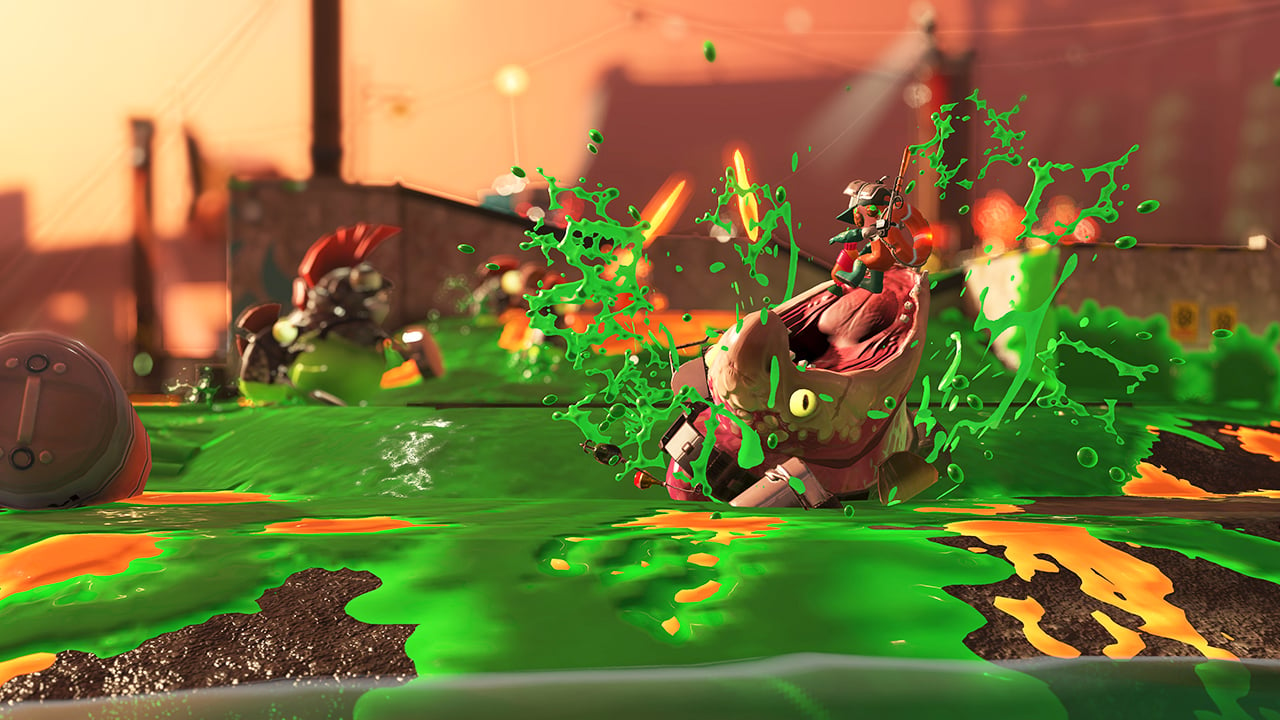 In the last three days, I've spent a ton of time exploring every nook and cranny that Splatoon 2 has to offer. The biggest draw is obviously Turf War, the mode that gave the original Splatoon its backbone — but I've spent the majority of my time somewhere else entirely in the last three days. I discovered the magnificence of Hero Mode way too late in Splatoon's life, so this time I've put a lot of focus towards completing and enjoying Hero Mode as soon as possible.
Single player mode
Splatoon 2's Hero Mode is significantly beefed up this time around, even if it doesn't seem like it at first. Rather than giving you one weapon to complete all 27 levels and defeat the five bosses, there's a new system in place making this run through Octo Valley far more robust. Throughout Hero Mode, Sheldon will send you different weapons to tackle levels with, and once you've fulfilled Sheldon's request with a weapon for the first time, you can use that weapon to tackle any other levels available to you. With nine weapons in total, it allows for a great deal of diversity and presents some extremely fun challenges when you go back to play levels or fight bosses that weren't quite designed with certain weapons in mind.
Although there are still only 32 total stages for you to conquer, every weapon brings its own challenge to each stage, giving you 288 different experiences in Hero Mode. The story isn't going to win any awards, but it's still enjoyable; and now that I'm nearing the last few stages of Hero Mode, I'm finding myself genuinely wondering how it's all going to turn out, and I'm definitely looking forward to seeing how the final boss music stands up to the original's.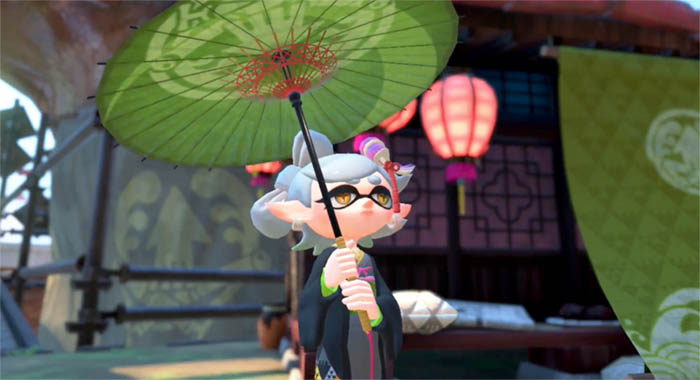 The freshest of faces
The cast of characters is loads of fun as well, with almost all of the favorites from the original game returning in some capacity. There are plenty of fresh faces new to Inkopolis as well, with three entirely new shop owners and two brand new pop stars hosting Inkopolis News. There isn't a lot to most of the brand new characters dialogue-wise, but that isn't stopping their personalities from shining through. I've seen avid fans of pretty much every named Splatoon character, which isn't surprising in the least, since they're all fantastic.
Amiibo functionality
The amiibo support in Splatoon 2 is extremely similar to the first game, though absent are the fun amiibo challenges, absorbed and expanded upon by the new weapon options in Hero Mode. Instead, the amiibo will give you exclusive gear at different level intervals. You can also save your specific outfits and weapon selections to amiibo in case you wanted to take them on the go to a friend's console, though with the portability the Switch offers and how specific the game is to each player, I'm honestly not sure what the point of this feature is.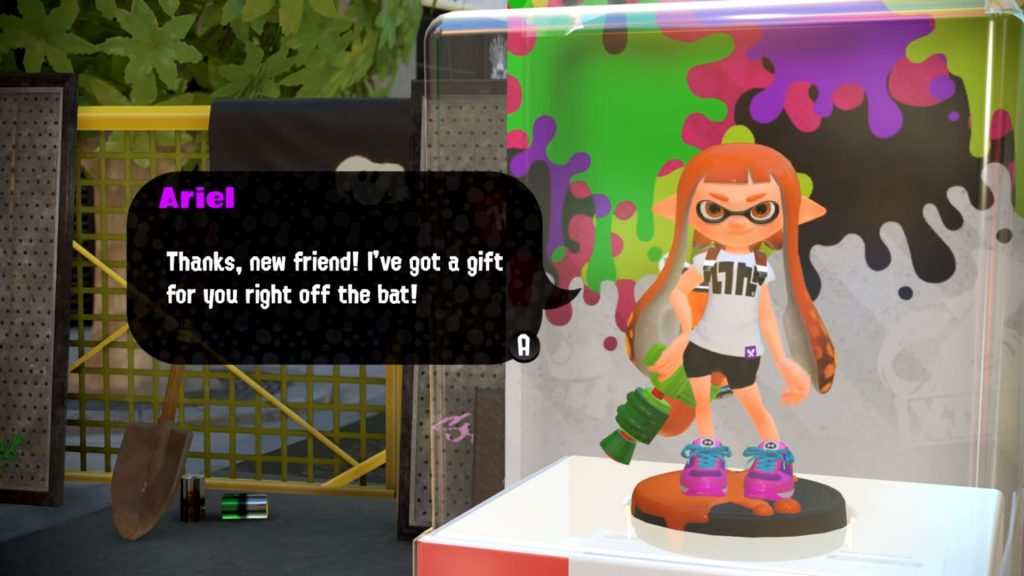 Final thoughts
All in all, I have had an absolute blast with Splatoon 2 so far, and I know that it can only get better as time goes on, given the free content updates that will be coming to the game over the next year. The portability on Switch is exactly what the franchise needed as well, since Splatoon is a game that you never want to put down, and a game that you will always want to show off to your friends.
Stay tuned for our full review of Splatoon 2, due out later this week!
Leave a Comment