PAX West took place in Seattle this past Labor Day weekend, and while Nintendo was sequestered off in their own little special event in a corner of the convention center, the usual wave of cool little indie titles and third party games descended upon the main expo floor. I got to play dozens of games over the weekend, and while I would love to write whole pages about each one, I don't possess the time or means to do so. So here are the best indie titles I played at PAX:
Thank Goodness You're Here
–
Developer: Coal Supper – Publisher: Panic Inc.
Some games' "quirkiness" these days can feel borrowed or derivative. Not the case with Thank Goodness You're Here, a humorous puzzle-platformer steeped in the language and vibes of its Yorkshire-based developers. While the gameplay design is simple, its wide range of comedy – from dry slapstick to nearly grotesque caricatures of townspeople to the strait-laced repetition of the game title whenever your little guy shows up to help – elicits more than its share of laughs. I'm always attracted to games with a distinct personality, and Thank Goodness You're Here has that in spades.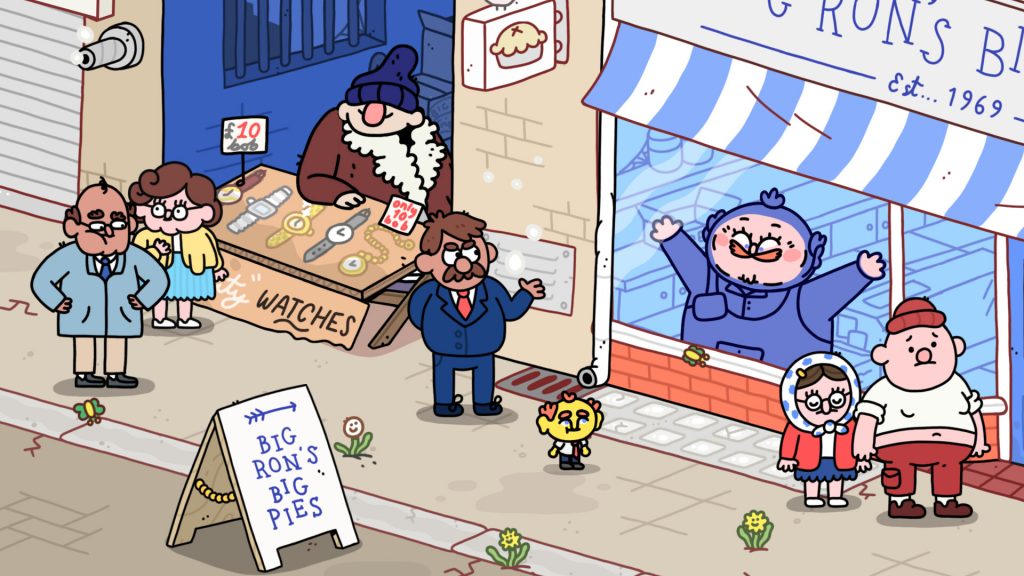 Nyaaaanvy
–
Developer/Publisher: Team Digitalmind
I love it when you just stumble across a random game on the show floor that leaves an impression like a meteor strike, and Nyaaaanvy was that game this year. The concept is simple – you play a long cat (or other creature) in an arena-style sumo wrestling battle. Left stick moves your front, right stick moves your rear to slap enemies away. Smash Bros. style percentages and the ragdolliest of physics make each round frantic and silly, reminding me of playing Monkey Fight on my GameCube back in 2004. Not to mention it's just so cute… this has the potential to be a great party game for people to laugh and d'aww at for years to come.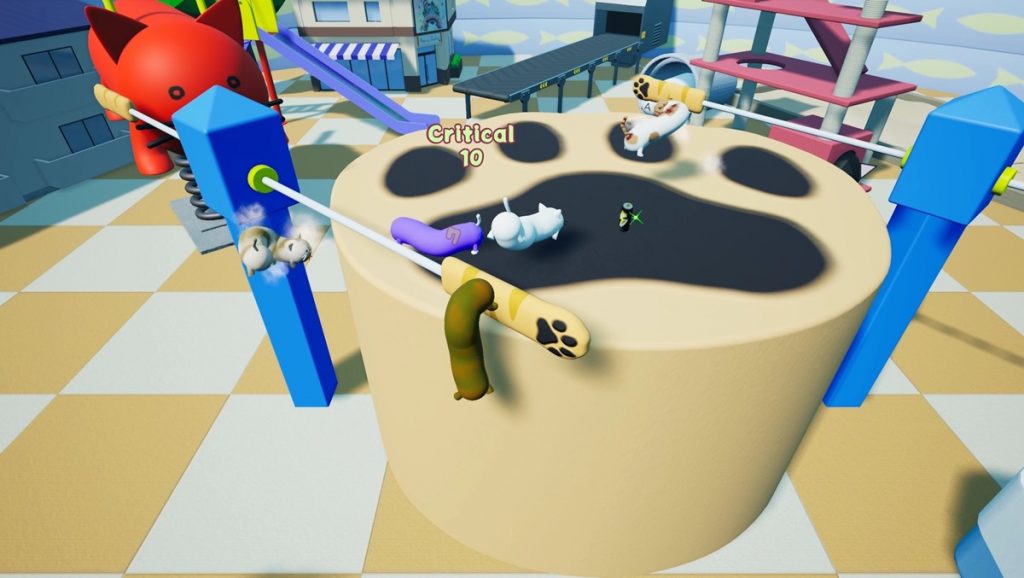 Wishes Unlimited (developers of Wandersong and Chicory: A Colorful Tale, two of the best games of the past decade) is back with Beastieball – a unique monster-collecting volleyball RPG that mixes Pokémon, turn-based strategy,  and its own special flavors to make a truly standout offering. Volley the ball back and forth as you position yourself and carefully decide where to shoot the ball – you can either score points in empty territory or KO your opponent's beastie to win. Add in nuances like recruitment conditions, unique skillsets, and of course team customization and it's shaping up to be another slam dunk. Beastieball is the only game here that's currently not slated for Switch, but given that both Wandersong and Chicory made splashes on the platform I hope we can expect Greg Lobanov's latest to make it over as well.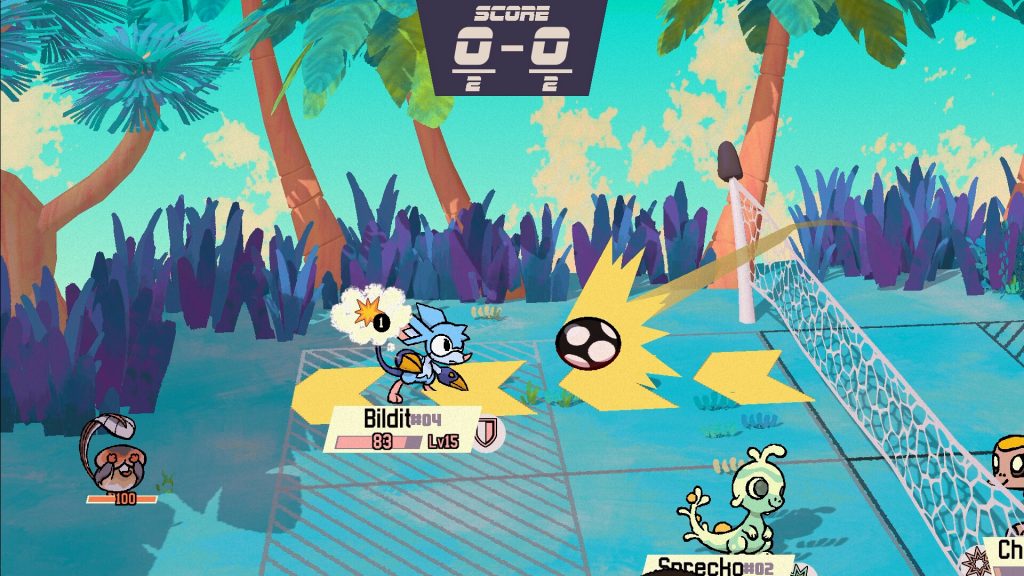 Stop me if you've heard this one before – a game where you play as a cat in a dark, sparsely but beautifully colored world as everything is on the brink of destruction, accompanied by gorgeously ambient music. Yes, Everdeep Aurora has some strong OneShot vibes, though the exploratory platformer has some huge distinctions that make it a creature all its own. You'll drill into the earth in search of your mother as a meteor shower threatens to destroy everything, finding secrets and discovering new paths forward. The non-combative game design evokes both the 2D methodical digging of Terraria and the precision platforming of games like Celeste, all coming together to create an experience both intriguing and mysterious. And that desire to find out more of the world is how I know I'm hooked. I can't wait to see what lurks down below.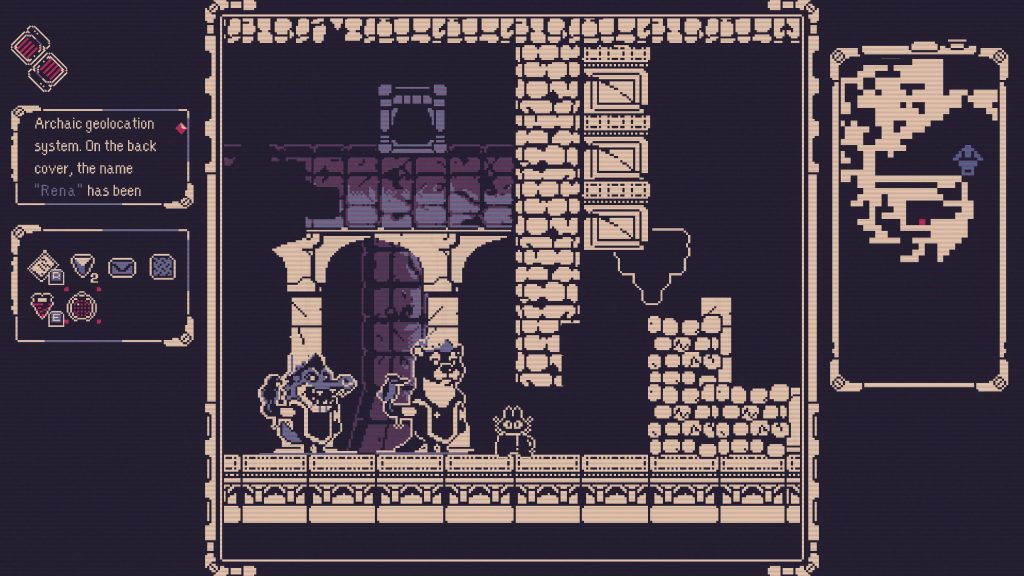 Somewhere between Persona titles and a mid-00s YA series lies Demonschool, a tactical RPG about kicking demon butt. Set in college, you'll control the brash demon hunter Faye and her plucky friends, who have silly banter as they encounter a whole host of strange phenomena around the eponymous school. The battle system involves you planning out all your actions before executing them, allowing you to easily backstep if you make a slight mistake and incentivizing you to use the full range of your team efficiently. Also there may or may not have been an NPC that was a complete Nanami Kiryuin homage, and if it was I have nothing but respect for this dev team. Really excited to see what the full package looks like.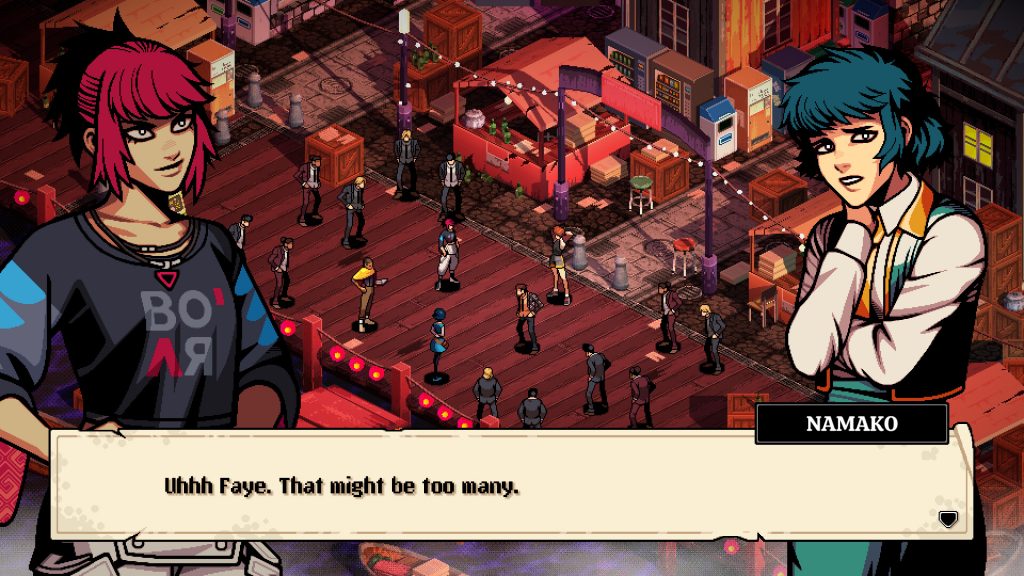 Stay tuned for more PAX coverage.
PAX 2023 Related
Leave a Comment