Pokémon Shirts presented by Original Stitch has been busy adding new products and designs to its customizable collection – just in time for its upcoming 2nd anniversary too! Included in the recent wave of announcements was Pokémon Masks. Initially tested in Japan as a "free with purchase gift" at Pokémon Center stores, it has been upgraded to a full-time product offered online.
Last month I wrote about Pokémon Masks' launch and was sent one to review by Original Stitch. As a Pokémon fan, I was excited to see the product in-person (as well as wonder which of the 151 Pokémon designs I'd receive – Snorlax with a sleepy Pikachu!), yet I wanted to see how it would fare compared to other licensed face masks. Sizing varies across the industry – one size fits all (well, fits most), x-small to x-large, kid sizes, adult sizes – and it's rather annoying to find the right fit (outside of making your own or purchasing disposal face masks). The collection of reusable face masks that my family has certainly proved this, as we have everything from medium to x-large.
That's why when I initially saw that Pokémon Masks are only available in two sizes (small and medium), I was disappointed. Thankfully, the medium size mask I was sent dashed those feelings all thanks to one little difference – elastic.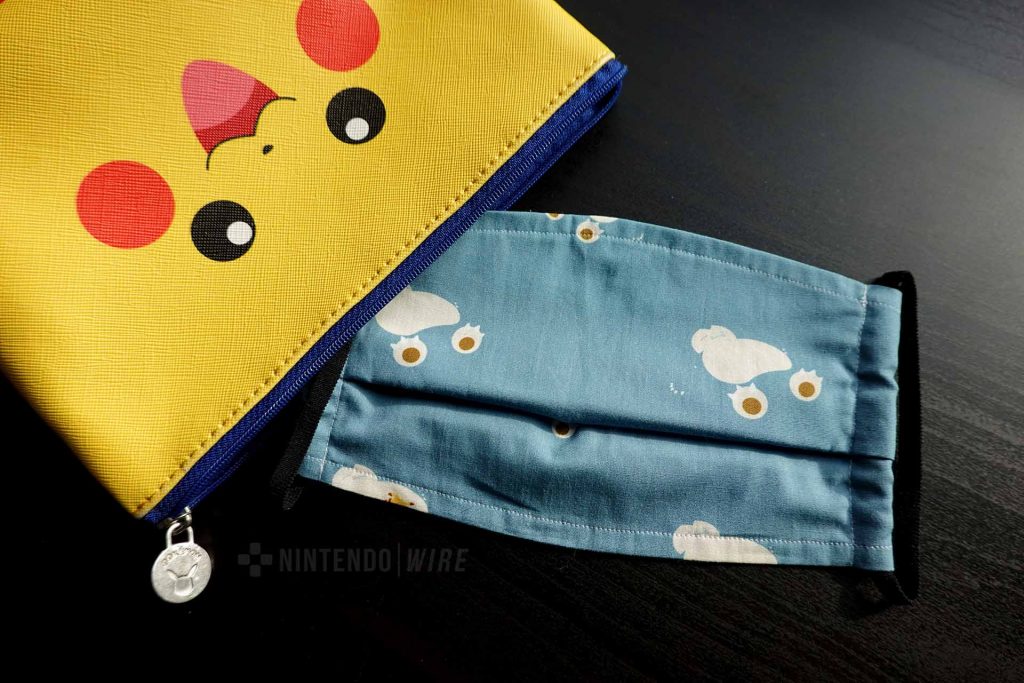 Most mass-marketed reusable face masks feature fabric straps that don't give or stretch too much, making them uncomfortable or having to use something else to extend the fit (string, fabric, plastic extender, etc.). While elastic does degrade over time (it's how the material works, no way to avoid it), it's an easy fix and one you won't have to worry about for months, if not a year or two. It all depends on how many times you wear them and how you wash and handle them afterward. Note: I recommend using a mesh laundry bag created for washing machines to prevent stretching, getting caught on other garments, and more.
As for the fabric and the many options, it's constructed with one layer of 100% cotton (the Pokémon pattern) and one layer of breathable mesh fabric (available in 4 colors). One great thing about this approach is that these masks are constructed with fabric scraps from Pokémon Shirts orders. Hooray for sustainability! Yet, this also means the mask is light. Depending on which pattern and mesh color combo you pick, you could turn a white mask into a pink one (as shown in the tweet below).
ポケモンシャツの生地のマスクが届きました!!💖💖
サイズもピッタリです🌸#Pokemon #ポケモン好きさんと繋がりたい #ポケモン pic.twitter.com/jNCjUKXIN5

— みぴきょポケカップル (@mipi_kyo_poke) December 10, 2020
With that said, these masks are intended to be used as a fashion item and not as a be-all-to-end-all mask to prevent the spread of COVID-19 (it's stated on Original Stitch's site and that all masks cannot be returned and/or exchanged). As comfy and light as it is as a fashion mask, I would recommend wearing it over a disposable face mask that's approved by the World Health Organization or your local health authority if you intend to use it as a medical mask.
Would I buy a Pokémon Mask? Yes, and only a few. I know the price point is higher compared to most mass-produced masks on the market, but it's the best fitting mask out of my own set and a good replacement for handmade ones that need a break from the last eight months. With the proper care and pairing with disposable medically approved face masks, I can see myself using them into 2021 and beyond that when battling a bout of the common cold. Now to figure out which of the 151 designs will make my top 5!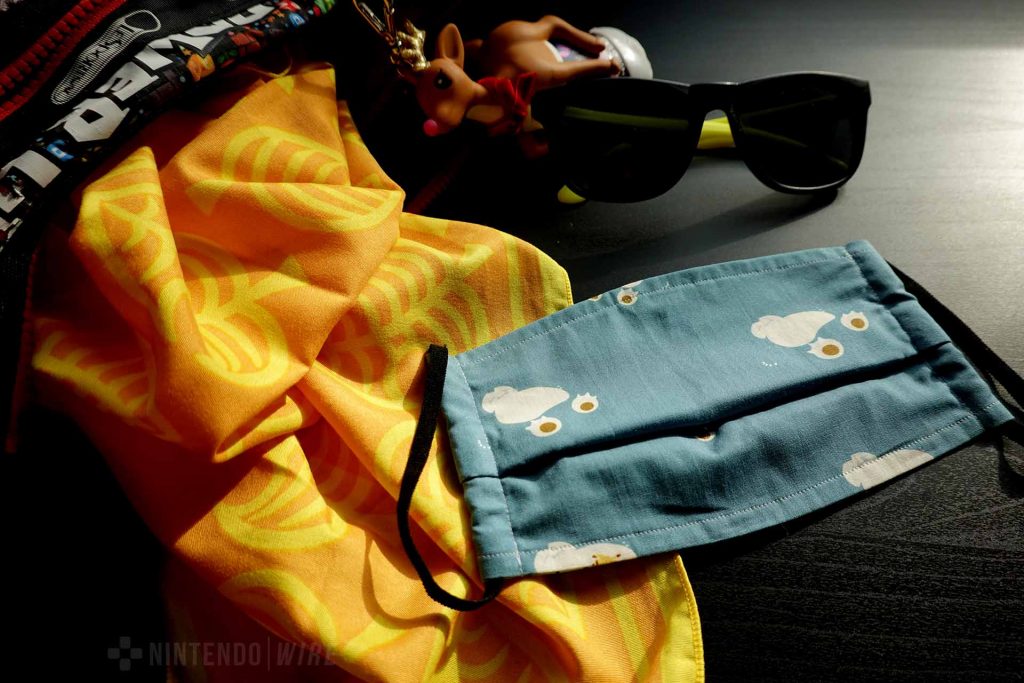 Pokémon Masks are made to order and cost $18 each (before taxes and shipping fees). It costs $15 to ship 1 to 4 masks, but if you purchase 5+ or combine them with other products (bandanas or at least 2 shirts) then you qualify for free shipping. The current shipping time (as of this posting) is 6 weeks and face masks cannot be returned.
Note: The Snorlax face mask was sent for free by Original Stitch.
Leave a Comment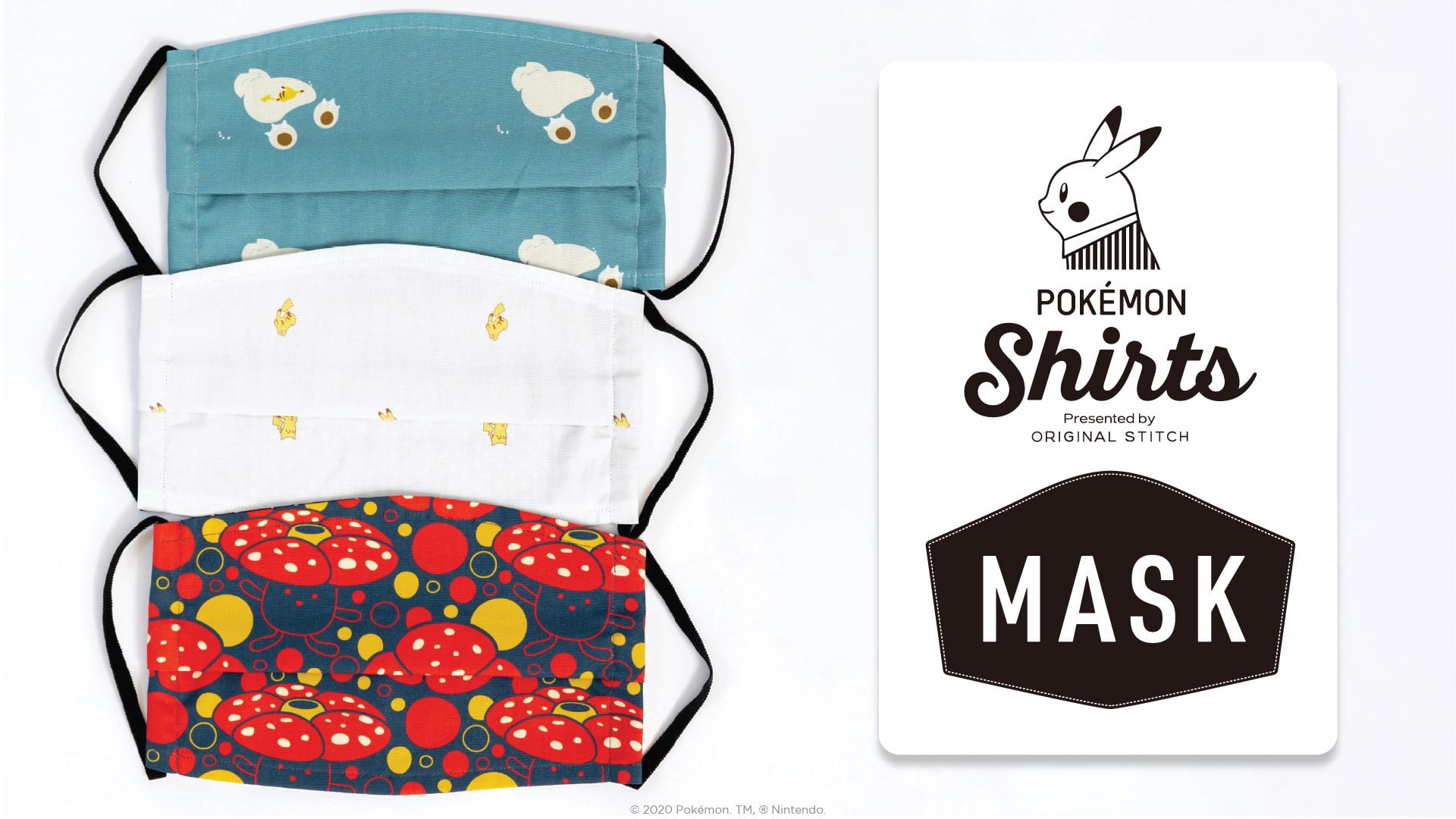 Available exclusively through Pokémon Shirts presented by Original Stitch
Release Date: November 27th, 2020
Price: $18 per mask (plus applicable taxes and shipping fees)
Options: 151 Pokémon designs (Kanto region) + 4 color choices for the breathable mesh lining
Availability: Japan, United States, Hong Kong, Taiwan, Singapore, Malaysia, Philippines, India, Indonesia, United Kingdom, Spain, Germany, Italy, France, Canada, Australia, New Zealand.