Are you ready to have your favorite bear and bird serenade you from up on your shelf? Look no further than First 4 Figures' brand-new Banjo-Kazooie Duet statue, which will be available for pre-order on November 7th, 2023. The high-quality resin statue stands nearly ten inches tall and features Banjo and Kazooie performing their iconic duet from the Banjo-Kazooie opening. The statue's solid-looking base looks beautiful inscribed with Jiggies from the game and will look great on display in any collector's home.
BANJO-KAZOOIE DUET PREORDERS OPEN IN 7 DAYS (7th November 2023)!

Inspired by Banjo-Kazooie's intro, this statue vividly portrays Banjo strumming the banjo & Kazooie playing the kazoo, capturing the intro's joyful atmosphere.

Get $10 off: https://t.co/QtvmhfQ1kF#BanjoKazooie pic.twitter.com/rwJ4Aqmsuc

— First 4 Figures (@First4Figures) October 31, 2023
Those looking to save a few bucks on a pre-order next week can sign up for a $10 discount code at the First 4 Figures website.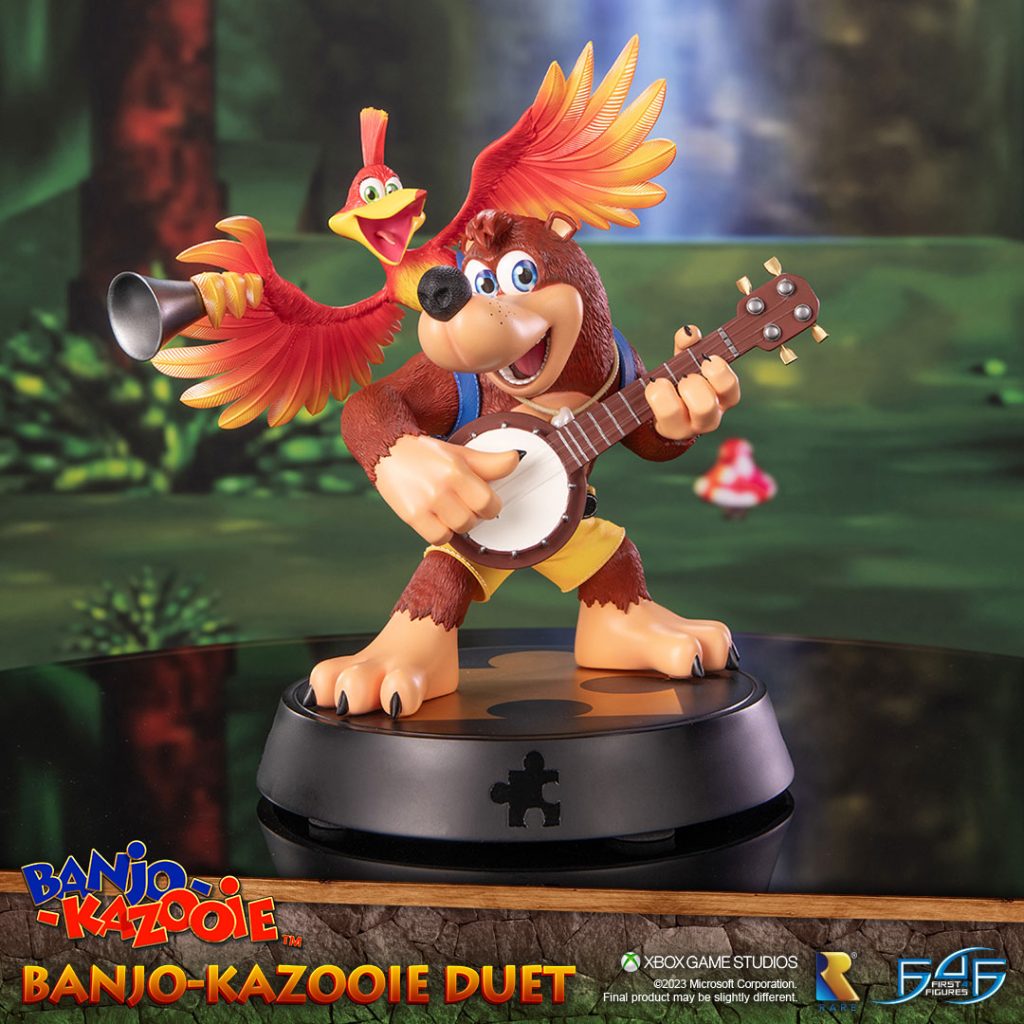 Leave a Comment