Your typical plushie is a stationary object, maybe with the ability to squeak – but what about one that's almost an animatronic? From Takara Tomy comes a new Sprigatito Pokémon plush that not only makes noise but blinks like an actual, real life cat would.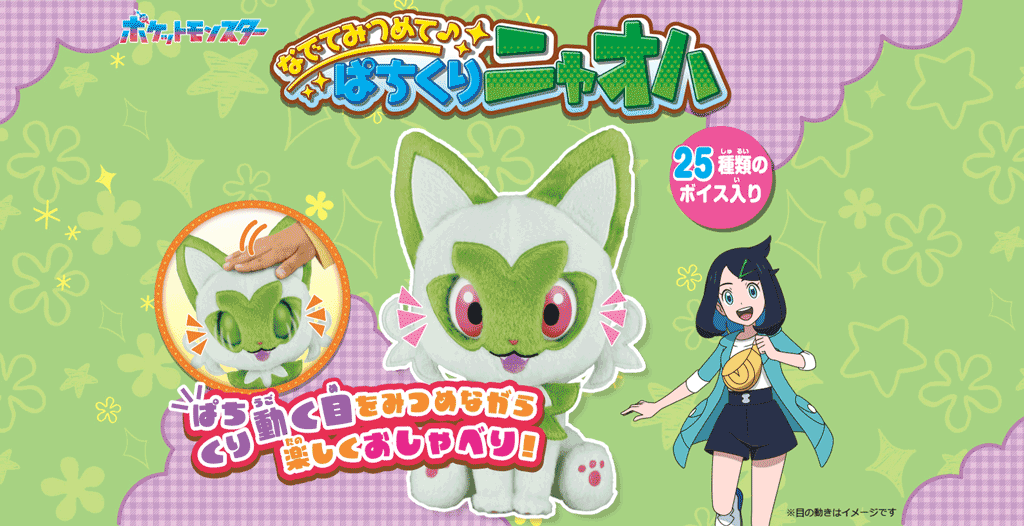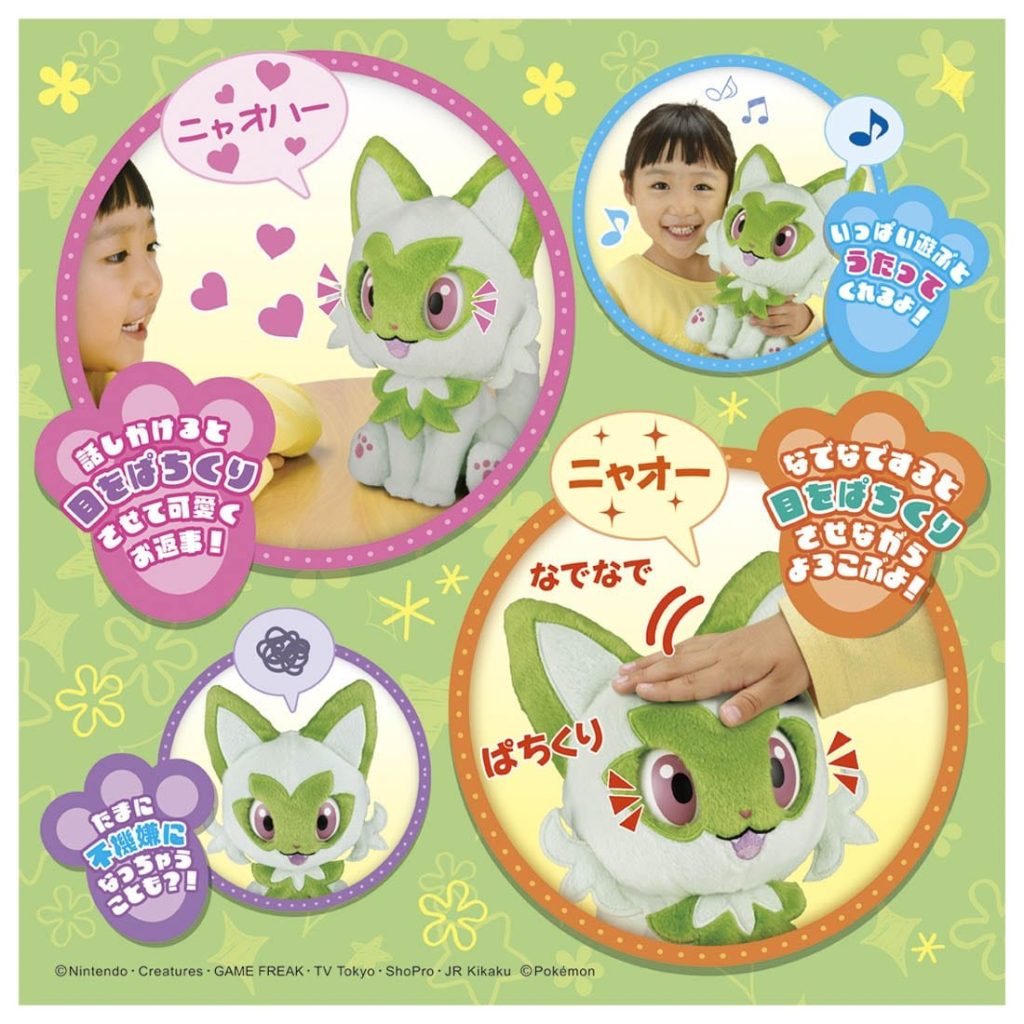 Coming with 25 sounds and sitting tall and polite, what the plush lacks in posability it more than makes up for in liveliness. While we're still quite a ways away from having our own robot Pikachu at home, this is a step in the right direction.
The Sprigatito releases on November 11 for ¥7,150. We'll have to see if it makes it overseas, though that may be unlikely.
---
Via: PokéJungle
Leave a Comment