Tales of Symphonia originally released on August 29th, 2003, meaning today is the 20th anniversary of the classic RPG. As such, a new line of high quality F:NEX plushies are coming from Furyu. The lineup includes Lloyd, Colette, Genis, Presea, Zelos, Kratos, Mithos, and Noishe.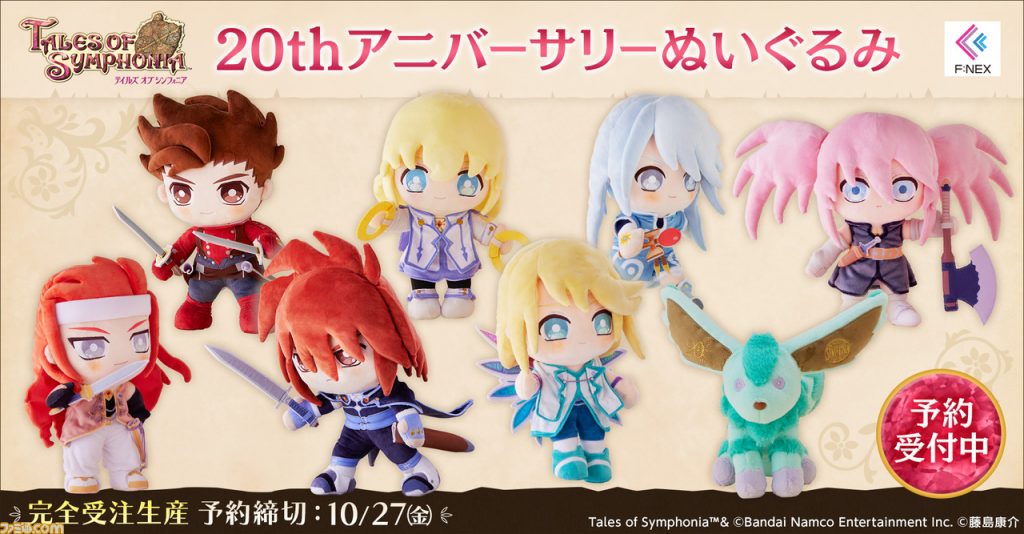 The plushies are highly poseable and each come with the characters' trademark weapons. Their little feet are emblazoned with 20th anniversary logos for Symphonia, too. Most of the plushies go for 7,260 yen (~$50) each, with Mithos slightly steeper at 7,920 yen (~$54) and Noishe a good bit cheaper at 3,850 yen (~$26).
The plushies will be available for preorder for two months from Furyu Hobby Mall, and are expected to release in February.
Leave a Comment