Pokémon Scarlet and Violet may have been widely lambasted for their visual glitchiness, but that wasn't for lack of effort. A recent talk at CEDEC (Computer Entertainment Developers Conference) 2023 had Keiichi Maezawa, the director of CG technology at Game Freak, present what visual tricks and bits the team used to bump the visuals of the ninth generation.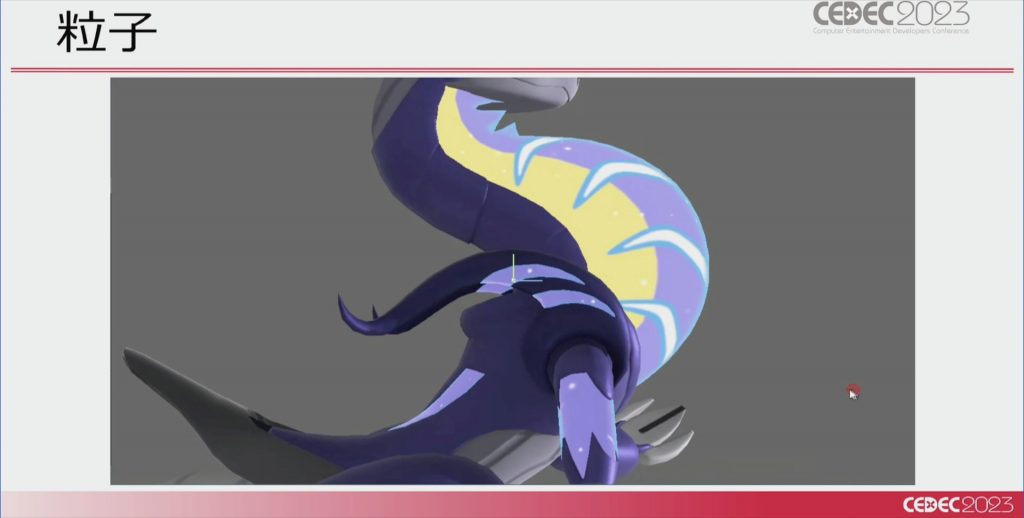 Techniques included subsurface scattering (simulating light bleeding in through shadow on Pokémon's skin and liquid like Quaxly's hair), shimmering particle depth (used for Miraidon with a 4×4 texture), highlights for Pokémon eyes that would move with camera direction and pop at any time of day, a mesh used for Terastalization, and overlaying pre-made renders to create the dirt and detritus effects Pokémon get from walking around.
There's even more in the full presentation, so let's hope it gets fully translated soon. Scarlet and Violet are available now, with its first DLC out September 13th.
---
Thanks Game Watch and Siliconera
Leave a Comment