Everybody's favorite mudfish Pokémon are here to sell you some frozen treats – Quagsire and Clodsire are collabing with Milcrea ice cream in Japan, adorning the packages of green tea and chocolate flavors respectively.
Milcrea is a brand known for its stretchy milk fillings, which fits the vibes of Quagsire and Clodsire perfectly. Both normal and Paldean versions of Wooper will be part of the campaign too. There will also be a raffle for special blankets related to the campaign, too.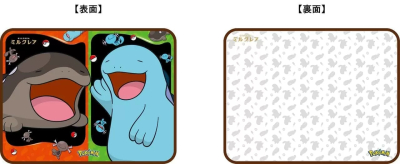 The collab starts on August 28th, so beat the late summer heat with your mudfish friends then.
Leave a Comment