Three months or so ago, Playstation announced their own Wii U, called "Project Q," a remote play device connected over WiFi that would allow consumers to play PS5 games as far away as "still their living room." And now we have a couple more details – the peripheral is going for $200, and has been redubbed "Playstation Portal."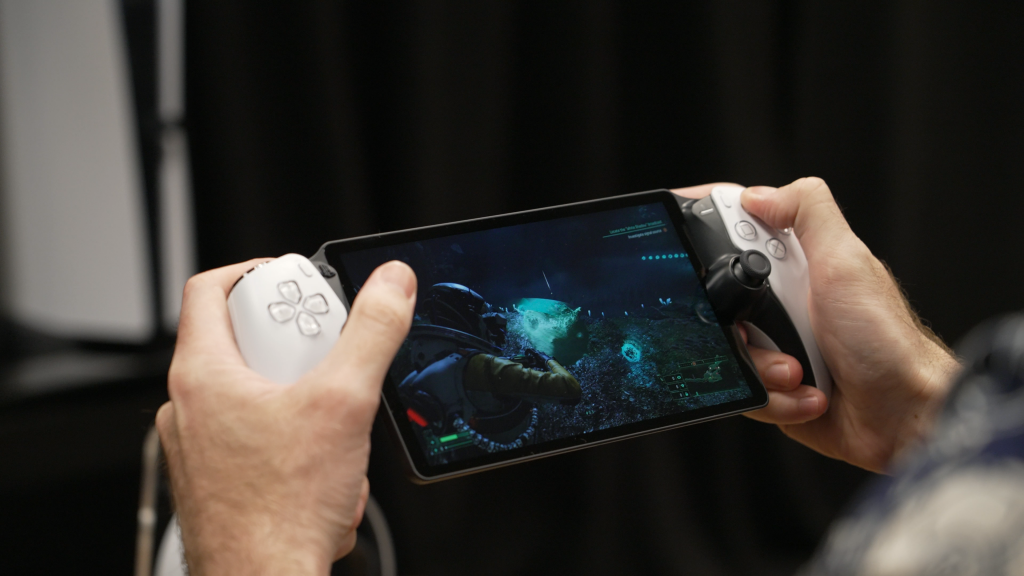 First off – be honest, what did you read that name as the first time. It's be one thing if it merely acronymized to PSP, but to have a name strikingly similar to Playstation Portable as well is at least a little confusing. And $200 isn't the worst price on its own, but on top of a $500 console that totals $700, or the price of two Switch OLEDs. Of course the Switch isn't as powerful, but it is fully portable (though chances are people getting a Portal probably have a Switch already).
The Playstation Portal releases later this year. Though if you hook up a PS5 controller to your phone, you can do remote play with your console right now.
Leave a Comment