Yesterday's Nintendo Direct saw the long-awaited return of Metal Gear Solid to Nintendo platforms with the confirmation of Master Collection Vol. 1 for the Switch. With almost perfect timing, Fangamer has announced new merchandise for the series.
First up we have a couple of pins – one based on Metal Gear Solid 4's Mk. II, featuring a foldable screen with its own lenticular sticker that shows Otacon and Sunny, while the other is a more simple design with Naked Snake wearing the very silly Croc Cap.
But what if you're a busy spy who needs to take notes? Well look no further than the Metal Gear Solid Stationary Set, featuring note pads for the first three games, two pencils, and a selection of stickers.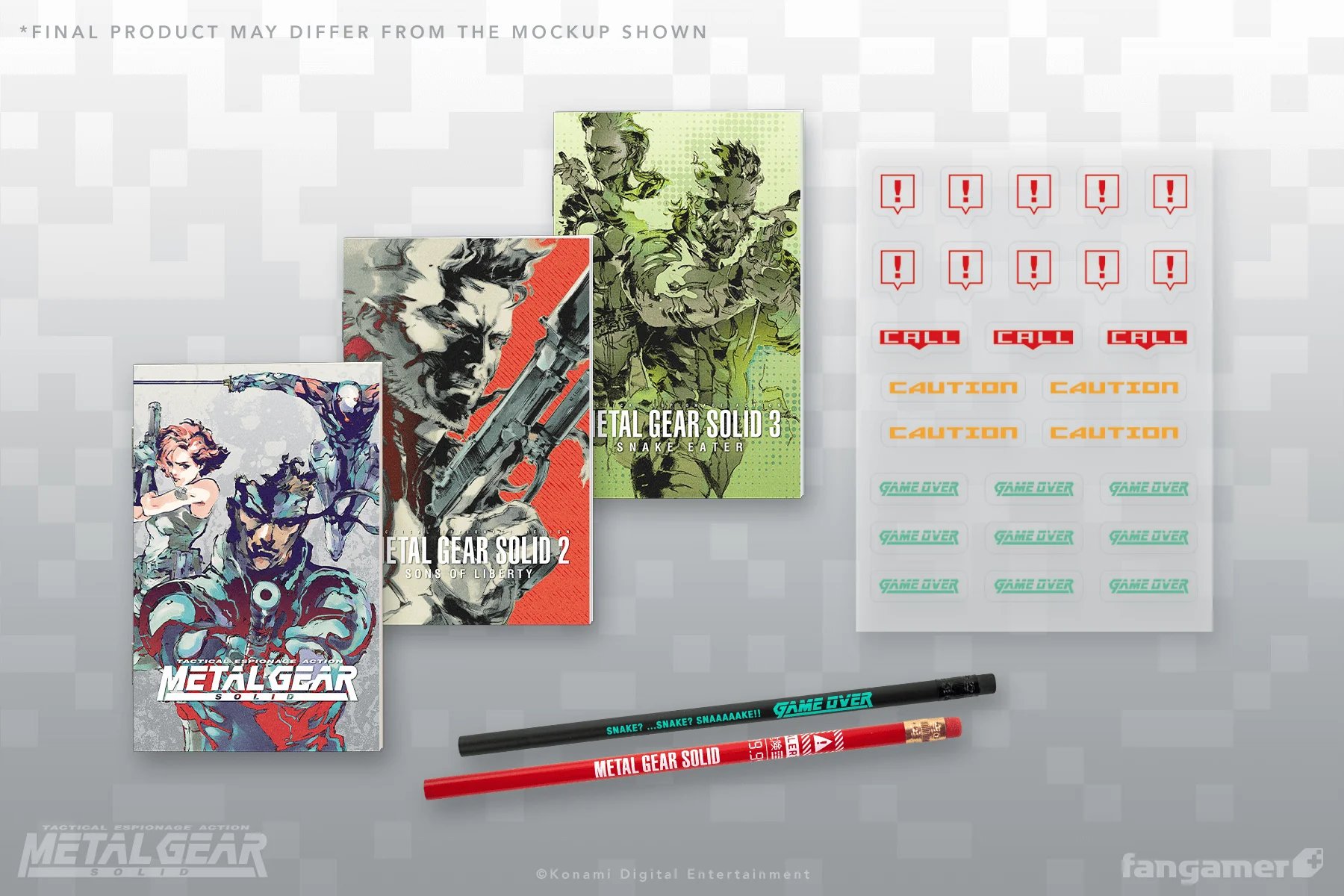 Finally we have a cute Foxhound Cap, featuring the group's original logo from the MSX games, and an even cuter plush of Metal Gear Solid V's D Dog. Yes, he can hold a knife.
All of these are available to order now!

Leave a Comment