Have you ever been torn between the family that raised you and the family whose blood you bear? Wanted to end fighting without killing a single person? Come up with a convoluted plan to fulfill an imperial invasion just so you can get one guy to sit on a chair? Then have we got the figure for you – Corrin, heroine of Fire Emblem Fates, in her Nohr Noble outfit from the Conquest campaign, joins the Good Smile Company's lineup of Fire Emblem scale figures.
INTELLIGENT SYSTEMS presents Nohr Noble Corrin, a new 1/7 scale figure from "Fire Emblem Fates"! Corrin's Nohr Noble class appearance from the game has been faithfully captured in figure form. Preorder now!

Preorder: https://t.co/pdzr7fJk4Y#FireEmblem #goodsmile pic.twitter.com/yidwsSEsc9

— GoodSmile_US (@GoodSmile_US) May 26, 2023
Corrin joins Lyn, Ike, Marth, Byleth, Roy, and Lilina among those who have received the scale figure treatment, looking pretty cool with the light swirl of dark energy and dragonstone in hand. She's available for pre-order from Play-Asia and other sites (like Good Smile) now, with shipment projected in June 2024 – you can use code NWIREQ1 at Play-Asia checkout to save 5% on the order!
Gallery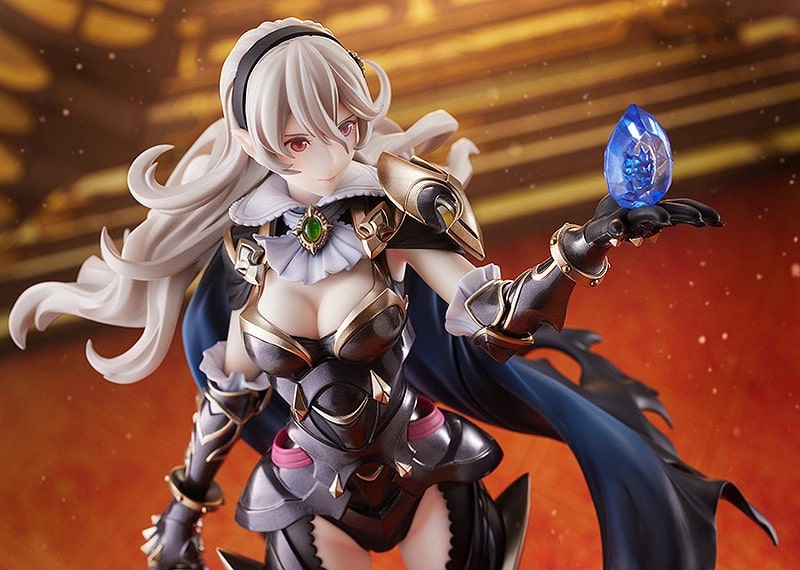 Leave a Comment