Who said that video games are unhealthy? Nékter Juice Bar, a health-centric juice bar located across the US, is teaming up with Nintendo this summer for a twofold campaign, releasing vegan "Skoop" frozen treats in one of three renditions based on Nintendo properties, and hosting a giveaway of 25 different Nintendo Switch OLED prize packs.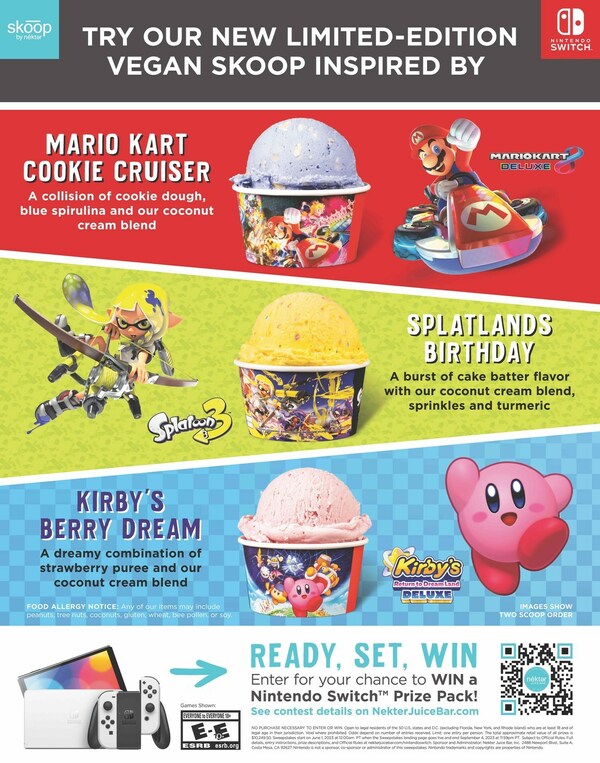 The three flavors of Skoop are the Mario Kart Cookie Cruiser (Cookie dough, blue spirulina, coconut cream blend), Splatlands Birthday (cake batter, coconut cream blend, sprinkles, turmeric), and Kirby's Berry Dream (strawberry puree, coconut cream blend). These are specifically based on Mario Kart 8 Deluxe, Splatoon 3, and Kirby's Return to Dreamland Deluxe. The OLED prize packs include the console in question as well as a download code for one of the aforementioned games.
The promotion is set to run from June 1st through September 4th, all throughout the summer. Stop by a nearby location when you can!
Leave a Comment