The Super Mario Bros. Movie is out today, but for the fans among us who haven't gotten or won't get the chance to see it for a bit, a few more images have made their way online – ones that showcase several Nintendo easter eggs.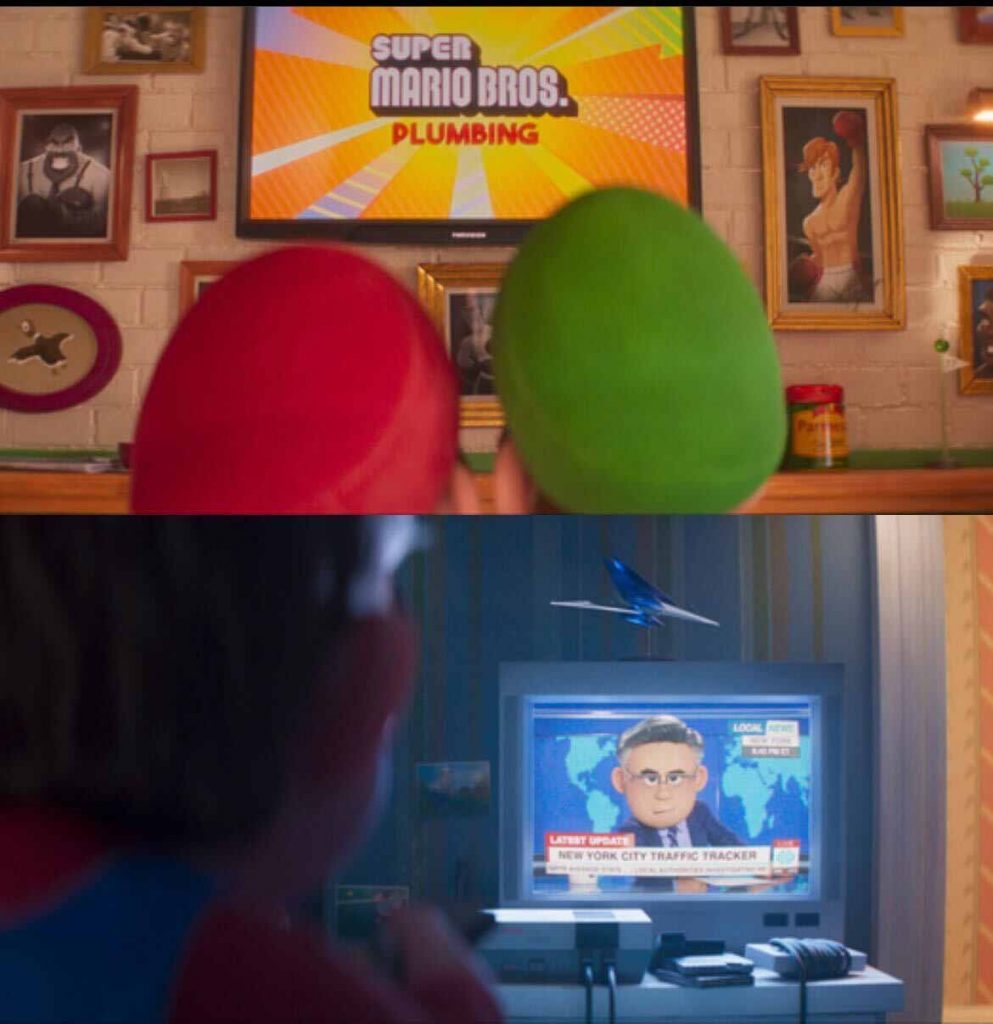 In the first one, we can see framed photos of several Punch-Out fighters, most prominently Glass Joe and Bear Hugger, though you can also make out Don Flamenco in the middle and what appears to be Mr. Sandman poking in from the right. There's also a photo of a Duck Hunt duck and the a picture clearing from said Duck Hunt. The mantleplace is topped off with a Mario style flag and… a container of Parmesan just out in the open. A very subtle reference to the Mario Brothers being Italian, clearly. Surprised there isn't a whole plate of spaghetti there instead.
In the second pic, an Arwing from Star Fox rests above the television, which also has an NES attached. You can also make out what looks like a couple Mario sports references in the pics to the left, in what appears to be Mario golfing and playing tennis. 
The movie seems chockfull of details for the Nintendo faithful, something that reviews for the film (even the negative ones) have noted extensively. You can check out all that and more for yourself at the theater: The Super Mario Bros. Movie is out today!
Leave a Comment