It's March 10th, and the good folks at Lego are celebrating MAR10 Day by hosting a video releasing a ton of info about their lineup involving the good red plumber. 
First up is a product reveal of the Dry Bowser Castle Battle set, coming on August 1st. We get a detailed look at how Mario will brave a lava-filled castle and take on the eponymous Dry Bowser – but not before pumping iron in the weight room.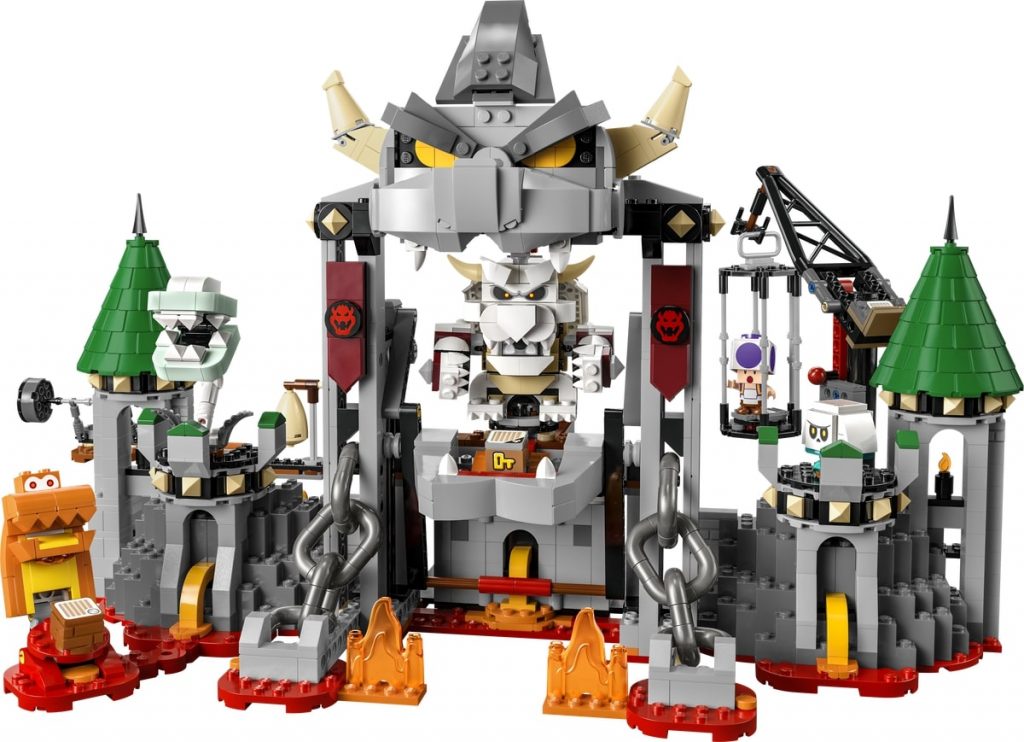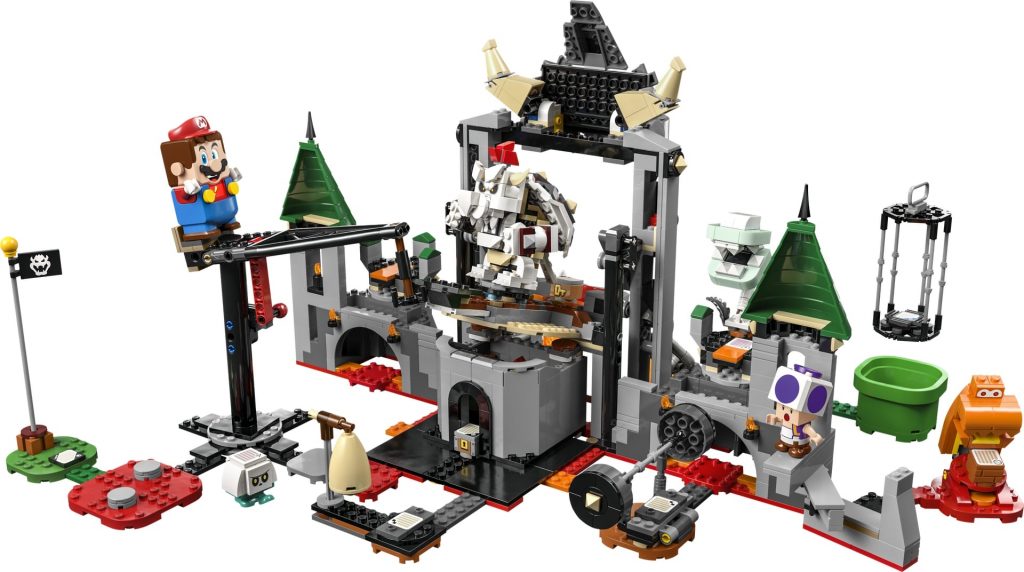 We also get a behind-the-scenes look at the creation of The Mighty Bowser Lego set, straight from the Senior Designer who headed it, as well as a glimpse of the production and touring schedule of the massive King-Sized Bowser touring cons in Europe and North America. 
After showing off some Super Mario sets that have just come out, the video concludes with the reveal that a Donkey Kong expansion is coming to the line this summer, along with a look at the big gorilla himself (who Mario appears to ride on their new adventures).
You can check out more celebratory offerings on the Lego website. Stay tuned for more Lego Super Mario info in the coming months, including details on the upcoming Donkey Kong sets.
Leave a Comment