After last week's leak, the Fire-type Growlithe is officially the newest Pokémon plush to make its way to Build-A-Bear!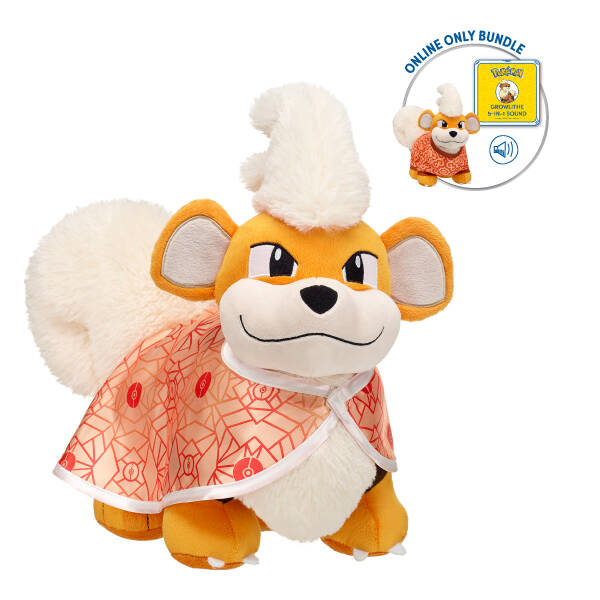 As is with all the previous Pokémon releases, you'll be able to snatch up a pretty awesome bundle online:
Face any foe with the fearless Growlithe by your side! The loyal and trustworthy Growlithe makes a roaring fun addition to any Pokémon Trainer's collection. This Fire-type Pokémon has orange and black striped fur, a bushy tail, and fuzzy tufts of fur on its chest and head. Bark up some fun by bringing home your own Growlithe plush along with its orange cape, PJ sleeper and 5-in-1 sound chip included!
For $70 you can buy the following in the Online Exclusive Growlithe Bundle:
Growlithe with 5-in-1 Sound
Growlithe Sleeper
Growlithe Cape
You can order your Growlithe bundle online at Build-A-Bear's site today!
Leave a Comment