Welcome to Super Bowl weekend! Whether or not you're a football fan, there has always been plenty of highly produced commercials aiming to entertain everyone. It was speculated that The Super Mario Bros. Movie would snag a commercial spot, and while it hasn't happened yet, a new website promoting the film and a new clip were released.
Folks, Super Mario Bros. Plumbing is here to solve all of our plumbing needs.
In addition to this commercial, there's a fully "functioning" website (with testimonials from a disgruntled former boss) and a phone number. There's also an Error 404 page that could lead to something more in the future and a disturbed manhole cover that links to a new movie poster featuring Bowser and Kamek. Job applications will also be "accepted" in the future, and the "Apply Now" button will direct potential applicants to a coming soon page.
As for the phone number, Text 929-55-MARIO (929-556-2746), and you'll be prompted to sign up to get "exclusive updates, service offerings and more". More than likely these will be marketing adverts for The Super Mario Bros. Movie, as the first one is a "business card" for SMB Plumbing.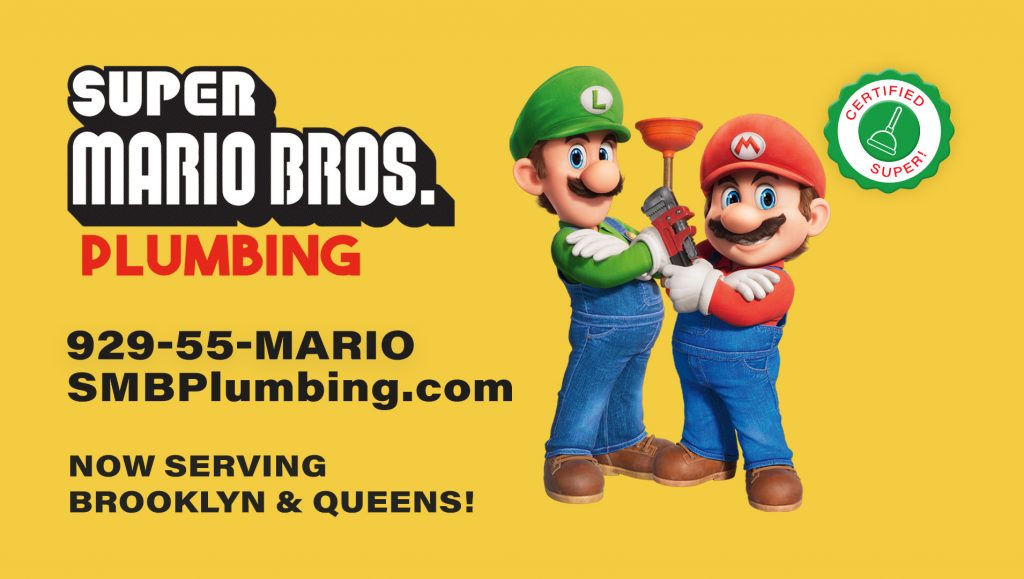 Now if you call the number instead, you get Charlie Day talking up SMB Plumbing.
I called the number and was not disappointed 😂 pic.twitter.com/xQv6whN9TQ

— Big Dreux Gaming! (@BigDreux88) February 12, 2023
Here's to see if the promo appears during this year's parade of Super Bowl commercials and what other teasers this marketing campaign will send fans. The Super Mario Bros. Movie releases in theaters on April 7th.
Leave a Comment