Universal Studios' Super Nintendo World in Hollywood has opened for previews/technical rehearsals, and has received generally glowing reviews for its attention to detail and fun atmosphere. This includes its big ticket Mario Kart: Bowser's Challenge ride, a slow-moving rail-based VR ride – but the ride has also drawn some criticism for a size restriction based on waist, with guidelines stating that the ride isn't suitable for those with waists bigger than 40 inches. This includes Mega64's Rocco Botte:
Nothing but wonderful things to say about Super Nintendo World except this: the body size limitations on the Mario Kart ride are absolutely ridiculous. I've never had any issue fitting into any ride in my entire life, and I can BARELY fit into this one. Completely absurd.

— Rocco Botte (@rocco_botte) January 31, 2023
Rocco also notes that the restriction feels unnecessary given the ride is slow-moving and therefore low-risk. This has prompted a discussion over accessibility at theme parks in general on social media, with people pointing out other size restrictions (in terms of width or height) that restricts certain people from having fun. Other observations were more wry:
How does the Mario Kart ride at Universal have a size limit when it's inspired by the game that has Wario, Bowser, DK, and Peach in her wide diameter dress driving the karts no problem?

— Darsan Solomon 🐀 (@Dizzyidiot) February 1, 2023
 A spokesperson for Universal told Insider that such size limitations are nothing new. "We are always listening to our guests and seek to balance their needs against our strong focus on the safety of our attractions," the spokesperson said. "We have a company-wide task force actively working with this community to make changes that can help them safely increase access to our experiences."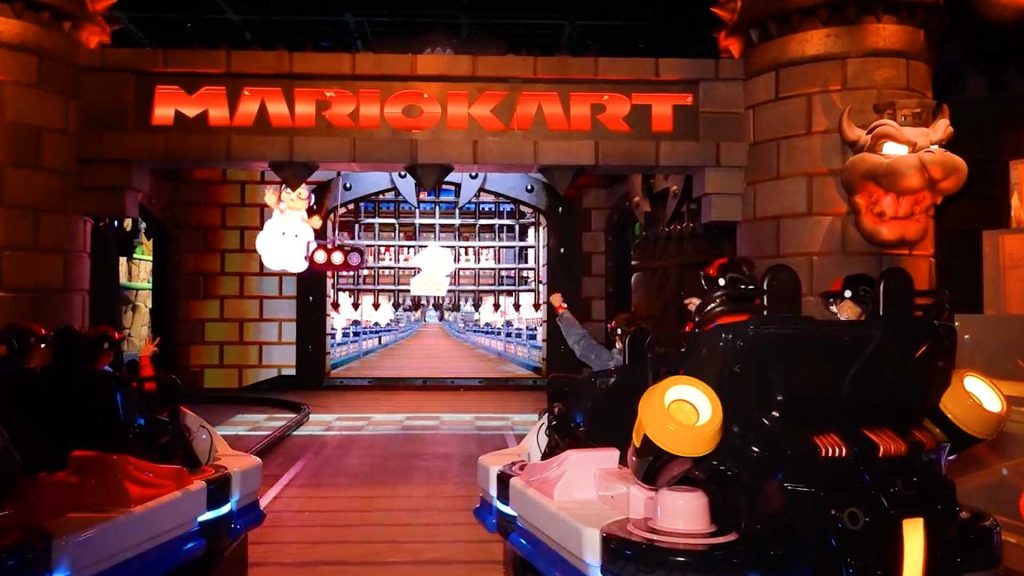 As someone with a waist that just clears 40 inches myself, hearing about the size restriction is pretty disappointing. I understand the need for authenticity and fun for park guests, but that should include as many park guests as possible. Hopefully Universal will listen to the feedback and make adjustments to help bigger park guests experience everything it has to offer. 
Leave a Comment