Today, January 31st, 2023, marks the 26th anniversary of Final Fantasy VII's launch in Japan. The first 3D entry in the series, it was revolutionary for the RPG genre as a whole, often being credited as one of the spearhead moments that allowed Japanese-styled media to make waves globally.
Now it's officially being commemorated with a day of its own by Japan, with Square Enix officially receiving recognition for a "Final Fantasy VII Day" from Japan Anniversary Association.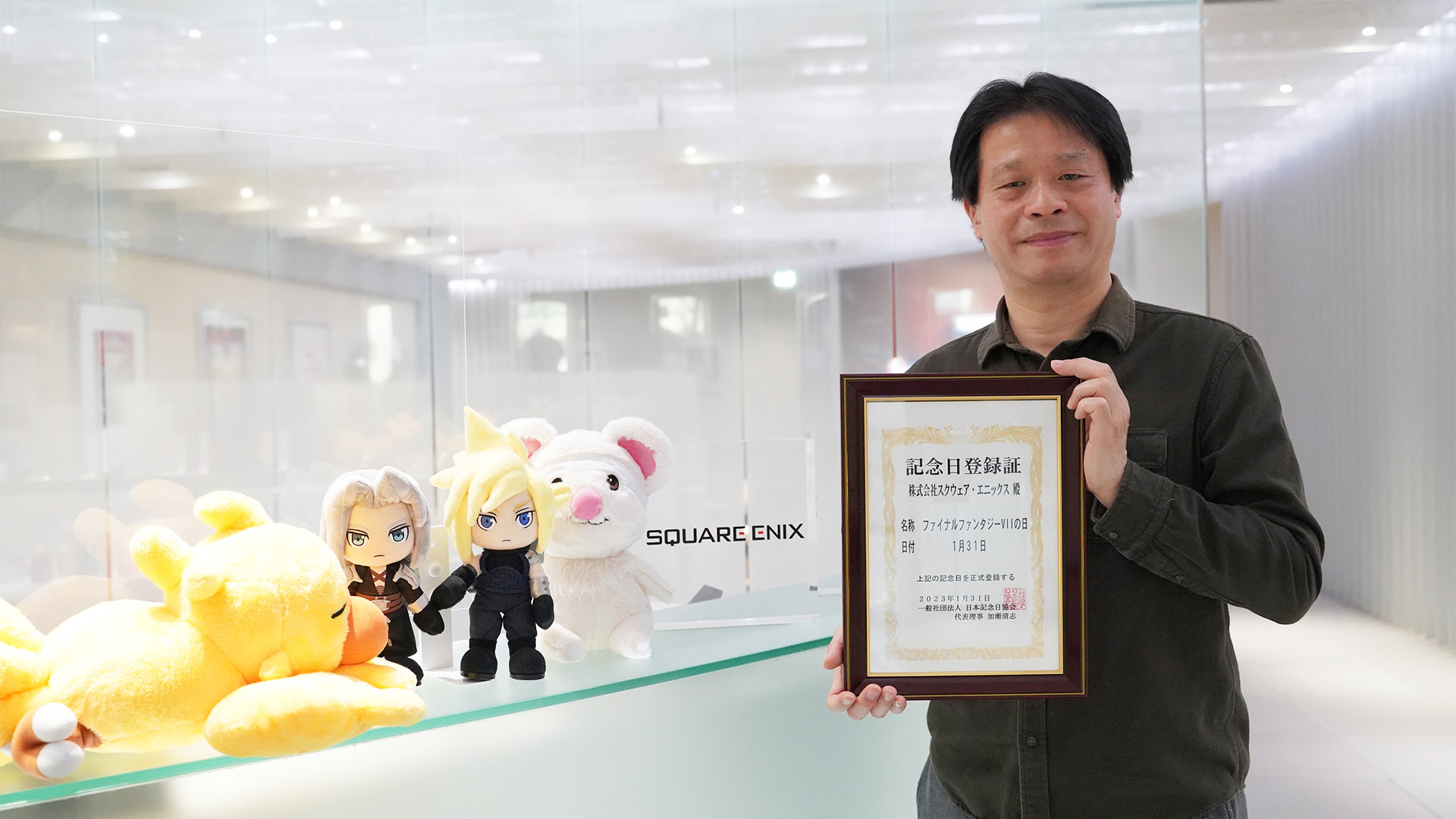 The JAA has approved various other pop-culture related days. From Square Enix we also have Dragon Quest Day (May 27th), established in 2018, while the multimedia franchises One Piece, Dragon Ball, and Fist of the North Star have their own days, too.
You can catch a statement from the game's original director, Yoshinori Kitase, below: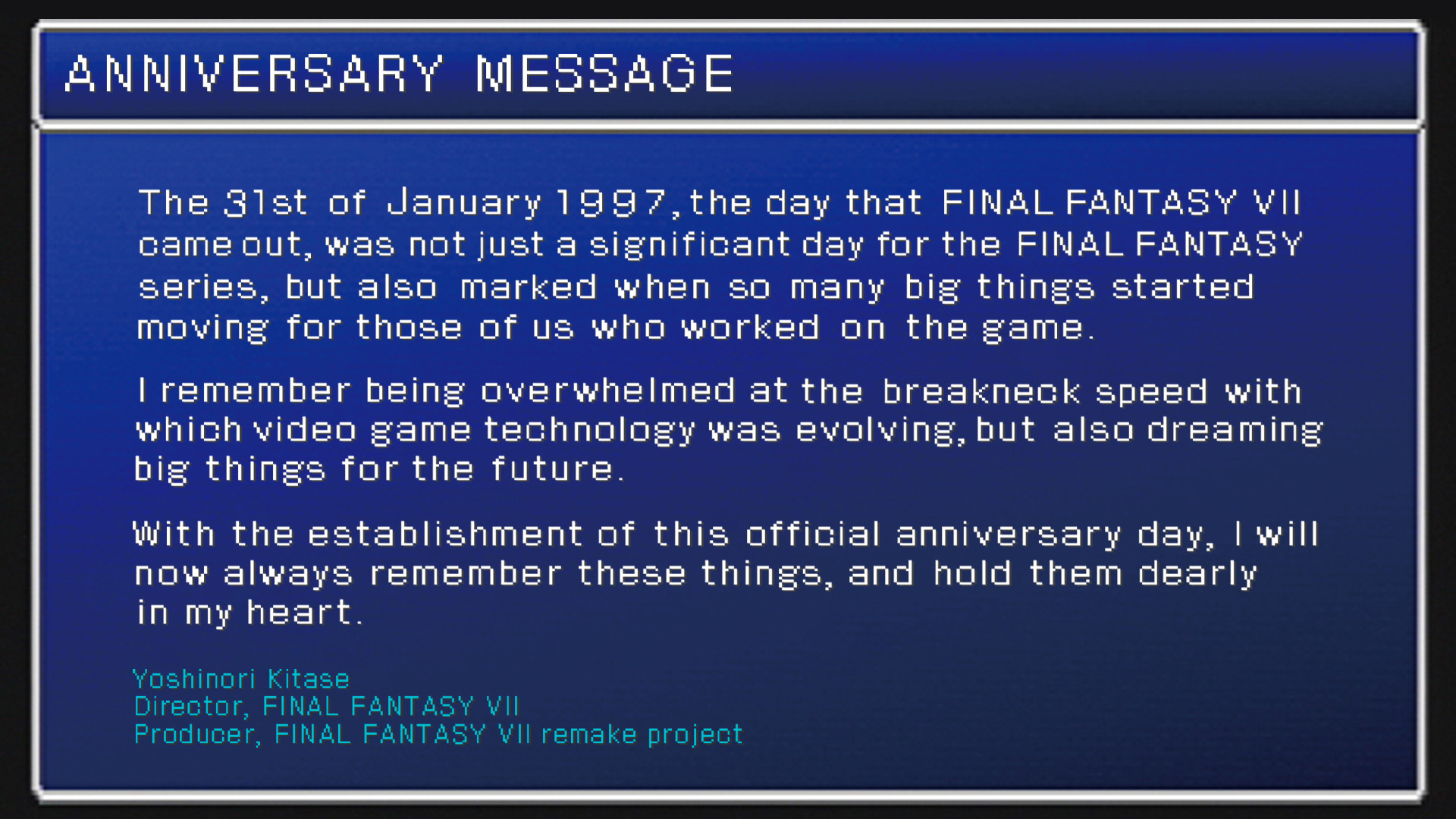 Final Fantasy VII Day has kicked off with the announcement of PowerWash Simulator DLC, of all things, but who knows what future holidays may hold?

Leave a Comment