Mario's Italian-ness is a matter of debate among scholarly historians. While his status as an Italian-American plumber living in Brooklyn was once widely accepted lore, in the decades after the '90s, as TV shows and cartoons for the mascot disappeared and his role in the fantastical Mushroom Kingdom became more emphasized, the question began to arise – how Italian is Mario, really? Would you put his face on a pizza box?
The answer, it turns out, is yes. At least if you're German. Freiberger Lebensmittel GmbH, a producer of frozen food products in Germany, is launching a new "Pizzatainment" line of frozen pizzas adorned with entertainment figure. And the first figures adorning the boxes are none other than Mario, Luigi, and their wicked counterparts Wario and Waluigi.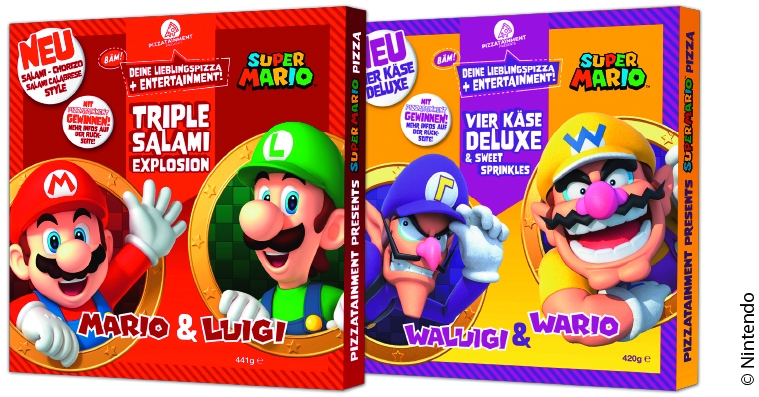 The Mario + Luigi pizza is topped with chorizo salami and spicy Calabrese salami cubes, while the Wario + Waluigi pizza is a four-cheese deluxe with mozzarella, red cheddar, emmental, and gorgonzola. They'll be available in German stores starting February 6th, though it'll be a while yet before we see the Mario brothers adorned on pizza boxes outside of the country. We have a clearer answer to Mario's ethnicity now though: in Germany, at least, he's Italian. 
Leave a Comment