There's just a few weeks to go until The Super Mario Bros. Movie makes its debut on cinema screens around the globe and the merchandise machine is starting to gear up.
Jakks Pacific, the company that has been handling a wide variety of Nintendo properties for years now, has officially revealed a few upcoming toys based on the movie. Specifically, we have a look at a few figures from the 5 inch line – Mario, Luigi, Peach, and Toad. It's noted that they will feature acrylic eyes to capture the slightly more realistic look of the characters.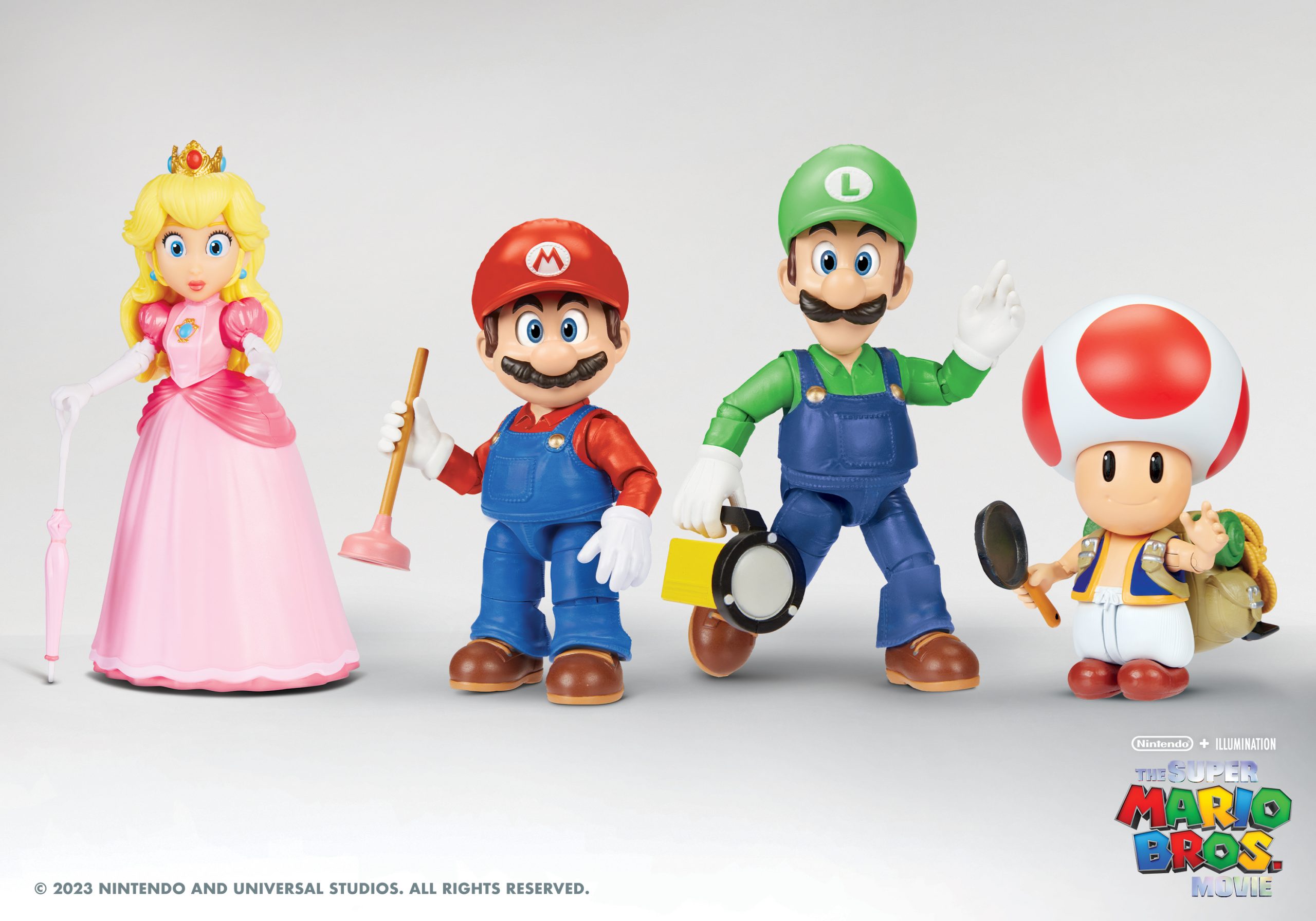 More toys are expected to be revealed as we rapidly approach the film's February 26th release date, so be sure to keep an eye on those toy shelves if you're interested!

Leave a Comment