With Ash's exit from the Pokémon anime rapidly approaching in Japan, the ongoing series final few episodes are going all-out with the fanservice. As a few confirmed titles have revealed, Misty will return to battle Ash, Brock will team up with fellow cook Cilan from the Black & White series, and it appears Butterfree will make a return after a tearful Bye, Bye.
One of the most recent title reveals suggests another grand return, too – the Squirtle Squad.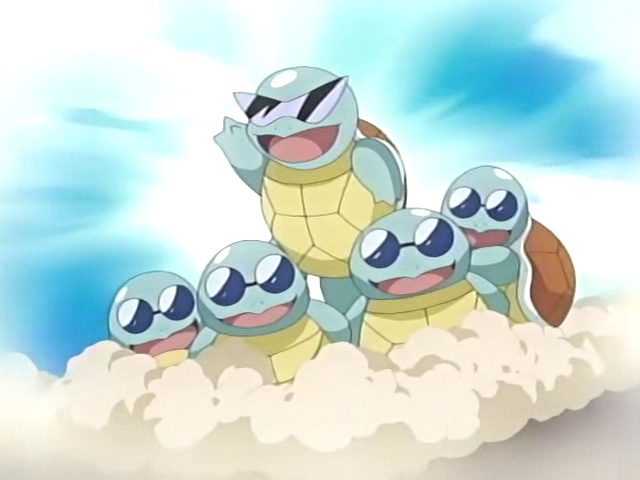 As Serebii reports, the fifth episode in the Aim to Be a Master miniseries is to be titled "Enter the Squirtle Squad!" This is identical to the name of the 12th episode of the original series which introduced the iconic gang of sunglasses-wearing Squirtles, who eventually went on to denounce delinquency and become fire fighters.
The poster for the series already gave us a tease of Ash's Squirtle with its iconic triangular shades but it's good to know the rest of the gang will not only return but also see an entire episode devoted to their antics.
We'll be sure to bring you more on the Pokémon anime as it closes the door on Ash's journey.

Leave a Comment