Over the weekend Final Fantasy celebrated its 35th anniversary, culminating with the announcement of console ports for the Pixel Remaster series.
To mark the occasion, a bunch of series-adjacent artists have shared new pieces. Let's take a look!
For starters we have Final Fantasy IX character designer Toshiyuki Itahana putting his protagonist, Zidane Tribal, front and center. The little details are what make it though, like the recreation of the original Final Fantasy's opening shot to the tiny Chocobo and Moogle at the bottom right.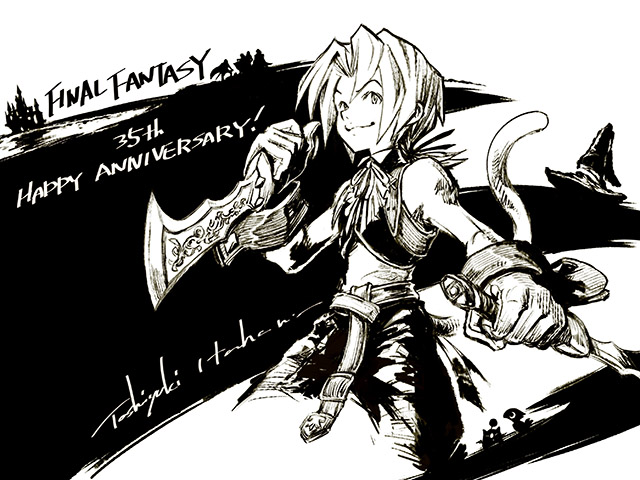 Final Fantasy VI's Terra gets some love with a piece from Mihoko Ishii who has worked on a variety of games, including Crisis Core, Kingdom Hearts III, and even Xenoblade Chronicles 2.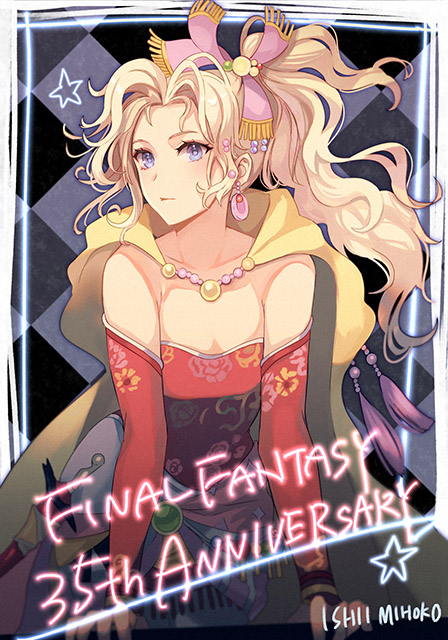 If you're a fan of Ryoma Ito you'll be familiar with his work on the Final Fantasy Tactics subseries, but this fresh piece of artwork celebrates the series' many creatures, from Mandragoras to Pupu. In a cute touch there are even different Moogle designs, such as the rabbit-like Ivalice variant and the decked-out Final Fantasy XI home keepers.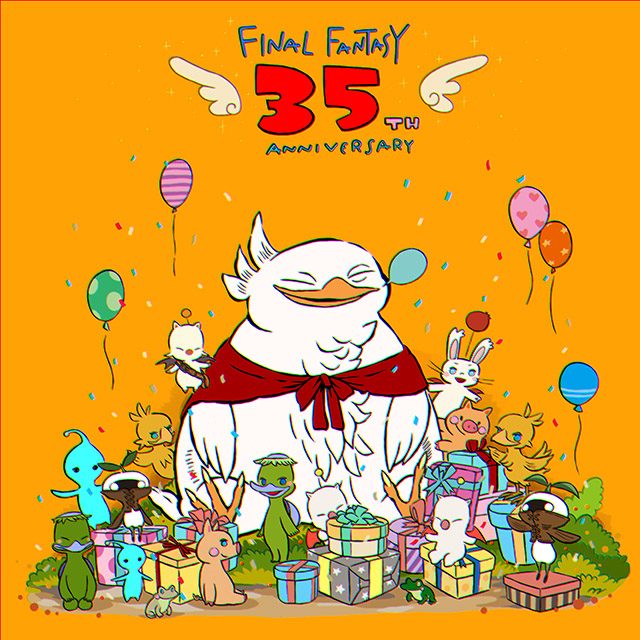 Roberto Ferrari is a relatively recent name to be associated with Final Fantasy, working primarily on the fashion for Final Fantasy XV and VII Remake, but this new artwork depicting the many forms of Cloud Strife is a striking celebration of the character's history.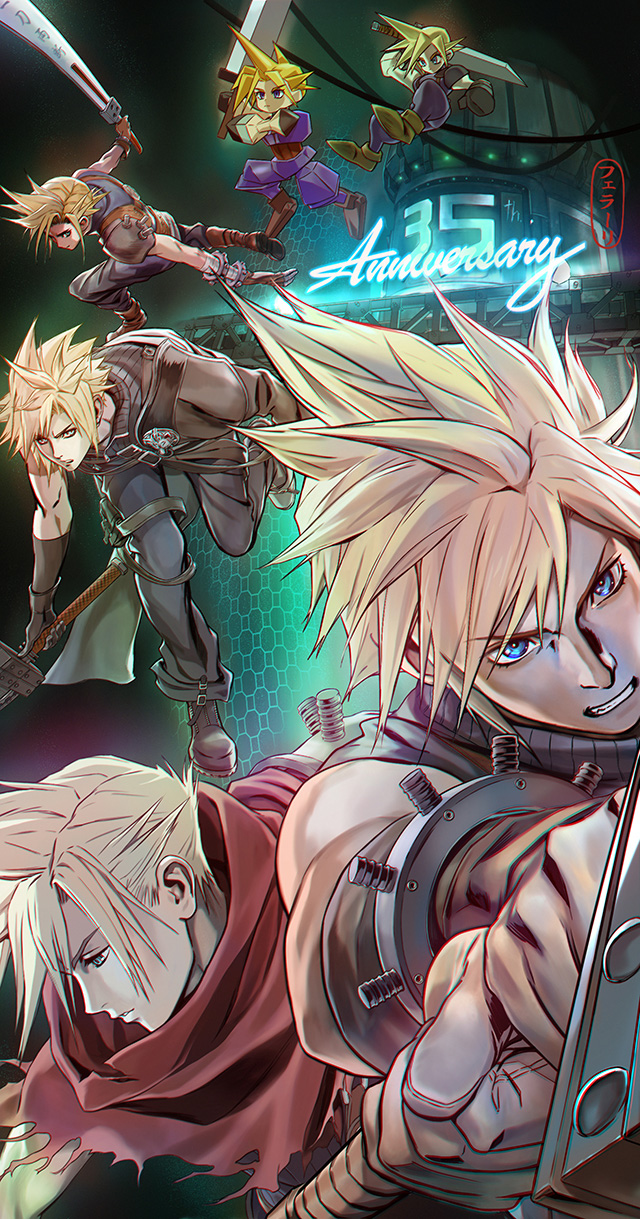 The last one we'll spotlight today is perhaps the funniest. From Fumio Minagawa, who has provided a lot of promotional artwork for Final Fantasy XI, we have a celebration of the series' 35 year old men. Yes, Auron and Cid from FFIX are only 35.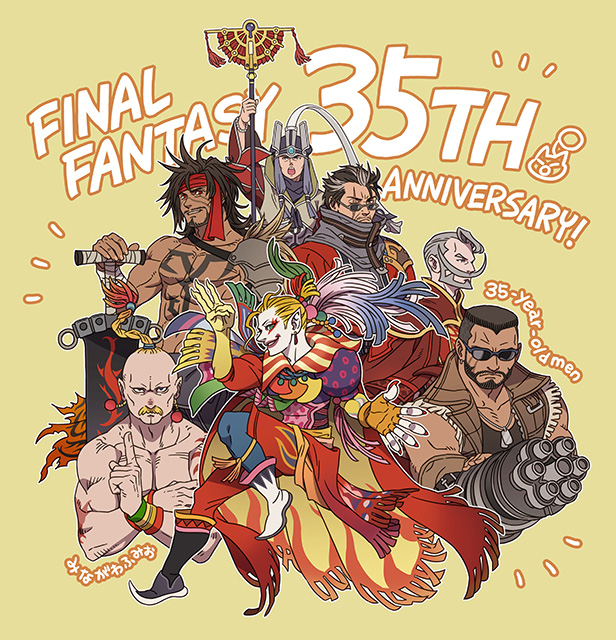 You can check out more pieces on the official Square Enix website hosting them!

Leave a Comment