The Pokémon Center is all decked out for the holidays! Now that we're only a few weeks away from exchanging gifts with loved ones, the Pikachu-centric company knows that people are on the lookout for extra good deals — but what about the extra cute deals?! Regardless of your order's price, you'll now receive a resin Piplup ornament when you buy from the Pokémon Center.
Our favorite Water-type has a present in hand while dressed up in a very recognizable hat!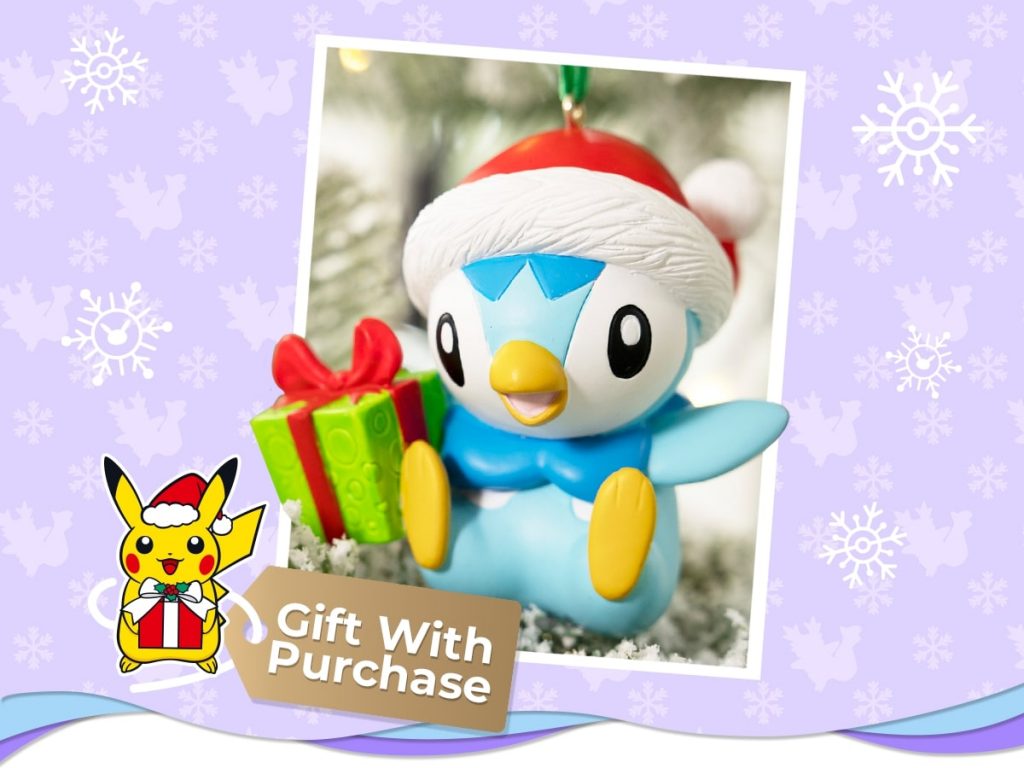 How adorable is Piplup in that Santa hat? Whether you plan to adorn your own tree with this cutie, or you think a friend or family member will squeal with joy when they see this hanging at their own home, the freebie is sure to delight those who see it!
As expected, the ornament is only available while supplies last. Simply browse PokémonCenter.com and add items to your cart, and you'll see that the Piplup ornament also appears in your cart, at zero cost, when you check out. Easy peasy.
As an extra incentive, the Pokémon Center's also offering free shipping on all orders right now. There's really no better time to do some holiday shopping there!
Leave a Comment