If you've kept up with Nintendo and Niantic's Pikmin Bloom app you'll know already but if you've been taking a break then this news is for you!
This time last year the app made its debut globally and to celebrate its first anniversary four different events will be taking place over November. For the first two weeks it's the arrival of 1st Anniversary Snack Decor Pikmin! Well underway at this point, by completing a variety of tasks you can get Golden Seedlings to plant and grow into a variety of unique snack-wearing Pikmin. You only have until November 15th, however, so act fast.
Starting today, meanwhile, is the 1st Anniversary Community Week. You'll be able to grab badges for all of the Community Day Events over the past year by completing certain tasks. This week will also culminated with two full Community Days on November 12th – 13th.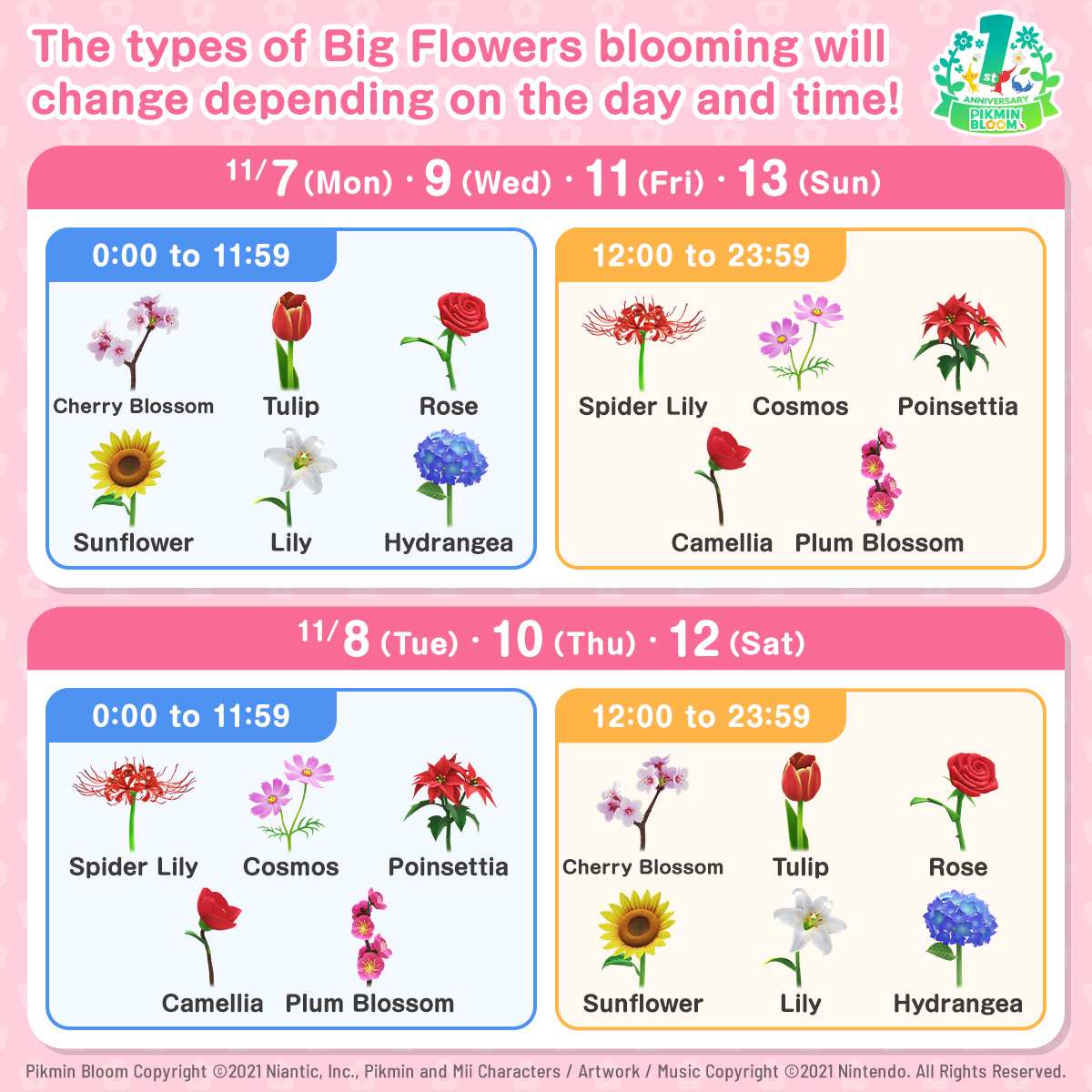 Finally, there's the enigmatic Pikmin 3 Deluxe Event, which is being teased with an image of Alph. This is a bit of a mystery for now but we know it'll run from November 15th through December 9th.

Leave a Comment