Can you believe it's already been a decade since the original release of Bravely Default in Japan? The cult classic 3DS title has gone on to spawn multiple sequels and propel the development team at Square Enix — Team Asano (colloquially named after producer Tomoya Asano) — to prominence with Octopath Traveler and other titles. A 10th anniversary livestream was held in Japan to celebrate the occasion — during which Asano himself asked fans if they wanted a Bravely Third:
A summary of the Bravely stream:

– No confirmation of any new game, but the developers talked about a port of the original games today being difficult due to how the 3DS entries made use of AR and SteeetPass,

– Asano at some point asked fans if them wanted a Bravely 3 or Third; pic.twitter.com/HyzN2gyVOi

— Bravely News 📰🧚‍♀️🐉🍎 (@bravelynews) October 11, 2022
Bravely Default has technically already had a third title — Bravely Default II, not to be confused with immediate sequel Bravely Second (seriously, why did they choose that naming scheme). A "Bravely Third" implies a story that continues the saga of Luxendarc with Tiz, Agnès, Ringabel, Edea, Yew, and Magnolia. Given how much I adore those characters — and didn't care as much for Bravely Default II — I would love to see a third entry, especially given Bravely Second ended with some dangling plot threads.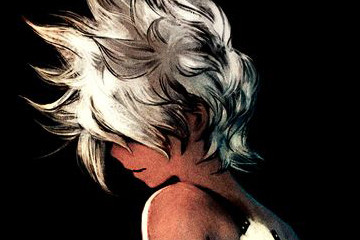 Other details of the livestream include the developers stating ports of the original 3DS games would be difficult due to StreetPass/AR functions, the announcement of special merch for the anniversary, and an upcoming art exhibit for the series in December (in Japan, naturally). We'll be sure to provide more details as they're announced.
---
Update: Square Enix is continuing Bravely Default's 10th anniversary celebrations by introducing an exclusive special item set. It includes the following items:
A tote bag featuring the BRAVELY DEFAULT 10th Anniversary Logo
A mini folding screen featuring newly drawn original artwork of the full cast of series characters
Adorable four piece plush set of main characters in a sitting pose
"Crystal" motif 3D laser engraved glass depicting Airy, the Cryst-Fairy
Two clear files featuring 3D images of memorable moments from the game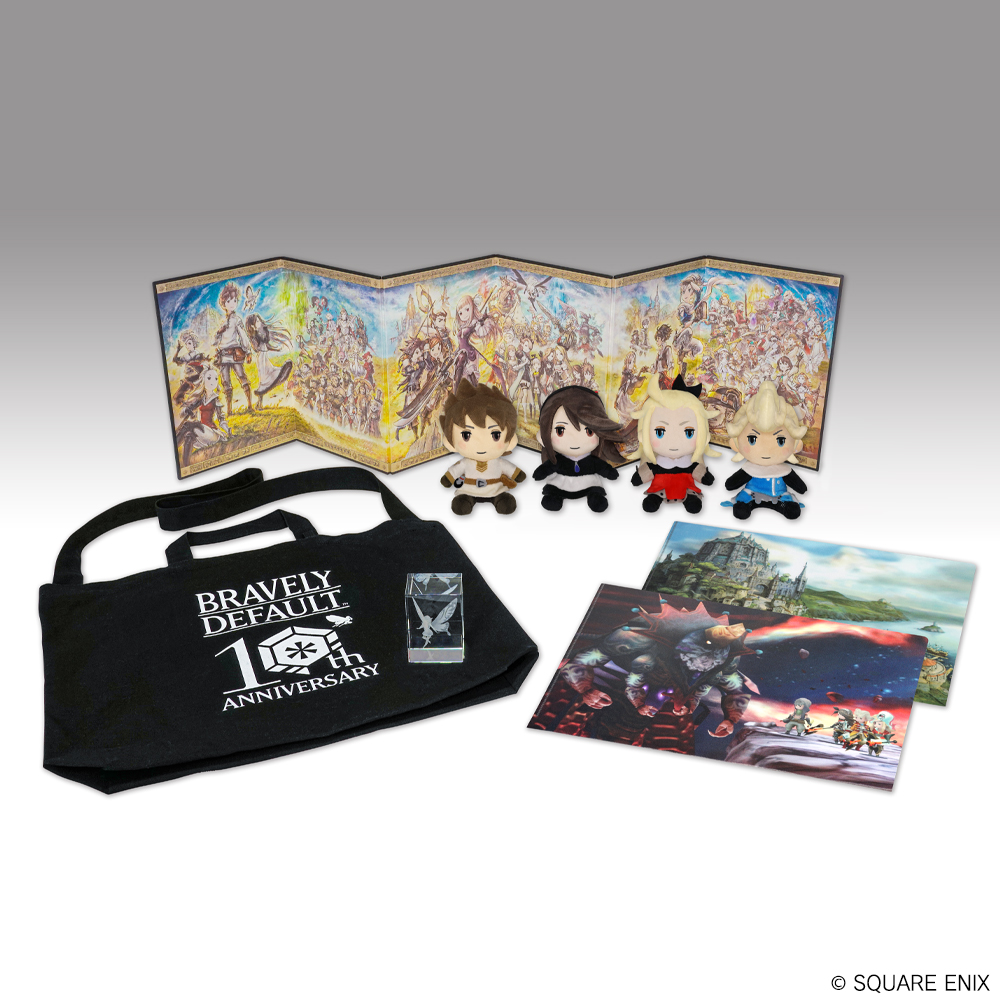 You can pre-order your Bravely Default 10th Anniversary Set at the Square Enix store for $159.99.
Leave a Comment