For those who have been out of the Nintendo-focused loop, Bandai Namco revealed the brand-new Tekken 8 last week during Sony's State of Play, full of hyperrealistic graphics, cool combos, and of course Mishimas battling each other to the death. And while the exquisitely rendered rain particles dripping off the characters' skin like sweat is far too visually intense to ever make its way to Nintendo Switch, it did provide an opportunity for IGN to interview main Tekken mastermind Katsuhiro Harada. Most of the interview was, as you'd expect, about the new game, but an interesting bit came out of it: the interviewer also asked Harada briefly about what it was like for Harada and his team to work with Masahiro Sakurai to add Kazuya to Super Smash Bros. Ultimate.
Harada stated that, since Bandai Namco was working on Smash Bros. Ultimate from the get-go, he was used to seeing Sakurai "just normally coming to work" on a given day. But the Tekken team was caught off guard when it came time to actually add Kazuya — while they expected to present Sakurai with what minute points were needed to get his feel right, Sakurai came prepared ahead of time with his own understanding of what makes Tekken Tekken. "I've played a lot of Tekken and studied it, and this is what I feel is important for the game," said Sakurai in Harada's recollection.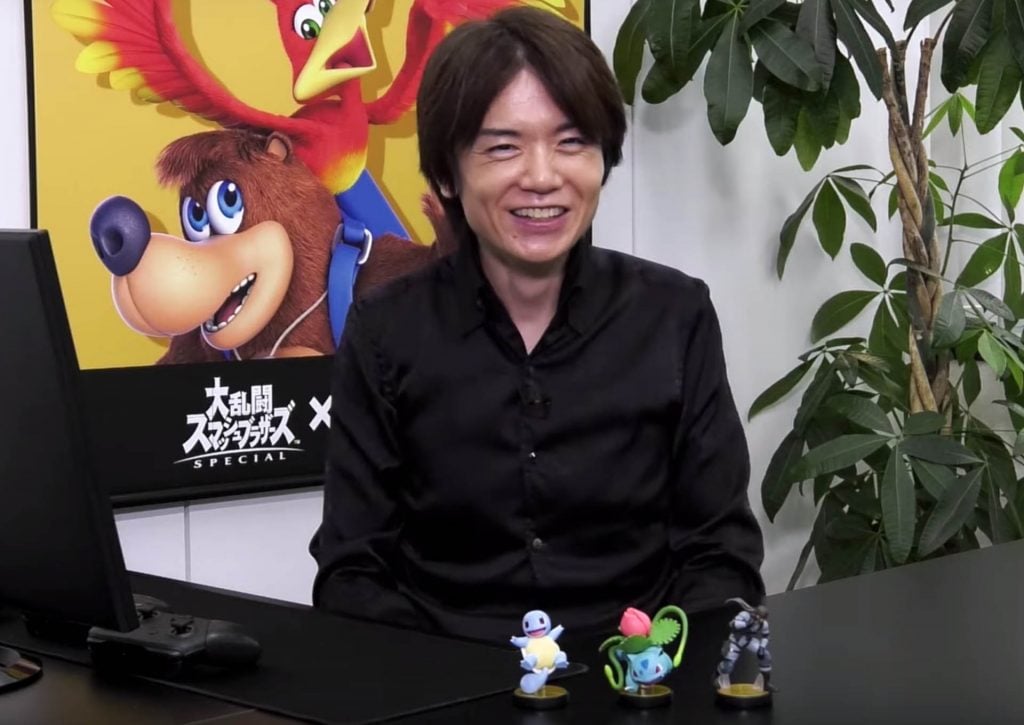 Harada and his team were surprised (in a positive way) to see him take the initiative. And it caused them to think of all the different IPs and games in Smash Brothers that Sakurai had to have similarly deep knowledge of in order to make that game… in Harada's own words, "he's probably the only one that could properly make that game." While the Tekken team is of course used to looking for outside influence and experience to draw upon in development, Sakurai apparently went so much deeper on that front that it became inspirational. 
So there you have it. The legend of Sakurai's depth of knowledge and love for video games continues to grow. As if his recent YouTube channel didn't make his breadth of experience known enough.
Leave a Comment