Do you want some little guys for your desk? Some friends? Some neighbors you can say howdy-do to? Well, you no longer have to wait for that orb spider in your windowsill to lay eggs — now you can just order these delightful and not creepy-crawler Hollow Knight mini-figures from Fangamer to populate your desk instead!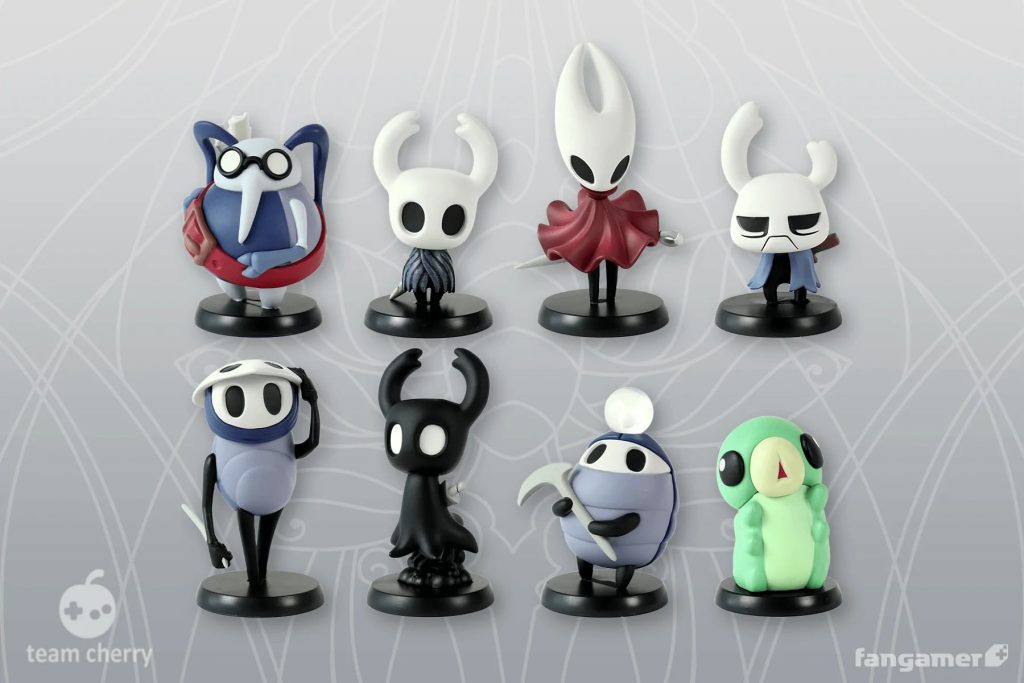 Released as a full set of eight, it includes the titular Hollow Knight, Hornet, Cornifer, Zote, Quirrel, Shade, Myla, and a Grub for your enjoyment. The full set altogether is $80, or about $10 a figure, which seems a reasonable asking price considering each little figurines size and quality. And best of all, they won't slink around when you're not looking! … We hope. 
These little buggers have already sold out by the time of publication, but don't fret! Fangamer is planning to restock them and you can sign up to do so on the store page.
Leave a Comment