Want to celebrate the pink puffball of pop star in a manner akin to receiving a dozen keys to the city? This Kirby 30th Anniversary Deluxe Collection – Key Motif Set (try saying that five times fast) contains dazzling key-shaped charms styled after each mainline Kirby game, with the key biting in the shape of the year each game came out. The included designs are:
Kirby's Dream Land – Kirby riding a warp star in classic Game Boy pixels

Kirby's Adventure – Kirby wielding the star rod against Nightmare (orb)

Kirby's Dream Land 2 – Kirby with Rick, Kine, and Coo

Kirby Super Star – the first featuring non-pixelated art, with Beam Kirby front and center

Kirby's Dream Land 3 – Kirby with his pal Gooey

Kirby 64 – Kirby holding eponymous Crystal shards as Ripple Star hovers in the background

Kirby and the Amazing Mirror – Kirby holding a cell phone in front of the titular mirror

Kirby Squeak Squad – Kirby holding a treasure chest right next to Daroach

Kirby's Return to Dreamland – Kirby riding the Lor Starcutter

Kirby Triple Deluxe – Kirby next to a large flower/beanstalk

Kirby Planet Robobot – Kirby wearing goggles inside a medal-like design

Kirby Star Allies – Kirby holding a heart before a sparkly milky way

Kirby and the Forgotten Land – Kirby in a pose similar to the game's cover, with Elfilin present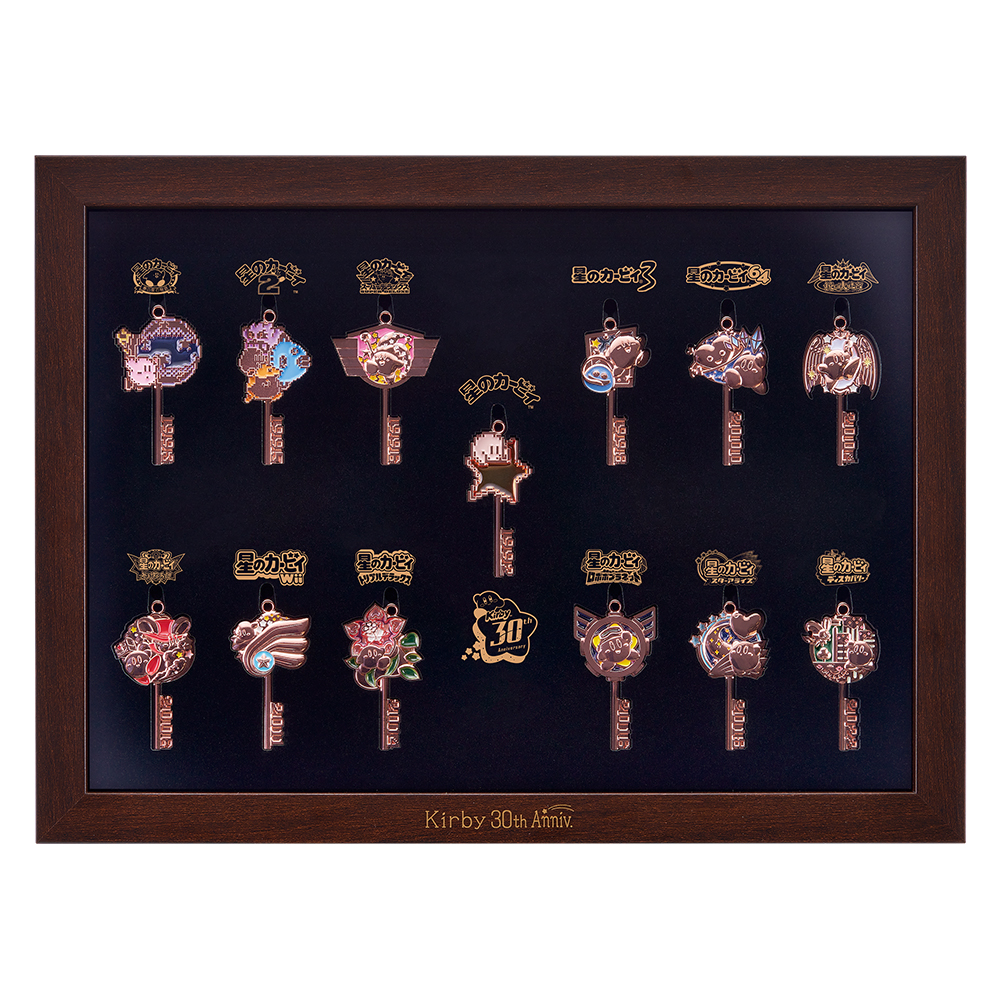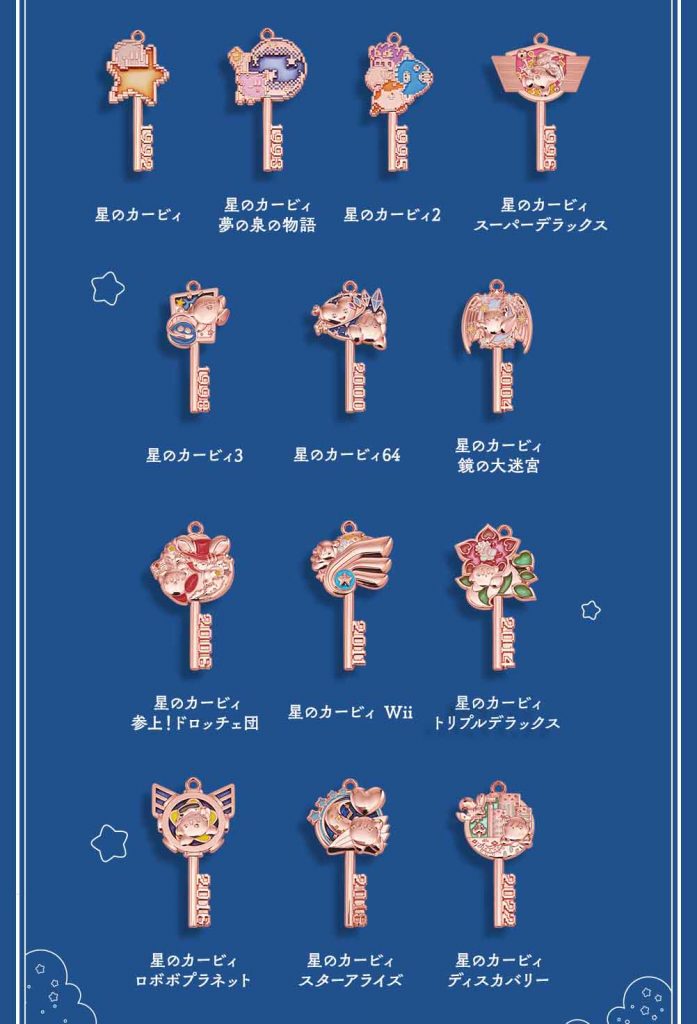 That's a lot of Kirby! Though die-hards may be disappointed to see a lack of Air Ride, Mass Attack, or any other of the creative spinoffs over the years. Only so many keys you can put into a case, it seems. The box is available for pre-order in Japan until September 22nd for ¥12,000 total (about $85). Get it while you can! Assuming you have the capability.
Leave a Comment