Yesterday the premium collectible makers at First 4 Figures held a live stream revealing its next resin statue – Richter Belmont!
This isn't the cheesy anime lad you'll recognize from Super Smash Bros. Ultimate, though – that version was his Rondo of Blood design. Instead this statue takes after the more gothic Symphony of the Night design for the character, complete with flowing locks.
An F4F exclusive edition is also available which gives you alternative accessories including Holy Water which lights up with an LED.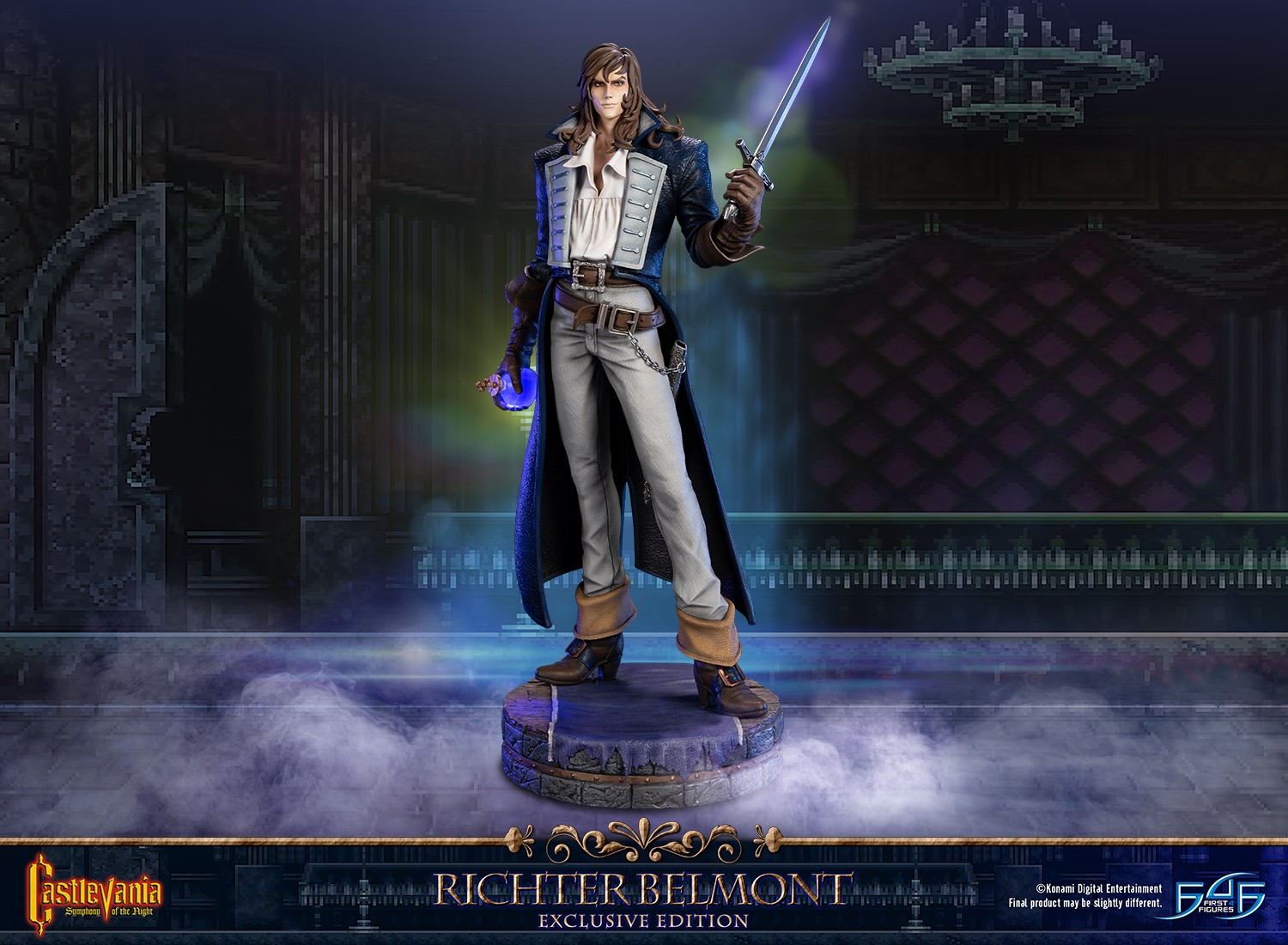 You can pre-order the Richter Belmont statue via First 4 Figures now as a Standard or Exclusive edition and take advantage of an early bird offer before September 16th, 2022. You'll be waiting a while to receive the statue however, with the planned release being Q3 2023.

Leave a Comment