Pokémon Masters EX is quickly approaching its 3rd anniversary and while there are plenty of in-game activities planned for the mobile title, Pokémon Center locations in Japan will be celebrating not only with a campaign, but with a merchandise release too!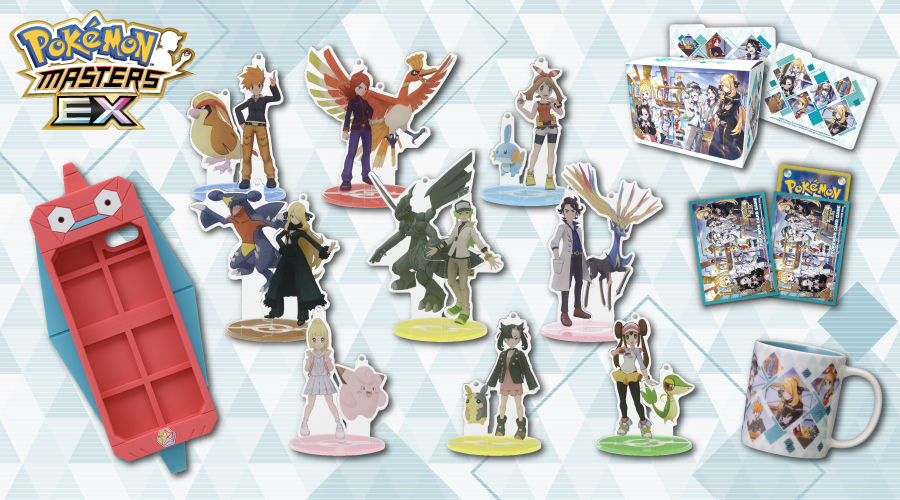 Dress up your phone with a Poryphone case plus the stand it's swiped down into for a Sync Pair pull. Or for some more Trainer-focused goods, the Pokémon Trainers (and Champions and Professor) that will be featured in Pokémon Masters EX's Trainer Lodge are getting acrylic stands of their in-game renders. The stands can also double as individual key chains.
The special illustration to promote the new feature is here too and is being slapped on some TCG accessories, a mug, and more! One other notable piece of merchandise are various sticker sets that feature moments that Pokémon Masters EX players can experience in-game – specifically the special stories that are available via the Trainer Lodge. For Pokémon Black and White fans that have a soft spot for N's Ferris wheel scene, do I have good news for you.
For Pokémon fans looking to add any of these pieces to their collection, more than likely you're gonna have to import them. Luckily, some of the items will be available directly from Pokémon Center's amazon.co.jp store. As long as they're marked ok to import, you can try purchasing them starting on August 27th. For those who are in Japan, you'll find them in Pokémon Center stores starting on September 2nd.
Leave a Comment