Pokémon continues to spread its influence across all of Japan, extending officially now from north to south, Sapporo to… Okinawa, where a new Pokémon Center location has just opened. While the location has the usual Poké-goods, it also has a variety of touches inspired by Okinawan culture, which for much of the island's history was distinct from Japanese culture. First up is key art that includes a building inspired by Okinawan buildings, particularly Shuri Castle, and an Arcanine standing in for shisa (folkloric guardian lion-dogs).
ポケモンセンターオキナワが本日8月11日(木・祝)にグランドオープン!

記念アートでは #イーブイ もトリトドン風の小舟にのっている姿が描かれているね!そして美しい海の先に見えるのはポケモンセンター👀✨ 行ってみたいっ!

詳細はリンクをチェックしてみてね💁‍♀️https://t.co/vG85m44K1n pic.twitter.com/X7zvXB0Nz7

— 【公式】プロジェクトイーブイ(続) (@project_eevee) August 11, 2022
Besides other items with a general tropical theming like glasses, bowls, placemats, and more, the company is also releasing products of Pikachu in traditional Okinawan attire, like plushies and keychains. Pokémon Center locations usually include some sort of regional merchandise, and this is no exception.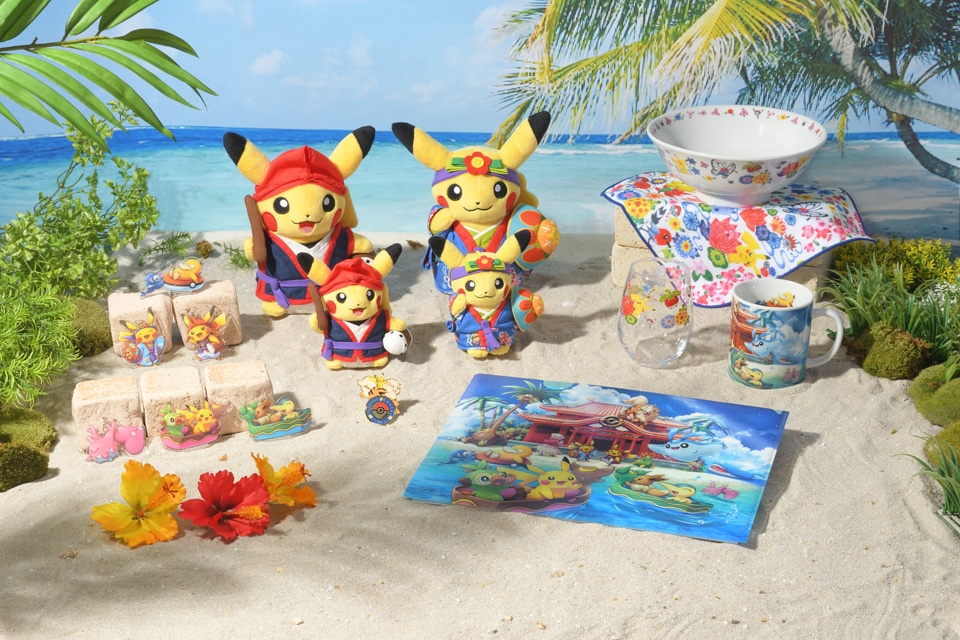 In addition, to announce and celebrate the location's opening, The Pokémon Company released a four minute animation about Growlithe that's a bit of a tearjerker in classic "dog movie" fashion.
The Pokémon Center is now open at Aeon Mall Okinawa Rycom in Kitanakagusuku, Okinawa, Japan. 
Leave a Comment