In a series as long and storied as Kirby, there are inevitably characters who simply don't show up that often, or who can end up forgotten completely. Such was the case with Kirby's animal friends from Kirby's Dream Land 2 and 3 for multiple decades, relegated to brief cameos or hints before finally reappearing in Kirby Star Allies… but it seems like Nintendo is showing them a little more love again, as this upcoming gachapon set for the pink puffball reveals.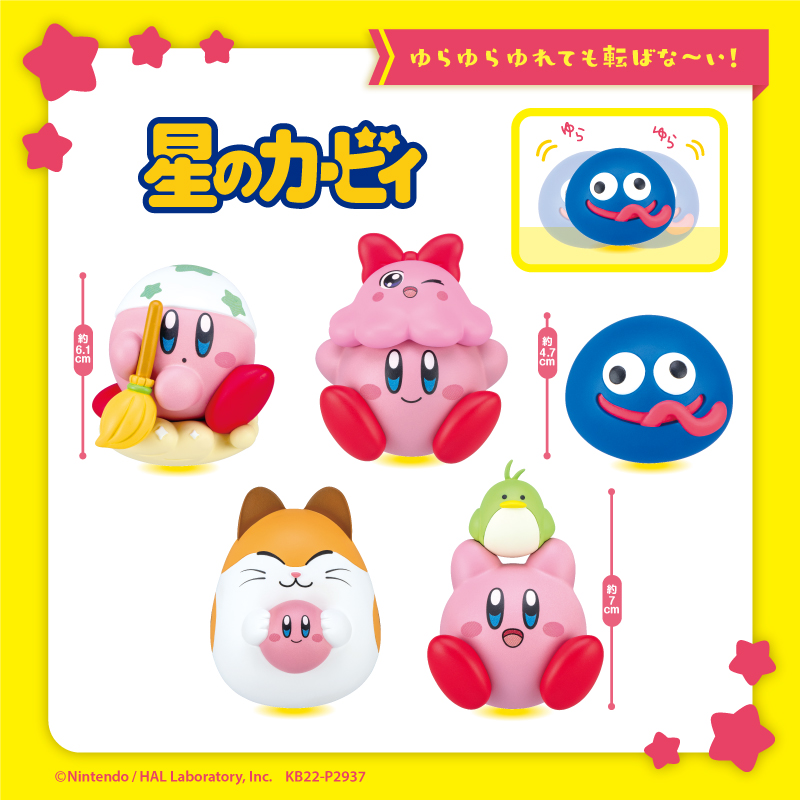 Four of the five possible prizes showcase an Animal Friend — ChuChu atop Kirby's head, Nago holding Kirby like mochi, Pitch held aloft in Kirby's 'lil arms, and Gooey making a silly face all by himself. The fifth figure in the set is Cleaning Kirby from Star Allies, which makes sense as its moveset featured Chuchu, Nago, and Pitch in it. The sixth volume of this Kirby gachapon set is utterly adorable and we'd love to get our hands on all of them.
The gachapon is out in Japan right now. It will presumably take some time for the set to make its way to stateside gachas, so keep an eye out if you have any near you.
Liking what you see? Make sure to check out the same characters in plush form! They're up for pre-order at Play-Asia right now. You can save 5% on orders over $20 with the code NWIRE5 at checkout!
Leave a Comment