Do you have a My Nintendo account? Do you want a small handful of some exclusive Xenoblade Chronicles 3 merch/goodies? Do you, like a Dickensian orphan, have only a measly 10 Platinum Points to spare? Then you're in luck (or rather, you have the capability to be in luck), as My Nintendo is putting on a sweepstakes for Xenoblade Chronicles 3, where the prizes include: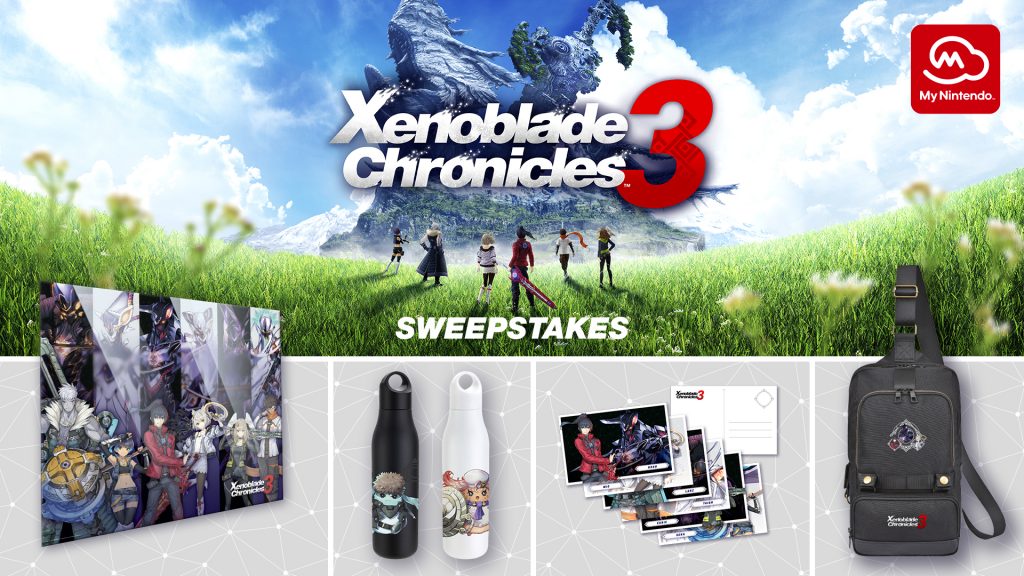 Metal sublimation print of the game's cast

Vacuum insulated water bottles, one featuring Riku and the other Manana

Postcard set featuring characters

Sling bag adorned with the game's logo
Ten winners will be chosen, and participants can enter up to three times (each entry is 10 Platinum Points, which is pretty minute). The sweepstakes ends on September 14th, so you have plenty of time to enter. Heck, you can even play the game first and see if you want the goodies afterwards.
Xenoblade Chronicles 3 releases this Friday, July 29th.
Leave a Comment